Back to the list
5 Best CRMs for Outlook Email Management
December 03, 2019
When it comes to email management, Outlook email management software may be the first to come to mind. Useful Outlook email management tools are available there to help you to work with email, calendar, contacts, tasks, and more efficiently in one place.
For a business owner, missing a message could mean lost business. Even you don't own a business, nobody wants to overlook an important email. More and more CRMs emerge that can not only get better Outlook email management best practices performance, but also provide more other functions within a CRM system. So, why not select the best CRM solution for better Outlook email management to meet your needs.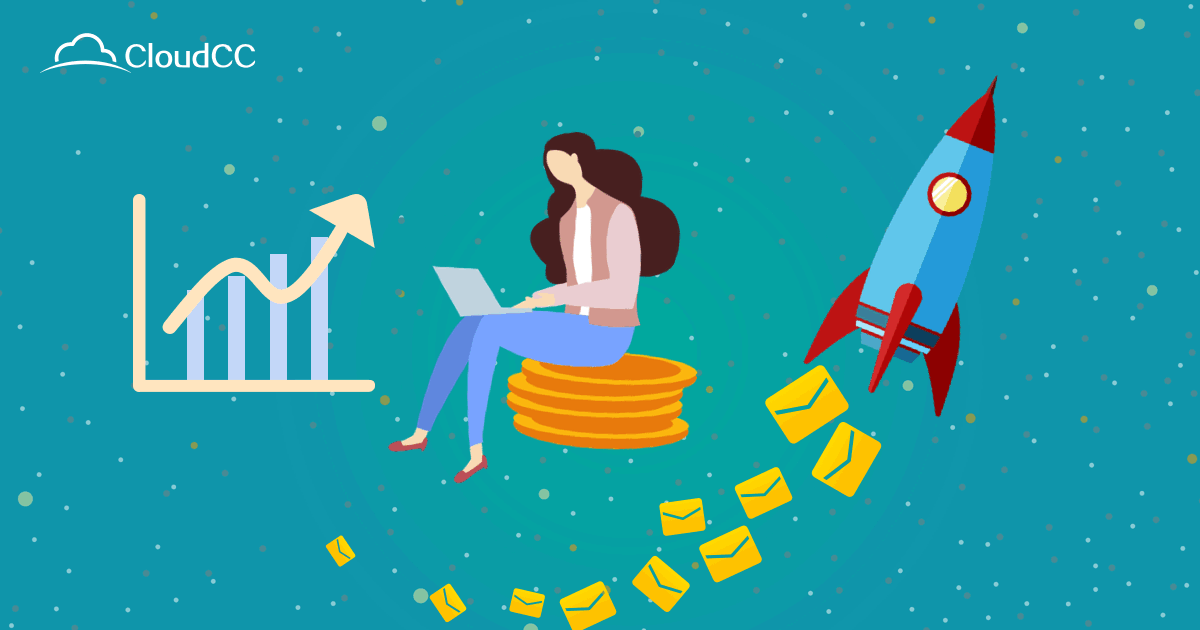 5 Best CRMs for Outlook Email Management
1. Zoho
Zoho software is one of the exciting options which provides more email functions than Outlook email management software. Despite being a robust management tool that includes an outlook plug-in, Zoho's abilities for contact management through email are some of the reasons why sales teams opt for it too. It is possible to add all your customer emails from Microsoft Outlook to Zoho CRM and engage in conversations with a better context.
Owing to its Outlook integration, you can still implement Outlook email management tips with Zoho CRM. Now you can easily create and manage leads from outlook directly without hassles from existing records and associate contacts. It also has several other features such as call logging and social media engagement too.
2. CloudCC CRM 
CloudCC CRM gives users the opportunities of creating leads and access contacts and of course, deals from through the box with the assistance of its built-in email system. When confronted with continuous emails, CloudCC CRM is the ideal combination of any size of businesses owing to its brilliant email feature.
● CloudCC offers a cutting-edge "sales inbox" which can be fully synced to any major email provider like Outlook Email. You can still get a more productive Outlook email management service within such a CRM app. You send and receive emails directly from CloudCC no matter how many emails will be in or out.
● It assists organizations with the management of sales pipelines and lead tracking. It helps businesses to customize email templates for sales emails while doing its utmost to rid you of traditional text emails. This consequently helps in attracting more prospects.
● You can customize your email templates with interesting text content, colorful pictures, registration links and files attached. Also, you don't need to type the same email over and over again.
● You can know performance and measure the results of your emails from CloudCC CRM by tracking the open and click rates.
● You can connect your email with relevant leads, contacts, and opportunities to get into what is happening with a deal in each stage in one place.
● CloudCC lets you add keywords or any additional info as a "tag" to a group of records so that you can organize email data with personalized tags conveniently.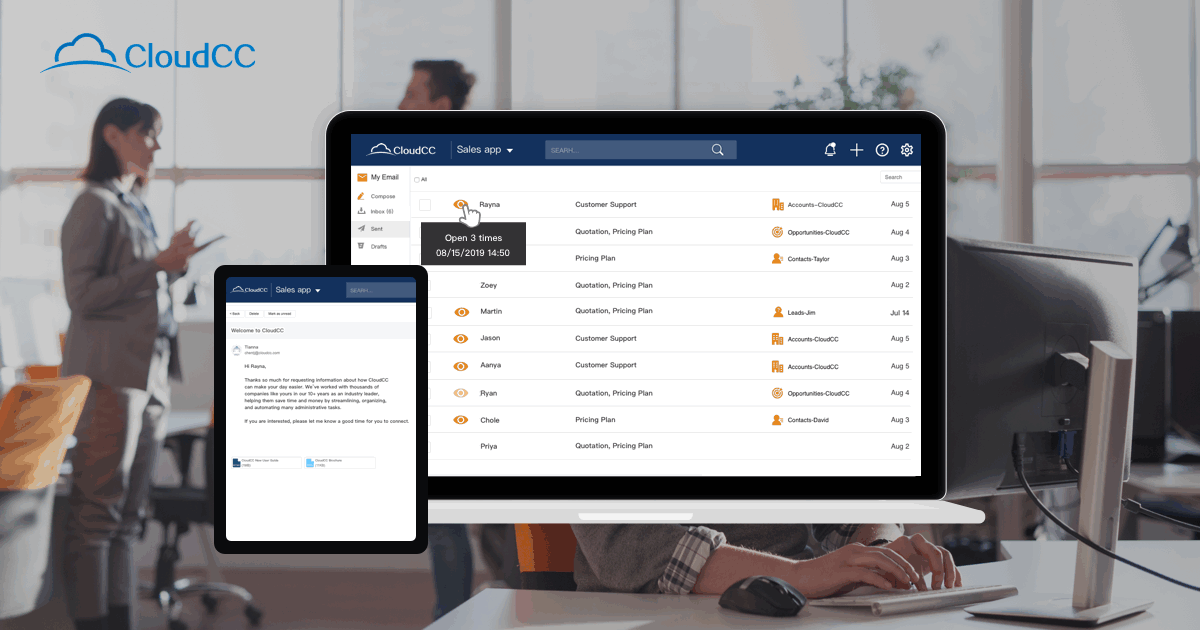 There are many outlook email management tips on the Internet. Then, CloudCC CRM has accepted the good when developing such a function and seems to be so effective in harnessing some of these tricks as it manages email contacts effectively, generates new leads amazingly and records automatically. It especially makes life easier for sales teams. It is no wonder CloudCC CRM is one of the most sought after CRMs with better email management performance.
3. HubSpot CRM
HubSpot CRM makes tracking and receiving feedback easier for the sales teams when a prospect clicks on a link or opens an email. You can as well create template emails without having to create new content for the common response all the time. HubSpot CRM gives you the liberty to store contact profiles in the CRM while you can as well attach documents too. It is particularly useful when conducting email marketing strategies . Its marketing email tool keeps you engaged with your active subscribers as it helps to notify them about news, promotions, and offers that might interest them. Overall, it is one of the best CRM software that includes Outlook email management tools available on the market.
4. Insightly CRM
The Insightly for Outlook email management lets you enjoy the benefits of a CRM - without leaving the familiarity of your email inbox. This great CRM adds contact and deal management to your mailbox, coupled with some advanced project management features. With this CRM, you can create custom project pipelines, which can be used for several sales processes. It is a great choice for organizations looking for CRM with an outlook plug-in as a valuable email management tool. With Insightly, it becomes easier to keep emails and client information in synchronization. Note that its target audience seems to be smaller businesses.
5. Pipedrive CRM
Pipedrive is one of the best CRMs that integrates Outlook email management, which is geared towards visual sales pipeline. Pipedrive transfers all your important sales data between Pipedrive and Outlook including contacts, companies, deals, activities & emails. It boasts of its email inbox that allows you to manage the two-way synced outlook email from the browser fully. It is one of those best Outlook email management tools that usually opt for as it is simple to use and manages contacts and deals easily and most beautifully.
No doubt, business members spend a great deal of time on their email boxes. However, the software explained above is indeed excellent depending on what email features you are looking for. But if you are looking for the best one, CloudCC CRM is our recommendation.
Related Articles
What is Email Management Software and How Does It Work?
5 Best Email Management Software 2019