Efficient Collaboration Makes Excellent Team
CloudCC CRM provides rich and user-friendly collaboration tools for your sales team, meeting team-work needs and improving team efficiency by schedule management, collaboration, instant message, document management, etc.
Manage Your Schedules
Manage your daily work and keep track of schedules with the personal calendar. Whether on PC or cell phone, you can follow up meetings with customers, accosicate opportunities or quotes with just a few clicks.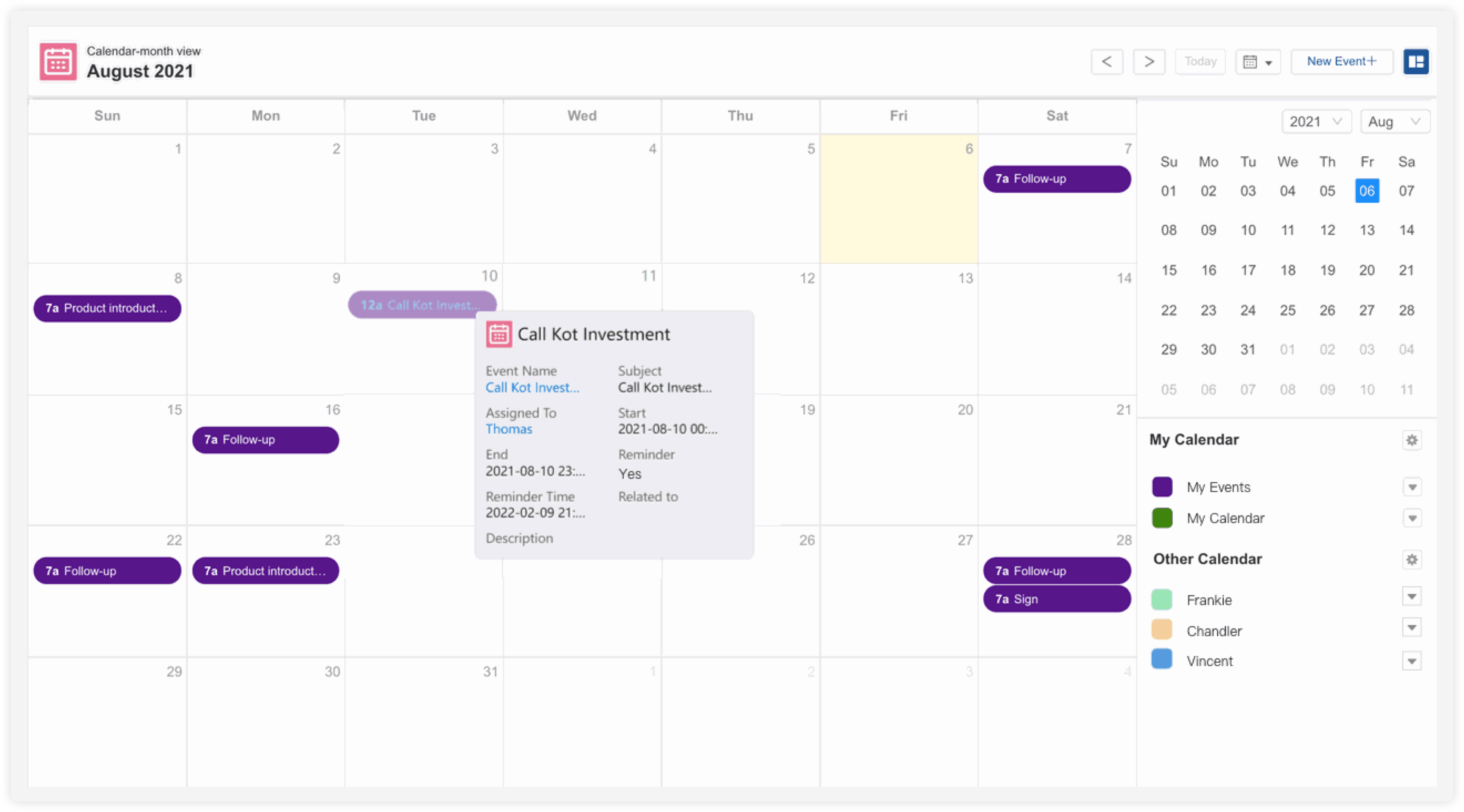 View Team Calendar
You can view different schedules of team members in the same calendar. Use the shared calendar to schedule the next stage of customer visits and organize team events.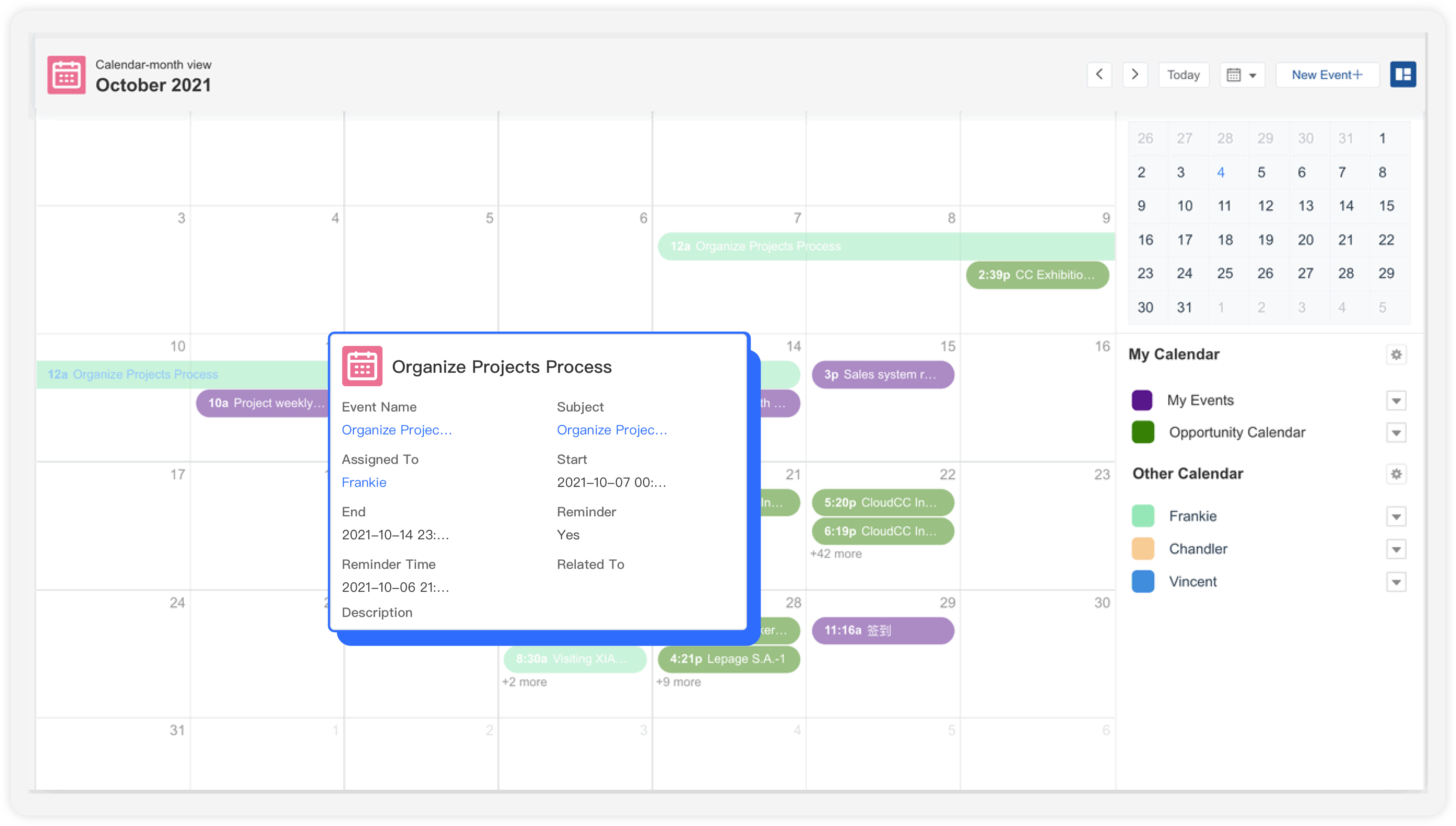 Create and Assign Tasks
Create and assign tasks, and check your to-do list in CloudCC.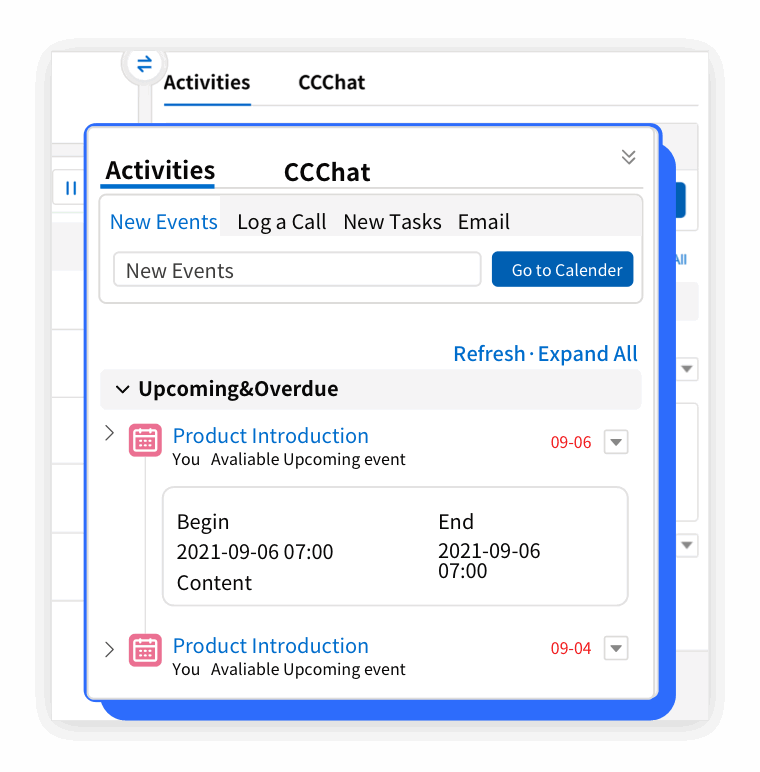 Sync to Outlook
CloudCC supports syncing your events to Outlook.
Posts
When a sales visit is over or after a phone communication, sales rep can record the important information, so that every following-up record can be traced. They can also record and view the tracking information anytime and anywhere.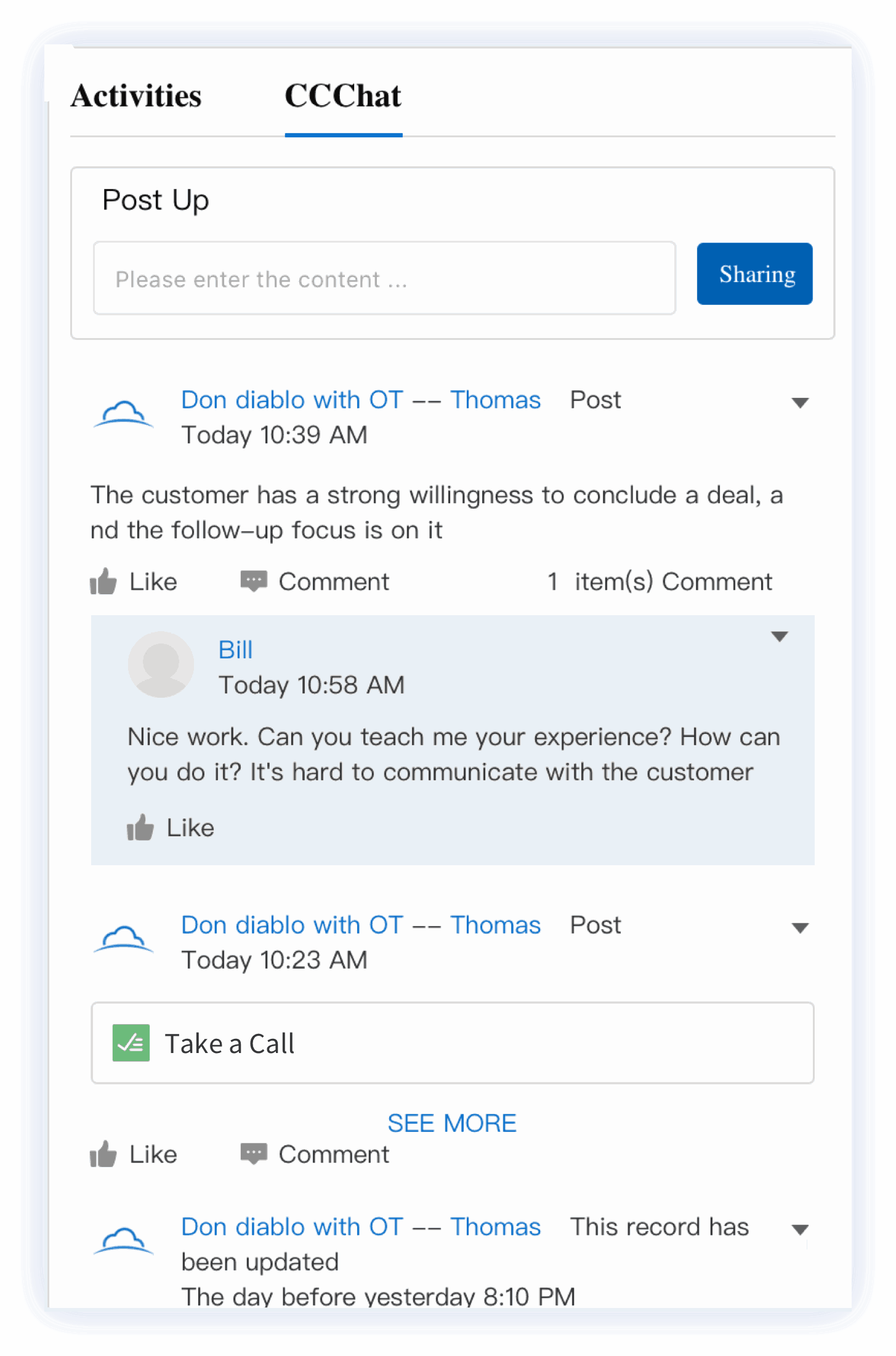 Groups
When an opportunity requires team collaboration, a sales team can be created among sales staff, where team members work together towards a common goal, collectively research, make decisions, and share information.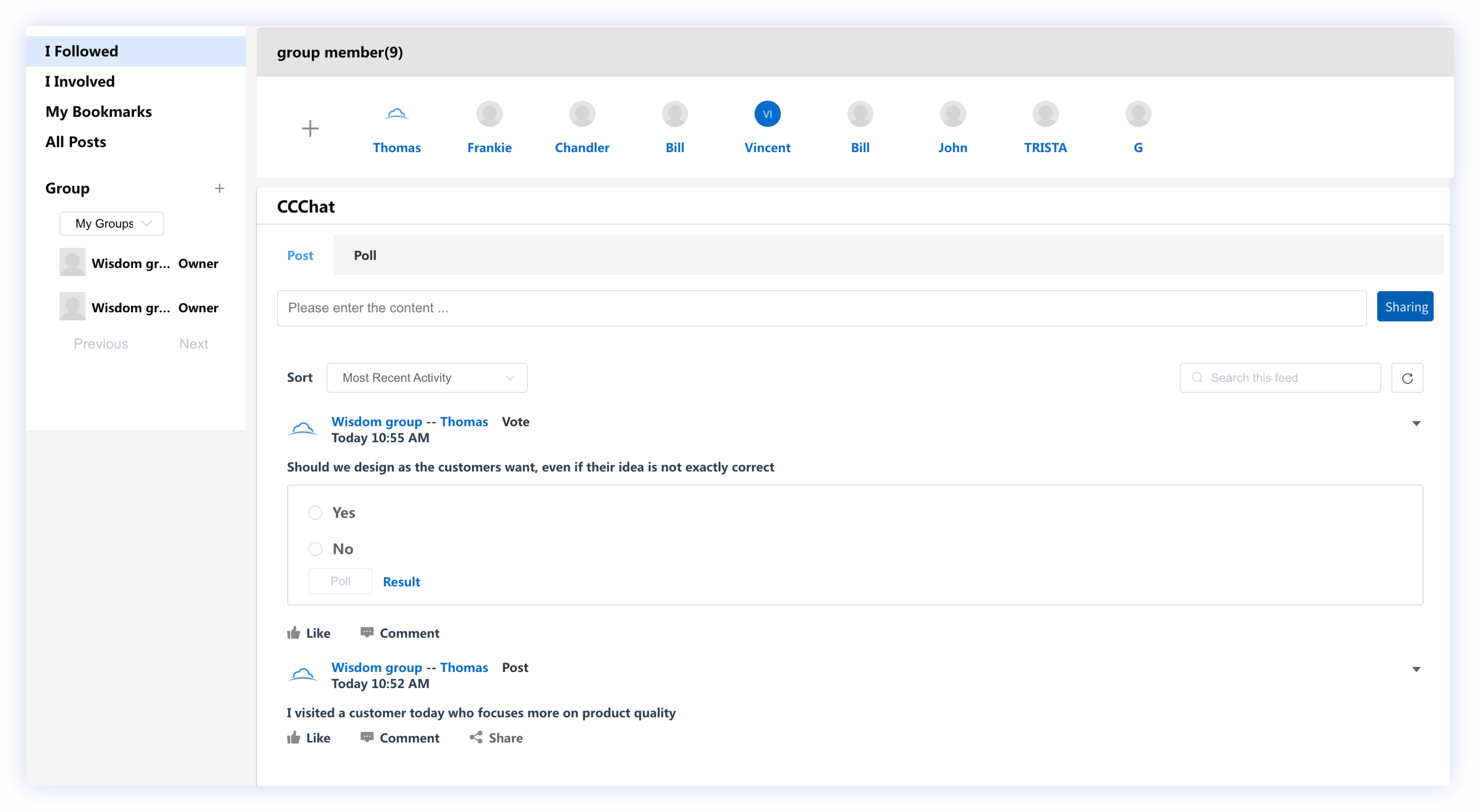 CCChat Timeline
Based on chronological order, the sales actions are linked together to form a complete record system, and the follow-up history of sales can be clearly seen on the timeline.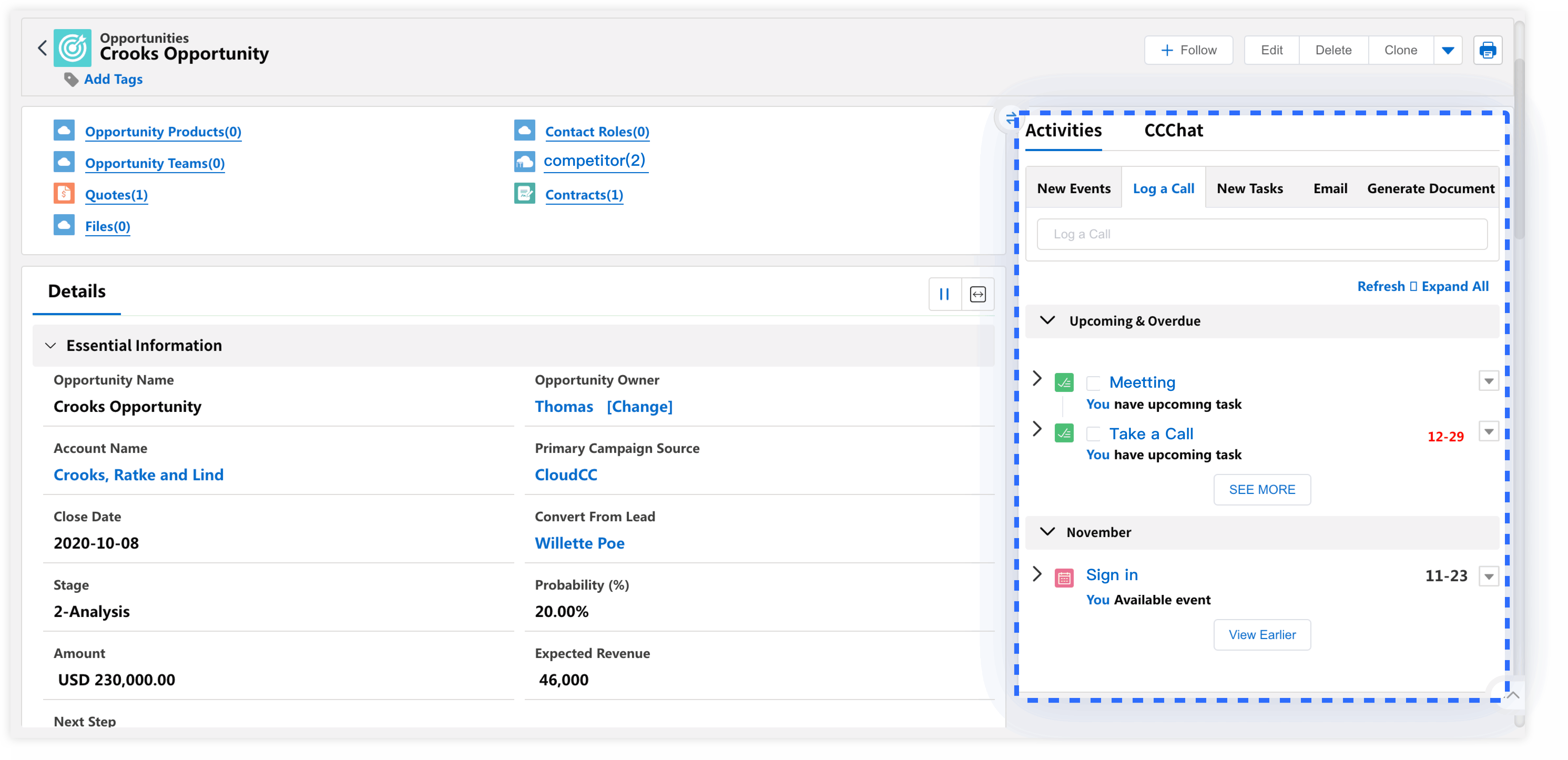 Follow
When you want to know someone or something important, you can click Follow and keep up with the development.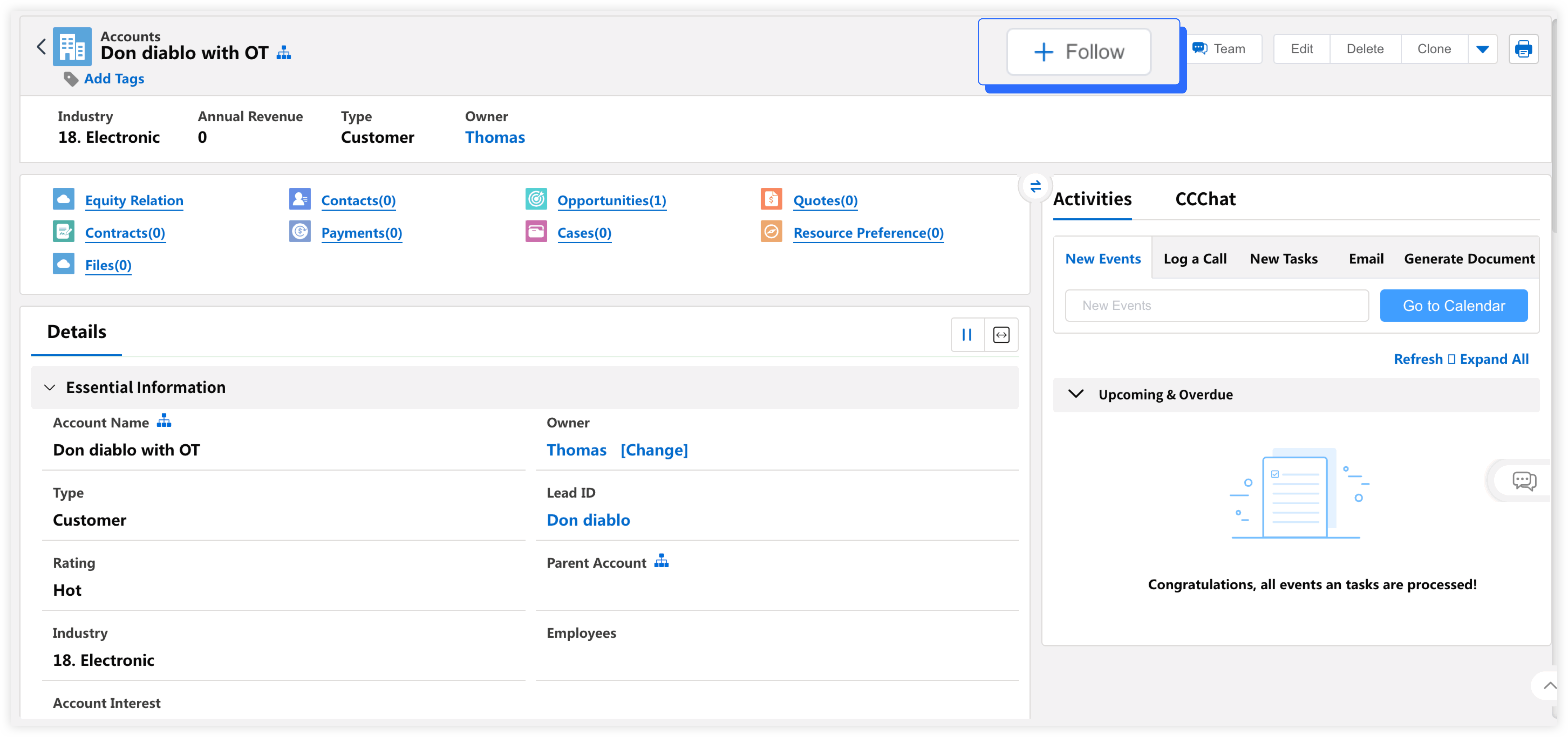 Real-time Communication and Collaboration
CloudCC CRM Teams feature gives sales reps the stage to communicate and collaborate in real time so they can better handle work needs.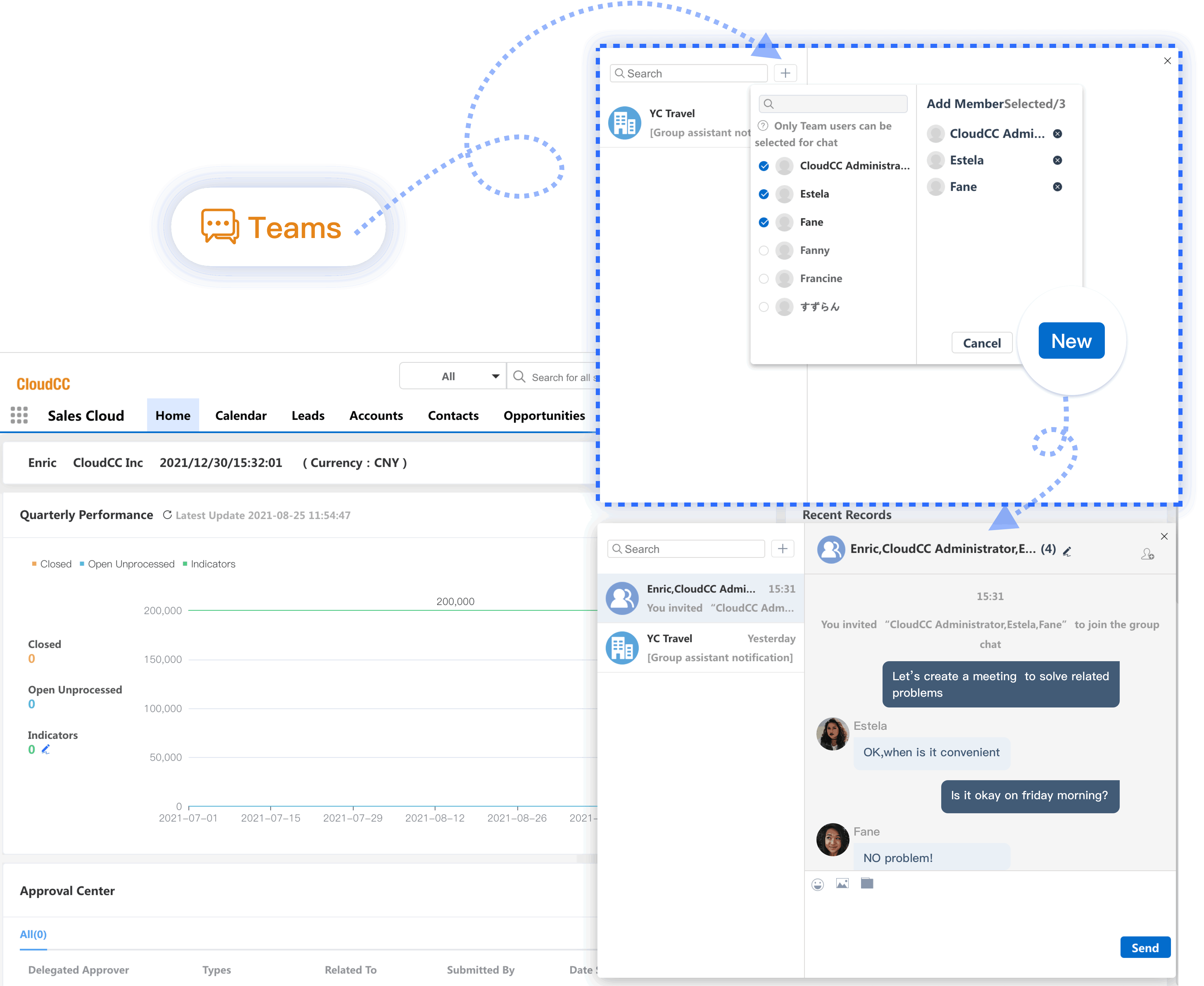 Create/Join the Team Chat for Accounts or Opportunities
Create or join team chat of an opportunity or a customer and follow up the project in the chat. Changes of key information are also pushed directly into the group chat.
Files Centralization
Manage documents in CloudCC to build your enterprise knowledge base and update product descriptions, price lists, and add service cases on time.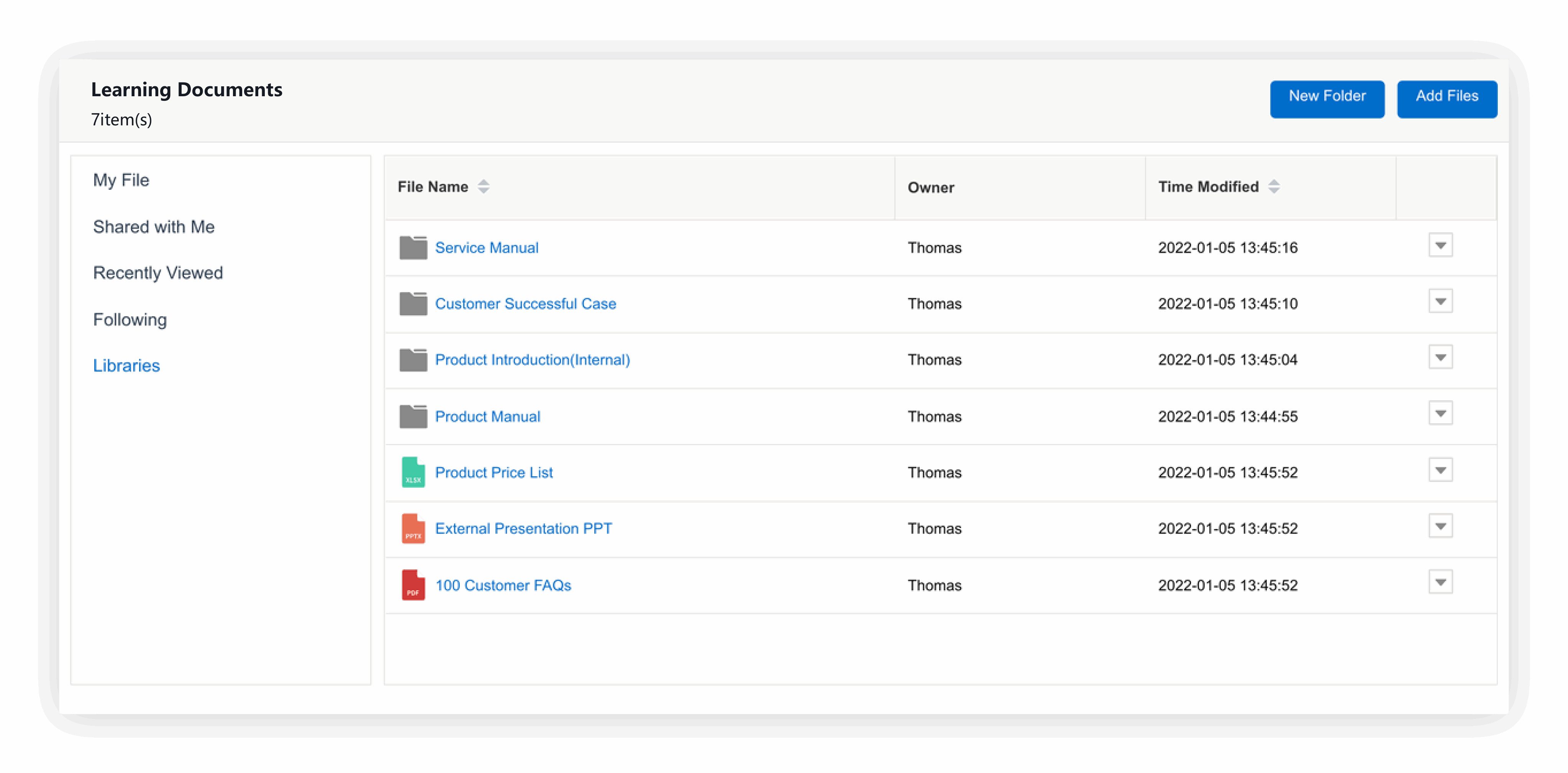 Shared Files
Set access permission to documents to ensure data security. For example, share documents according to position, role, group, or select specific users to share with.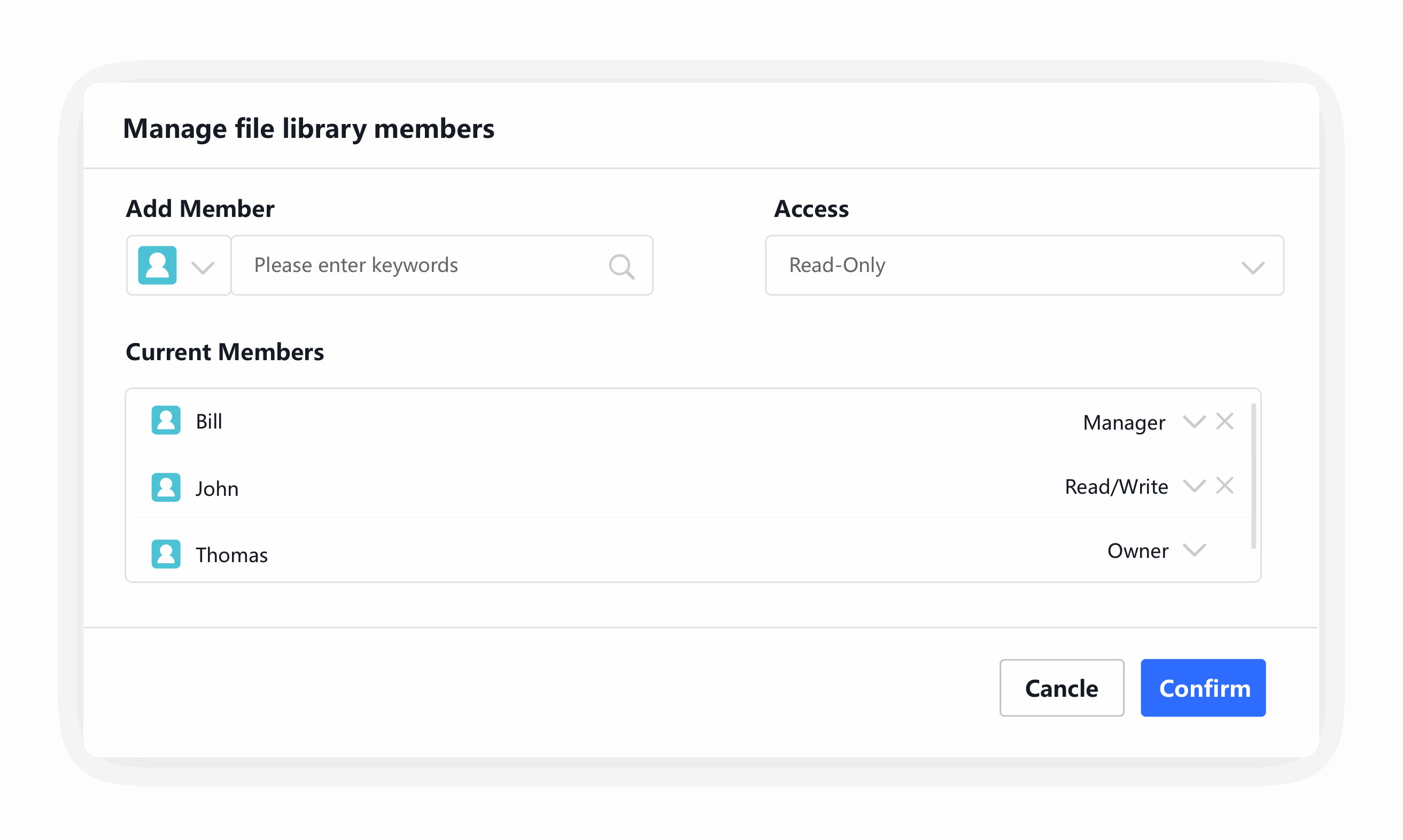 Associate Sales Materials with Opportunities
Associate relevant sales materials with leads or opportunities and find the materials in the corresponding record.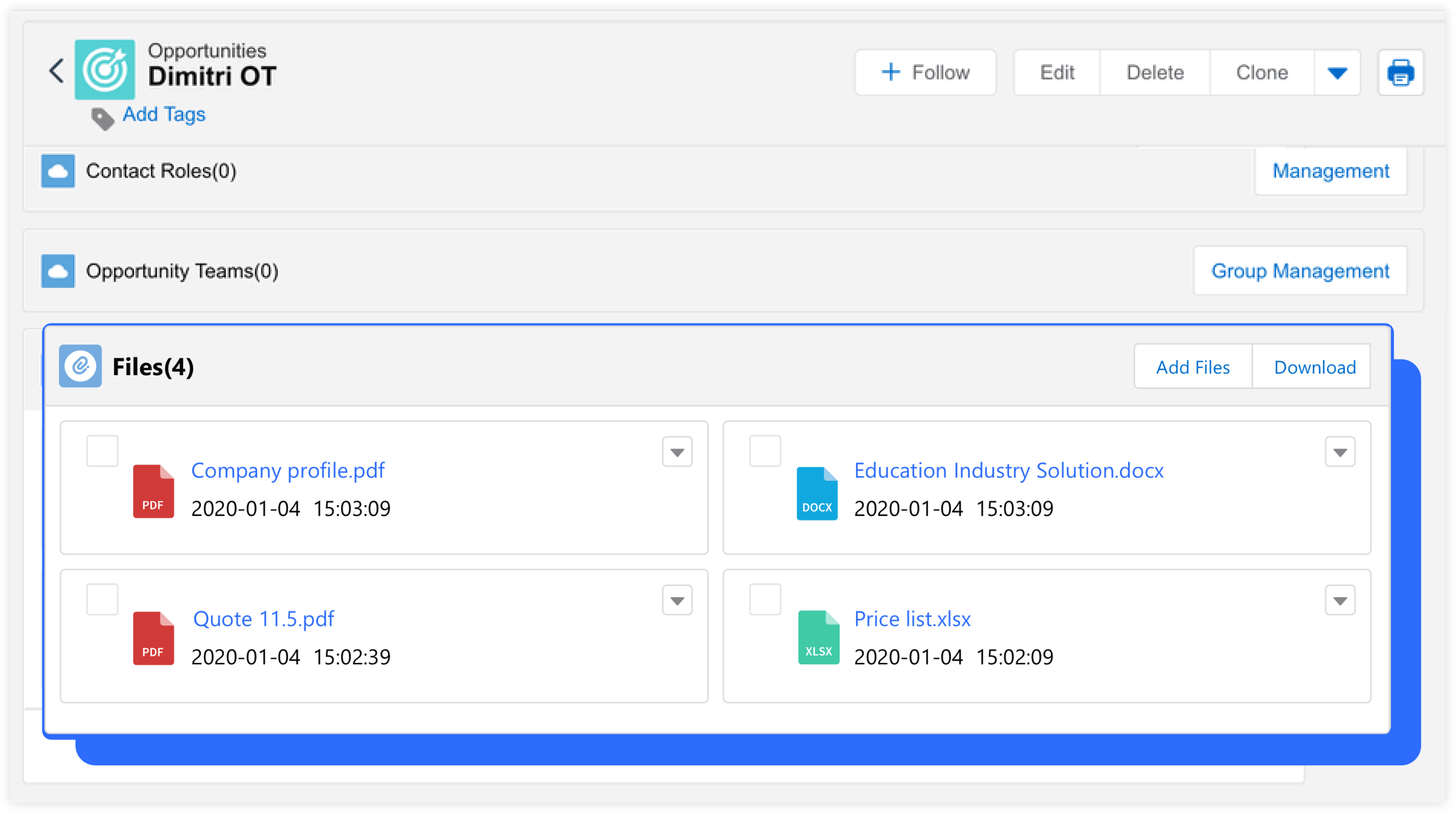 Integrate Dropbox
CloudCC integrates Dropbox, supporting add and view files from Dropbox.