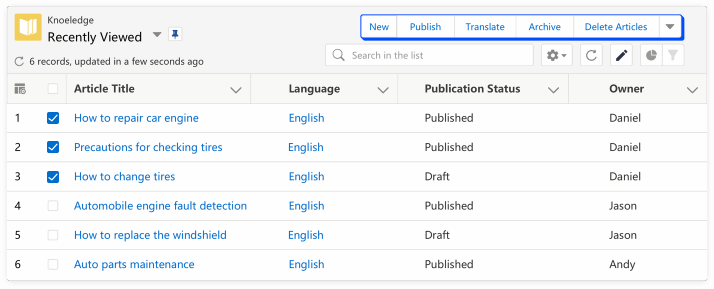 Quickly Operate Knowledge Articles
When dealing with customer service requests, agents struggle to respond to customer questions quickly and clearly. Knowledge articles can support customer service with relevant information to handle cases. Agents can quickly create, translate, publish, archive and delete articles in the system, which is simple and clear. And an effective knowledge system can be formed quickly.
Quickly Obtain Relevant Knowledge Articles
With the help of knowledge base, agents can improve the speed of problem solving. It helps your team save a lot of time answering simple questions, and give you more time to help customers solve difficult problems. The system can recommend articles related to cases. Searching articles can support fuzzy search to expand the scope of articles that can be searched by customer service.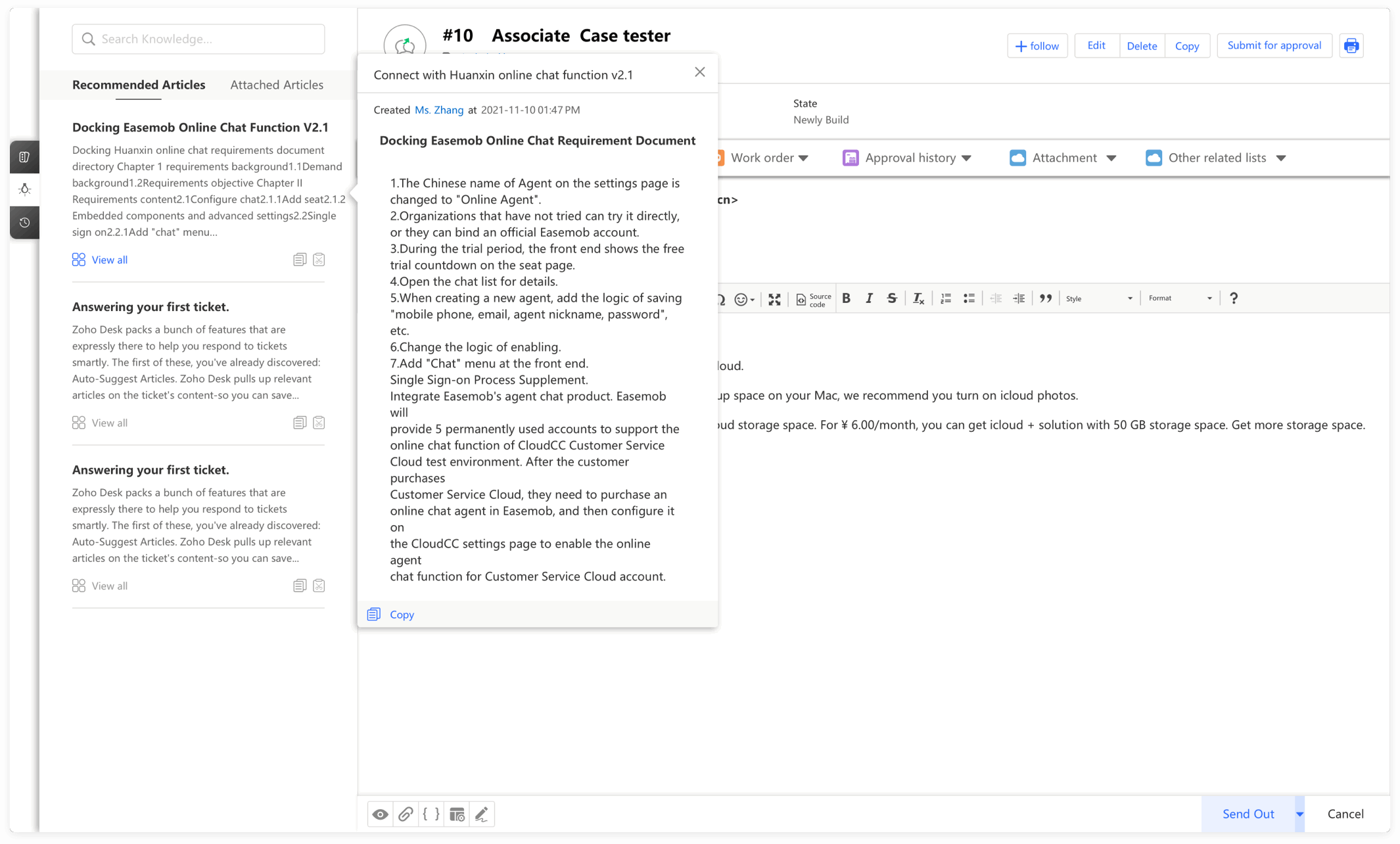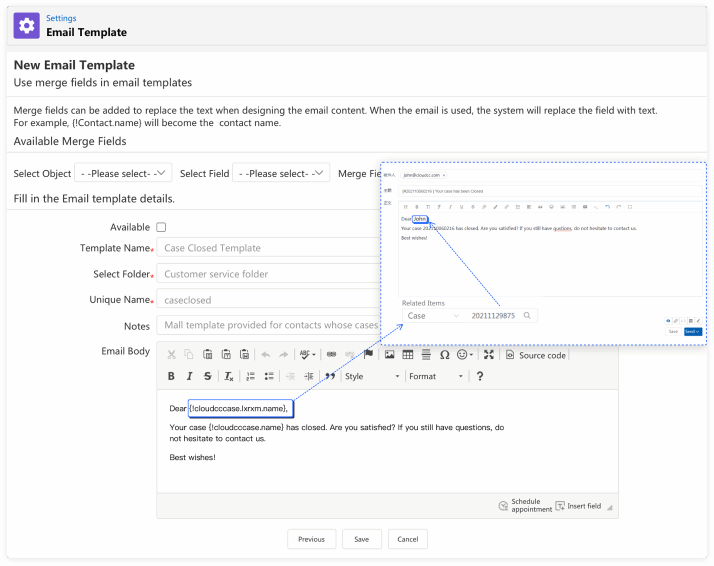 Communication Template
Don't need to waste time to rewrite when you send e-mails and text messages. Create your personalized templates for e-message and e-mail, then reply more standardized and faster with them. The template can bring the associated customer, work order and other information into the email quickly, without the need to find these information yourself.
Service Feedback
You can personalize the style of feedback invitation and set up automatic invitations to customers for service feedback. When the customers finish it, you can check the customer satisfaction feedback clearly.