Maximize the utilization rate of technicians and minimize travel time.
Employees can handle work orders at will.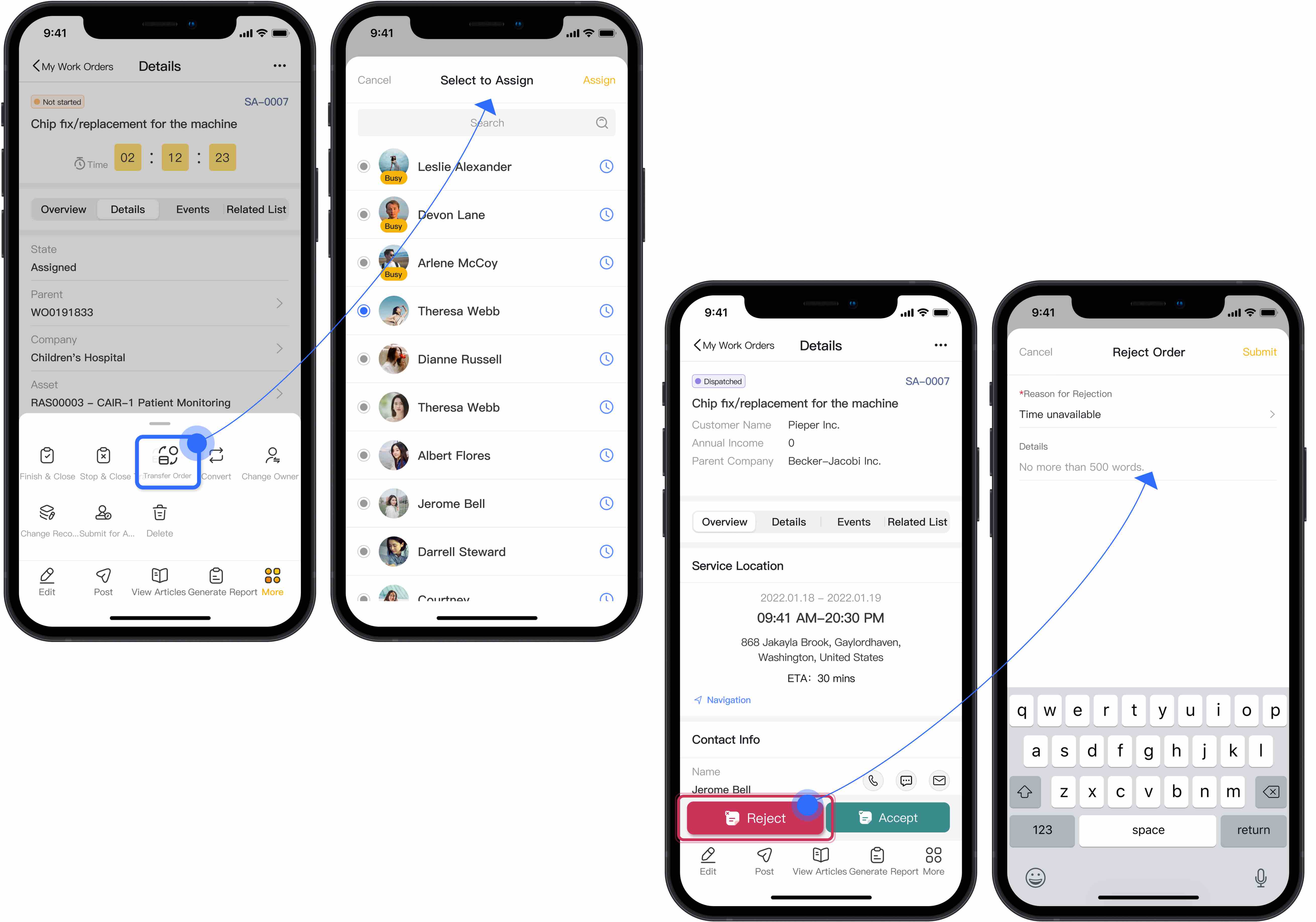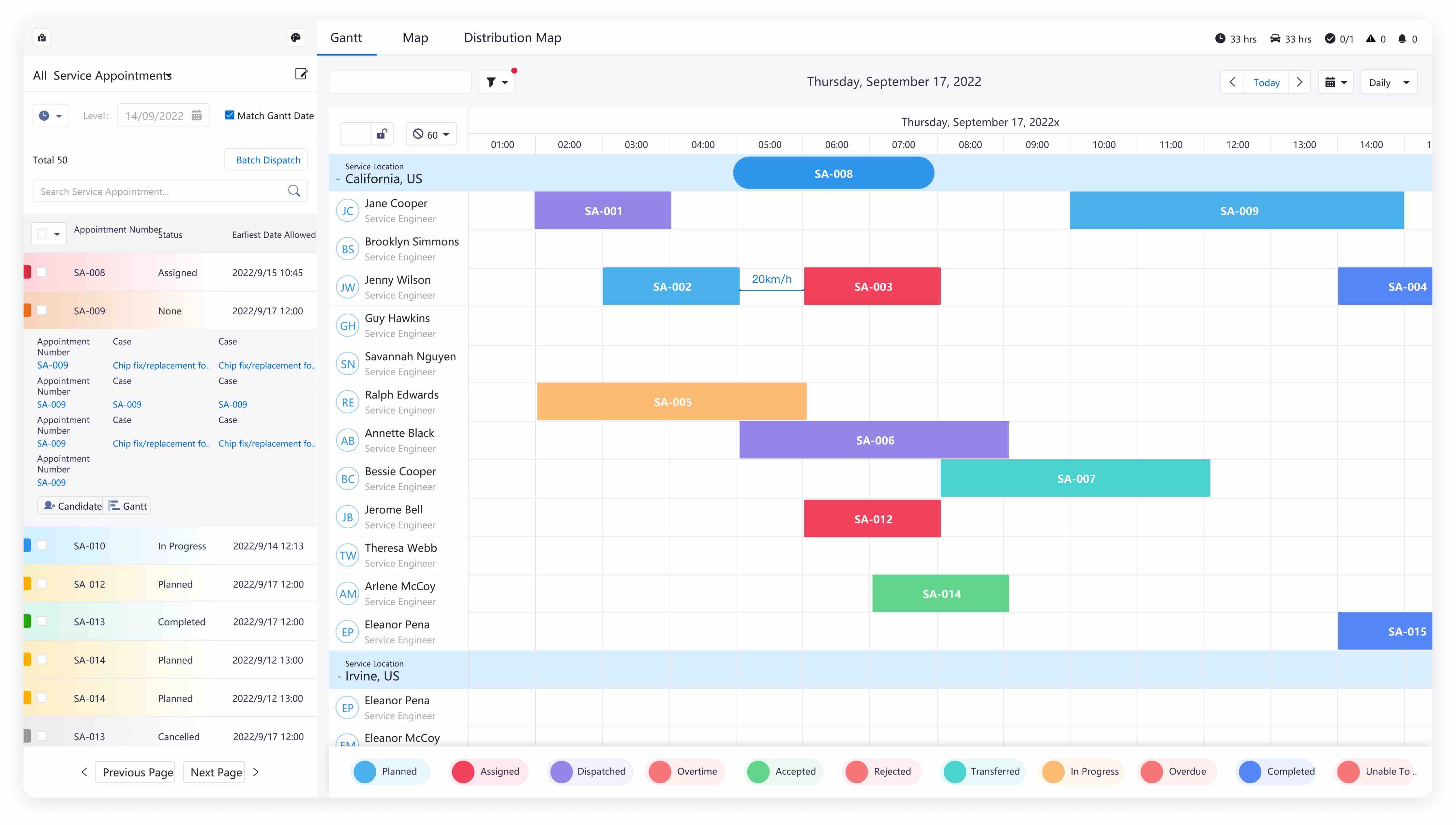 Use dispatch platform to schedule and predict actual travel time.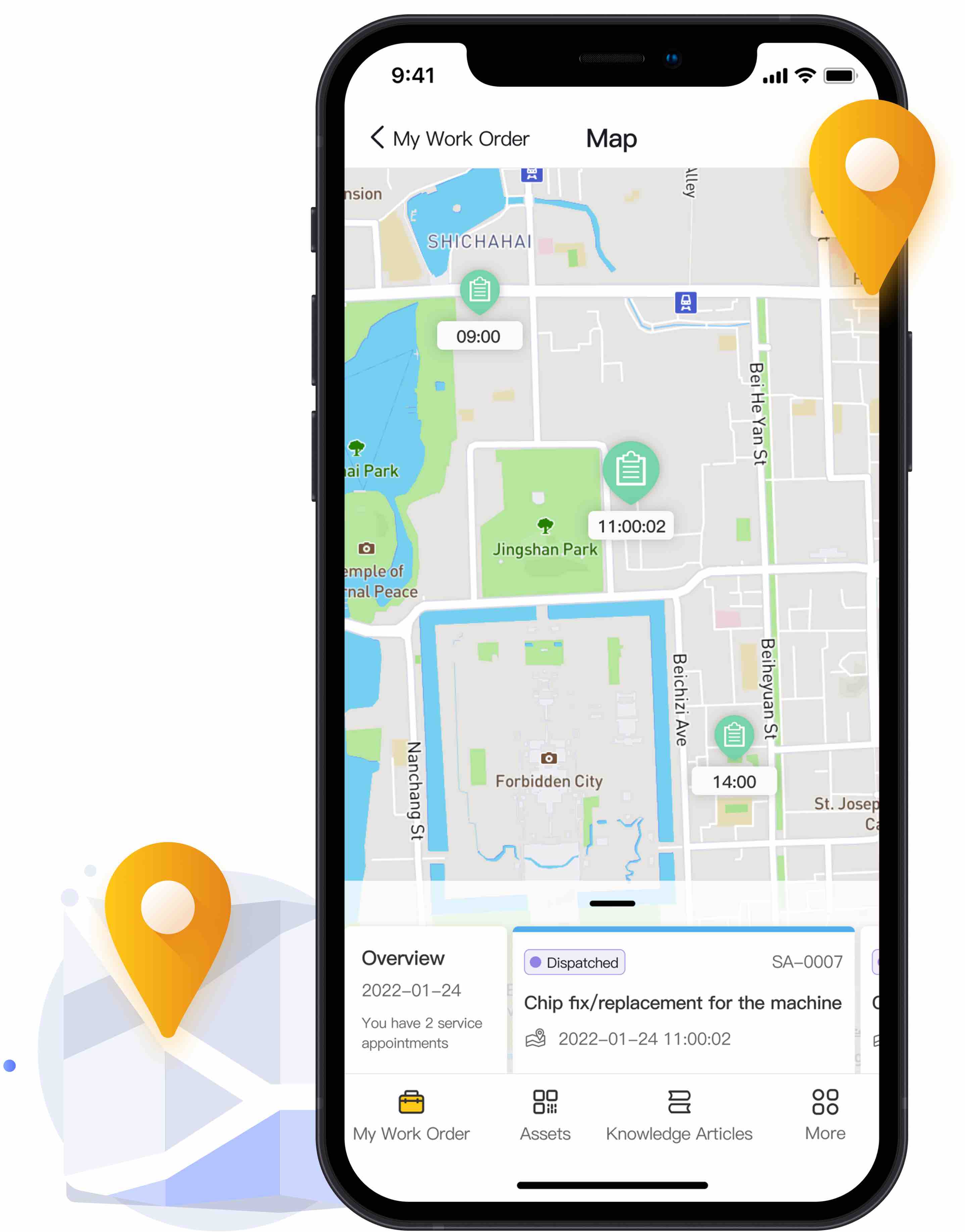 Increase first-time-fix rates and boost frontline employees' productivity.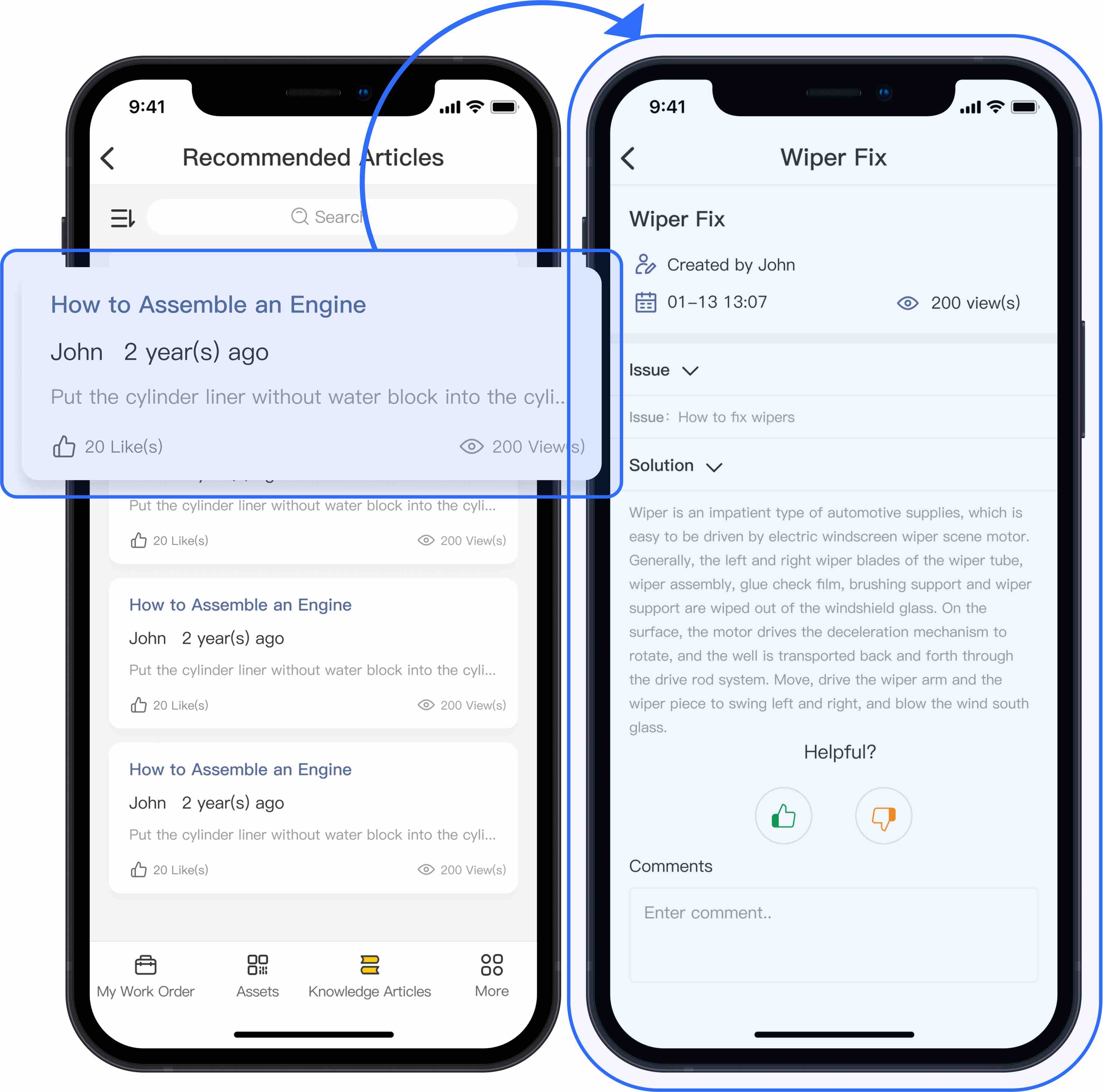 Knowledge Articles.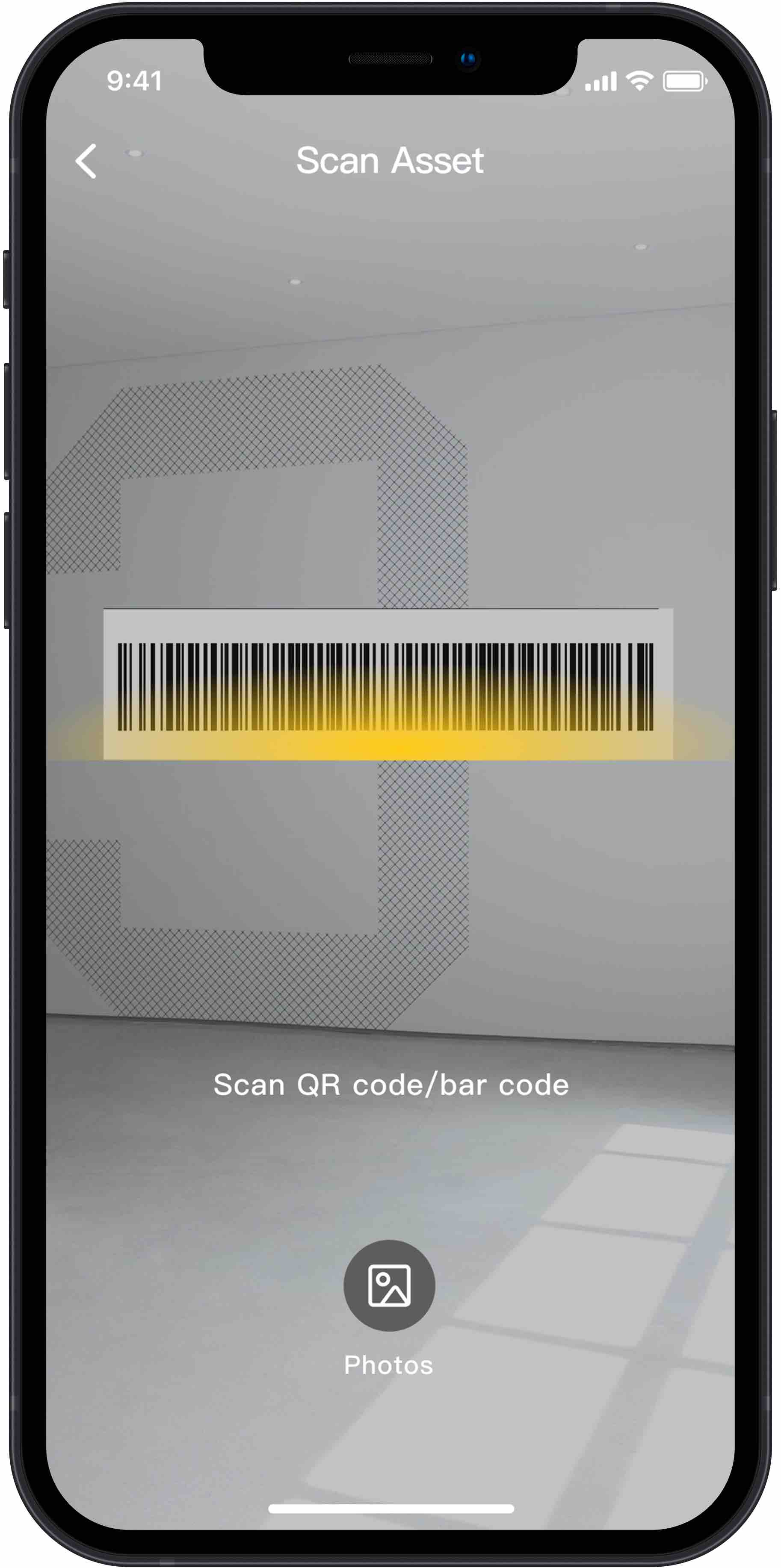 Use mobile device's camera, GPS, and voice assistant to simplify work.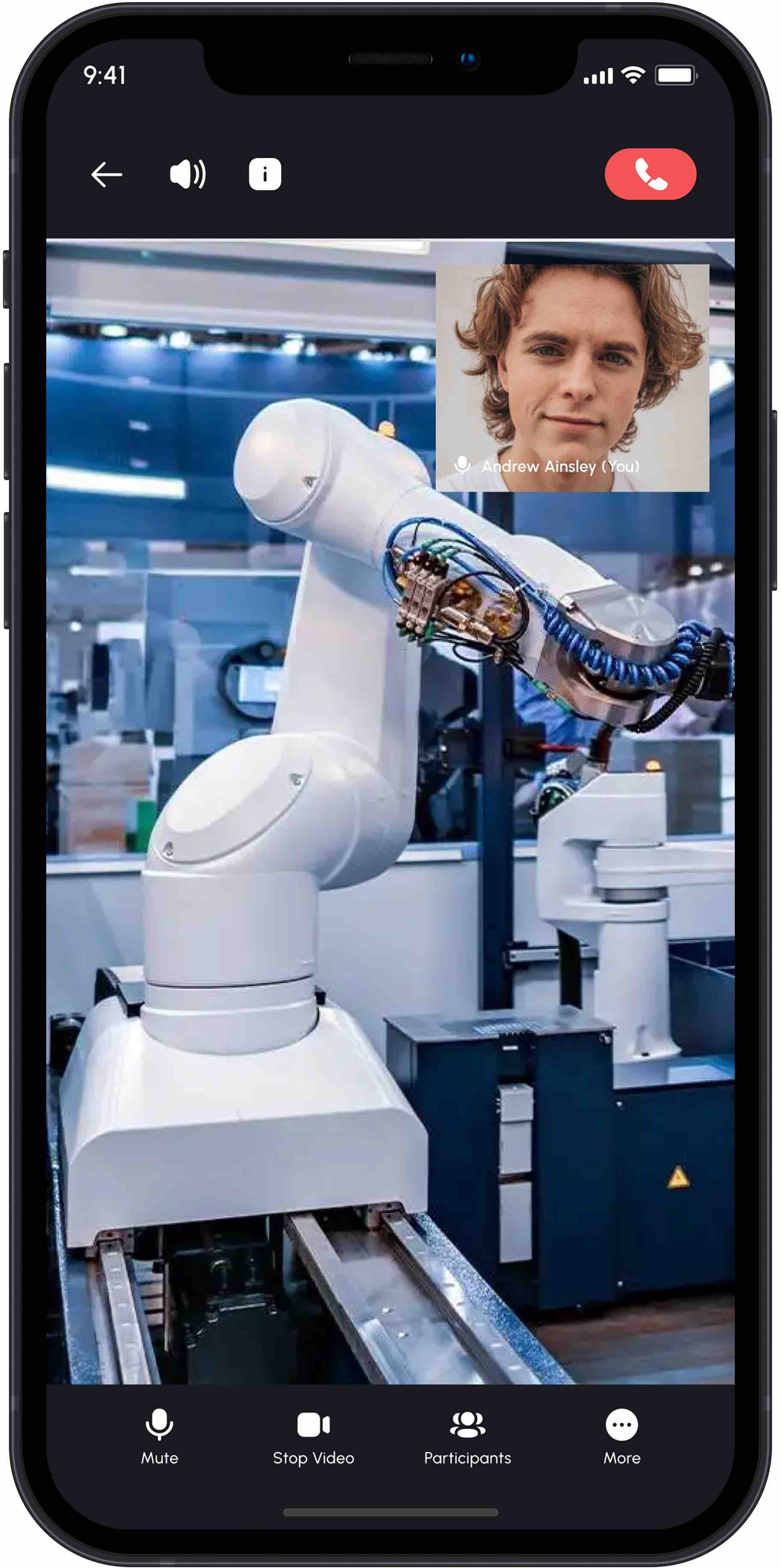 Real-time remote expert collaboration using mixed reality.
*Interface with 3rd Party software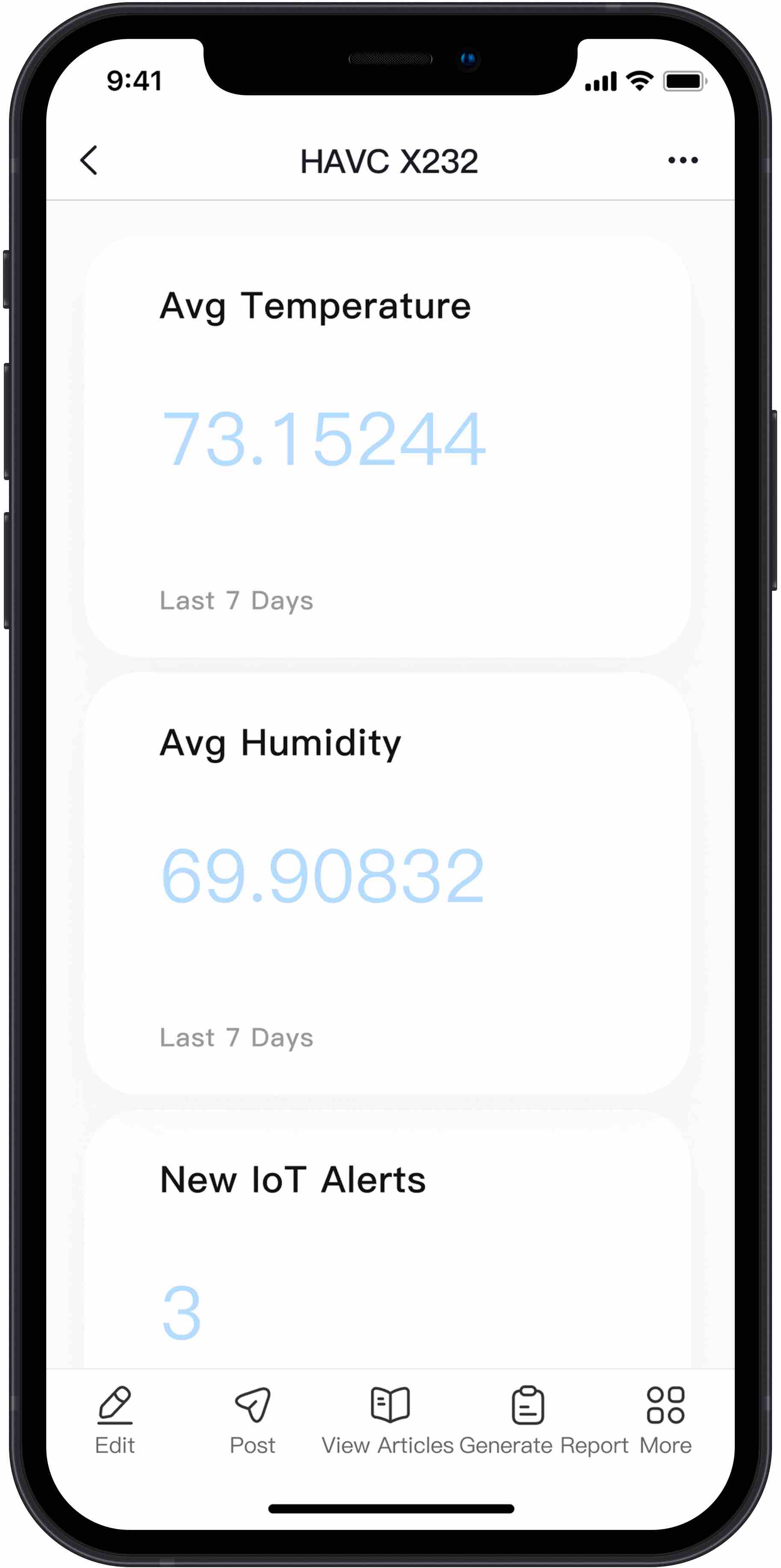 Internet of Things (IoT) integration.
*Interface with 3rd Party software
Engineers and customers can electronically sign the service report to confirm the end of the service. The signed service report provides evidence for the service process.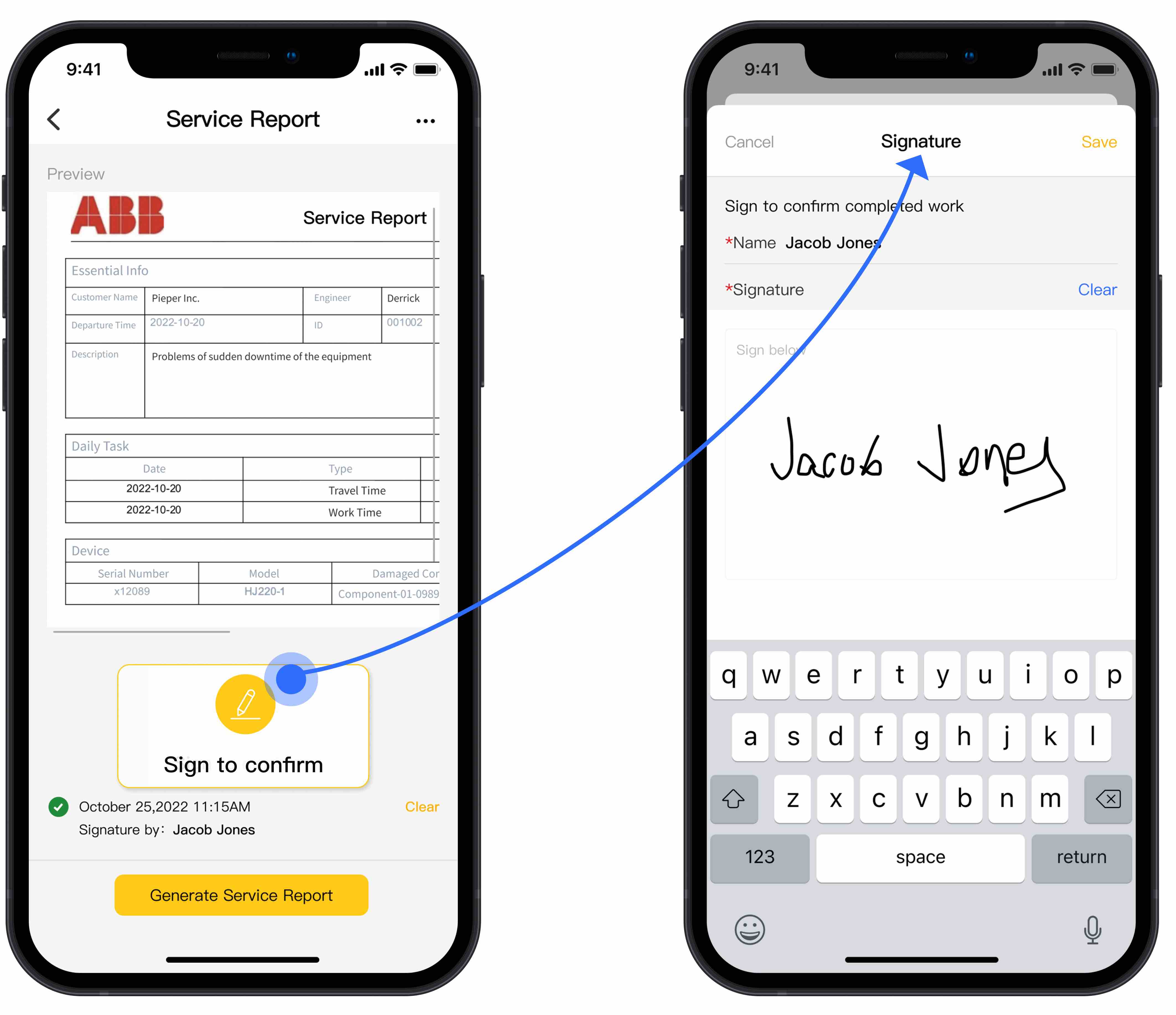 Full-process Working Hours Record to Monitor the Time Spent on Each Task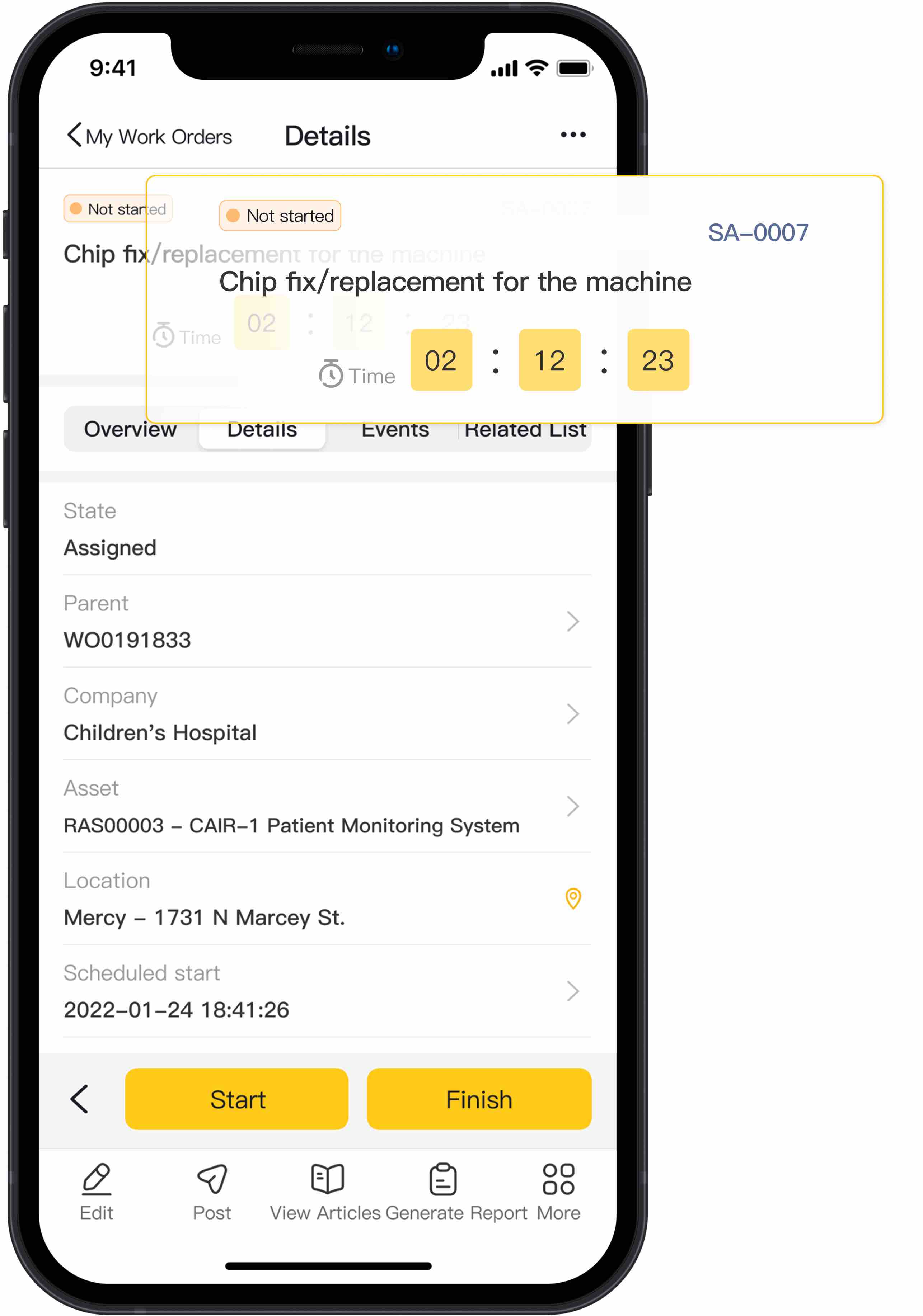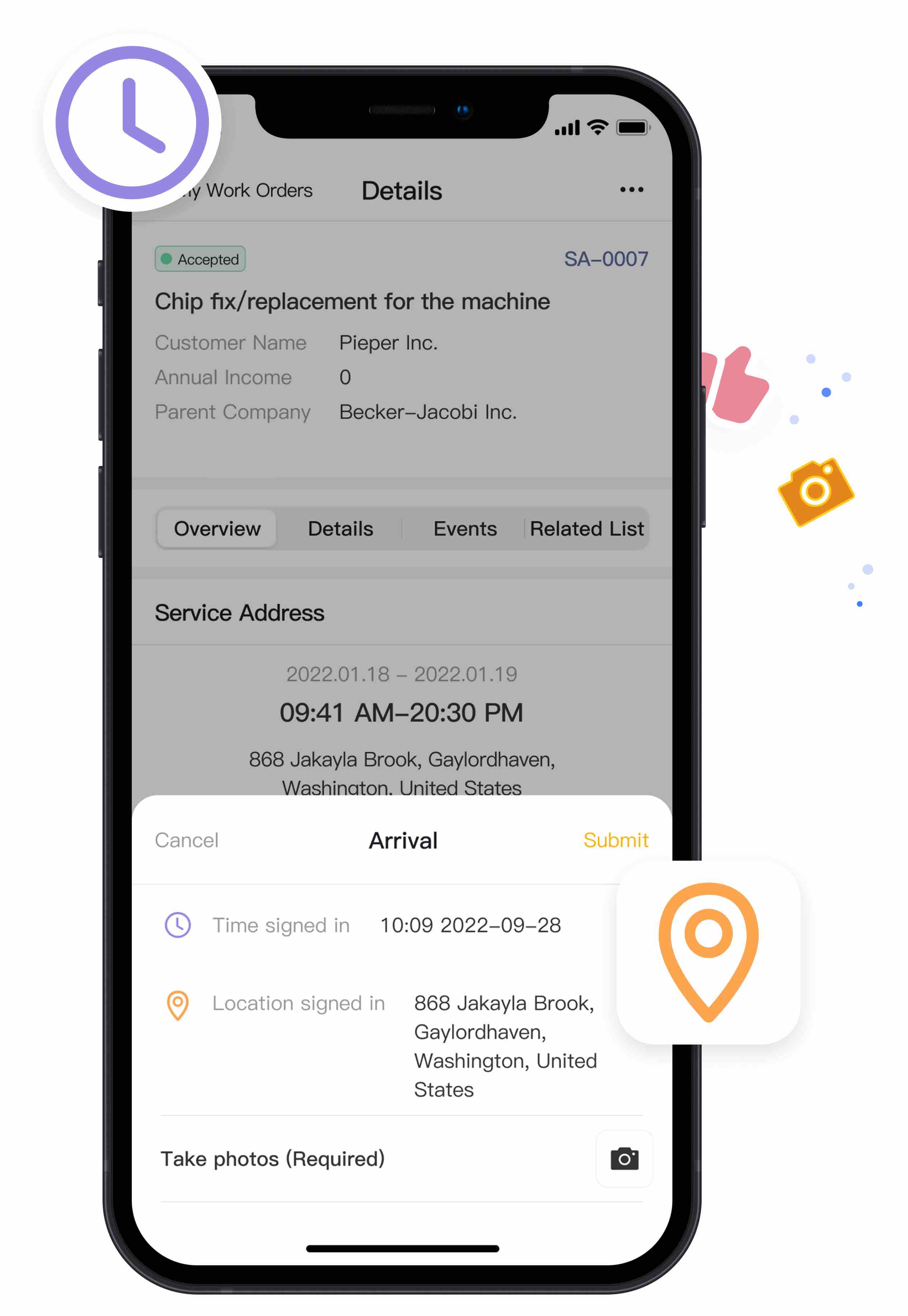 On-site Sign-in to Track Resource Location and Service Progress