Why Choose CloudCC?
Manage your customers with CloudCC to accelerate sales, increase customer stickiness, and grow your business.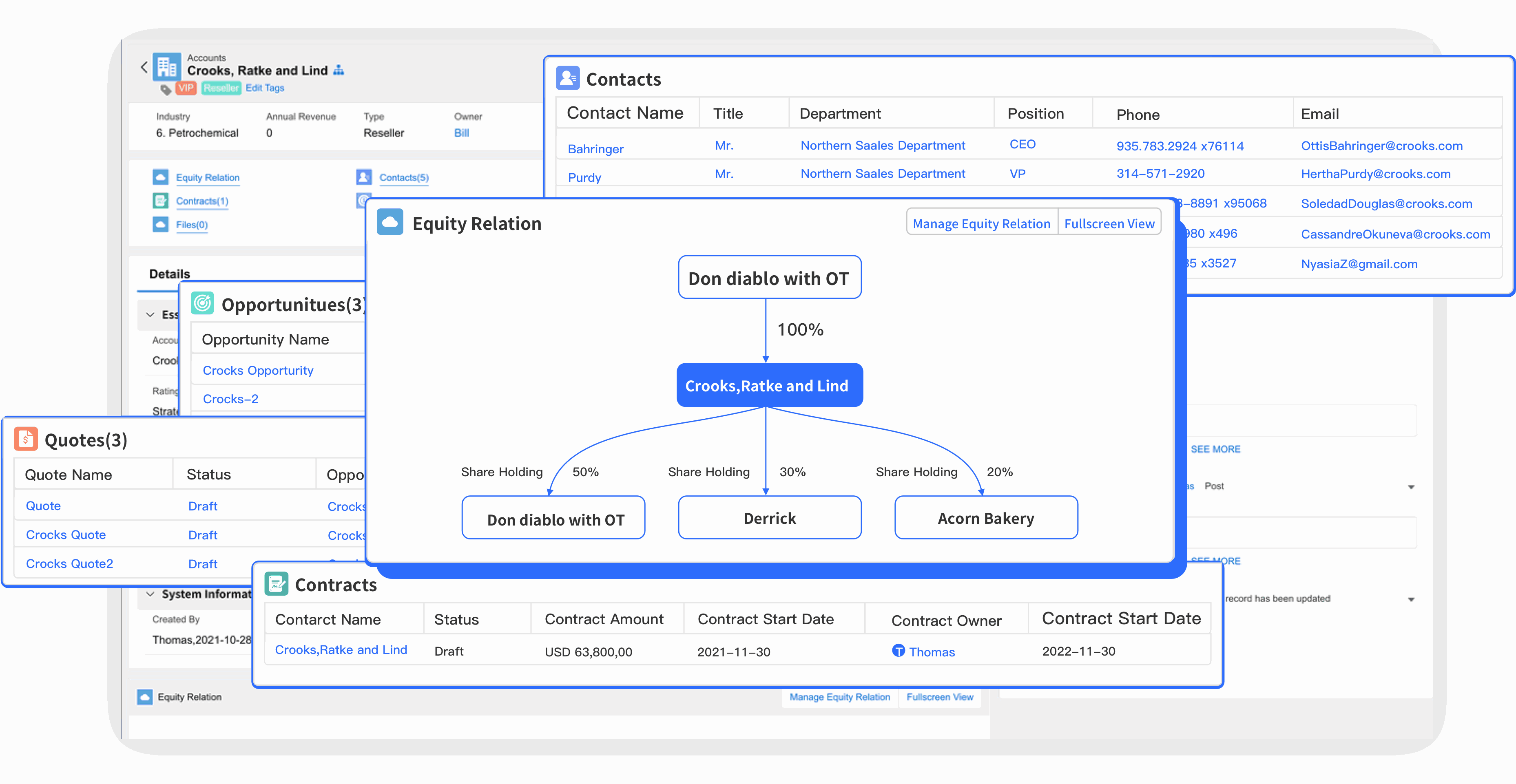 Sales Cloud That Really Helps Sales Reps Complete Orders
*
The lead profile can automatically score all leads dynamically according to the rules, so that the sales reps can focus their efforts on those leads most likely to place orders.
*
The contact structure diagram allows sales reps to quickly locate key contacts and their characteristics, ensuring that all elements of winning orders are completed as soon as possible, dramatically increasing win rates.
*
Similar business opportunities allow sales reps to learn from historical experience and improve their order-winning skills constantly.
Learn about the complete Sales Cloud >>
Market Cloud That Fully Assists in Marketing Campaigns
*
Set exclusive invitation QR codes for each marketing channel during the conference promotion period, so as to know which invitation channels are more popular at all times.
*
QR code scanning and registration at the conference site to quickly collect lead information.
*
QR code for quick sign-in improves efficiency and ensures information security.
*
ROI calculations for marketing campaigns allow campaign managers to decide which campaigns are most worth repeating.
Learn about the complete Marketing Cloud >>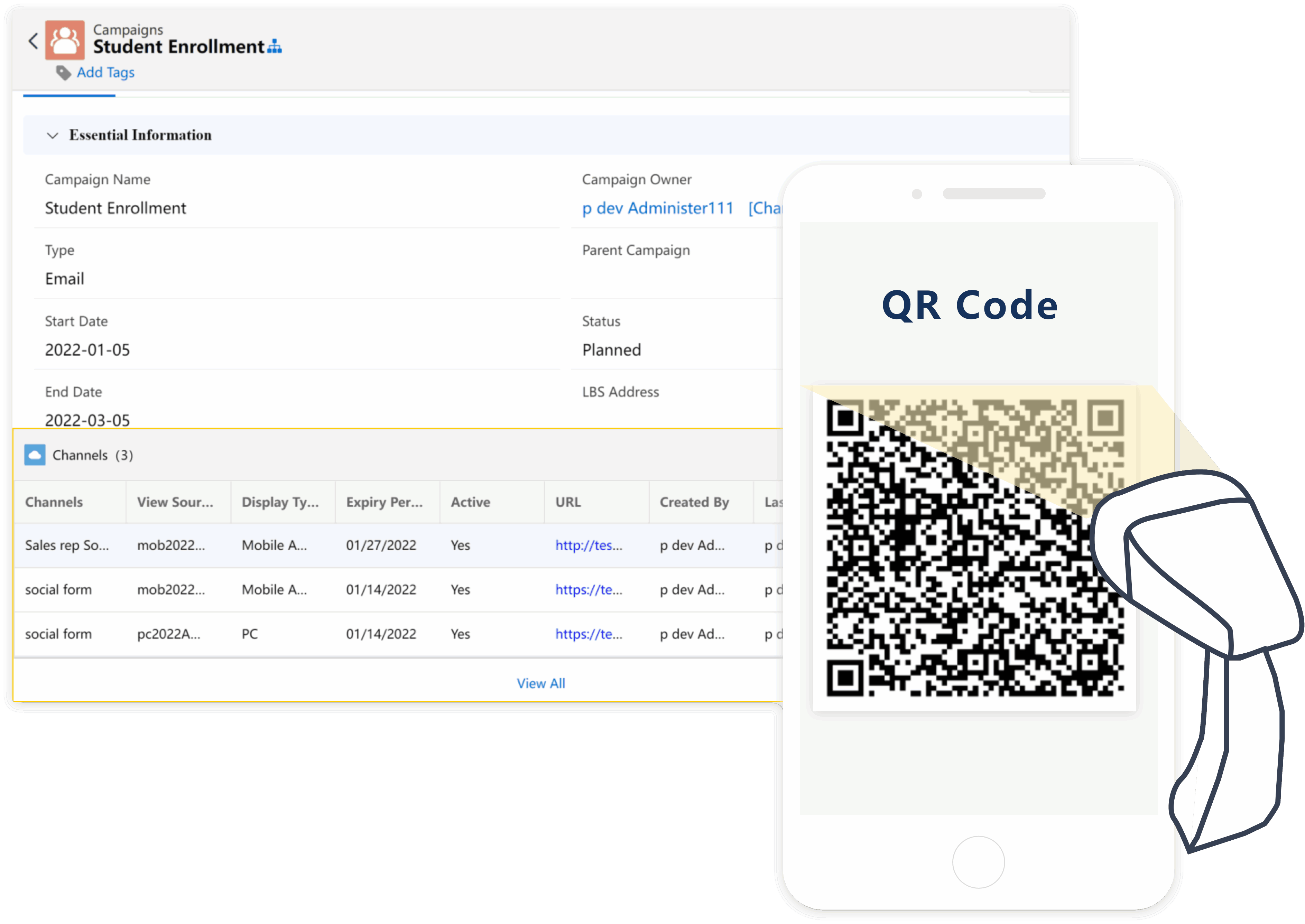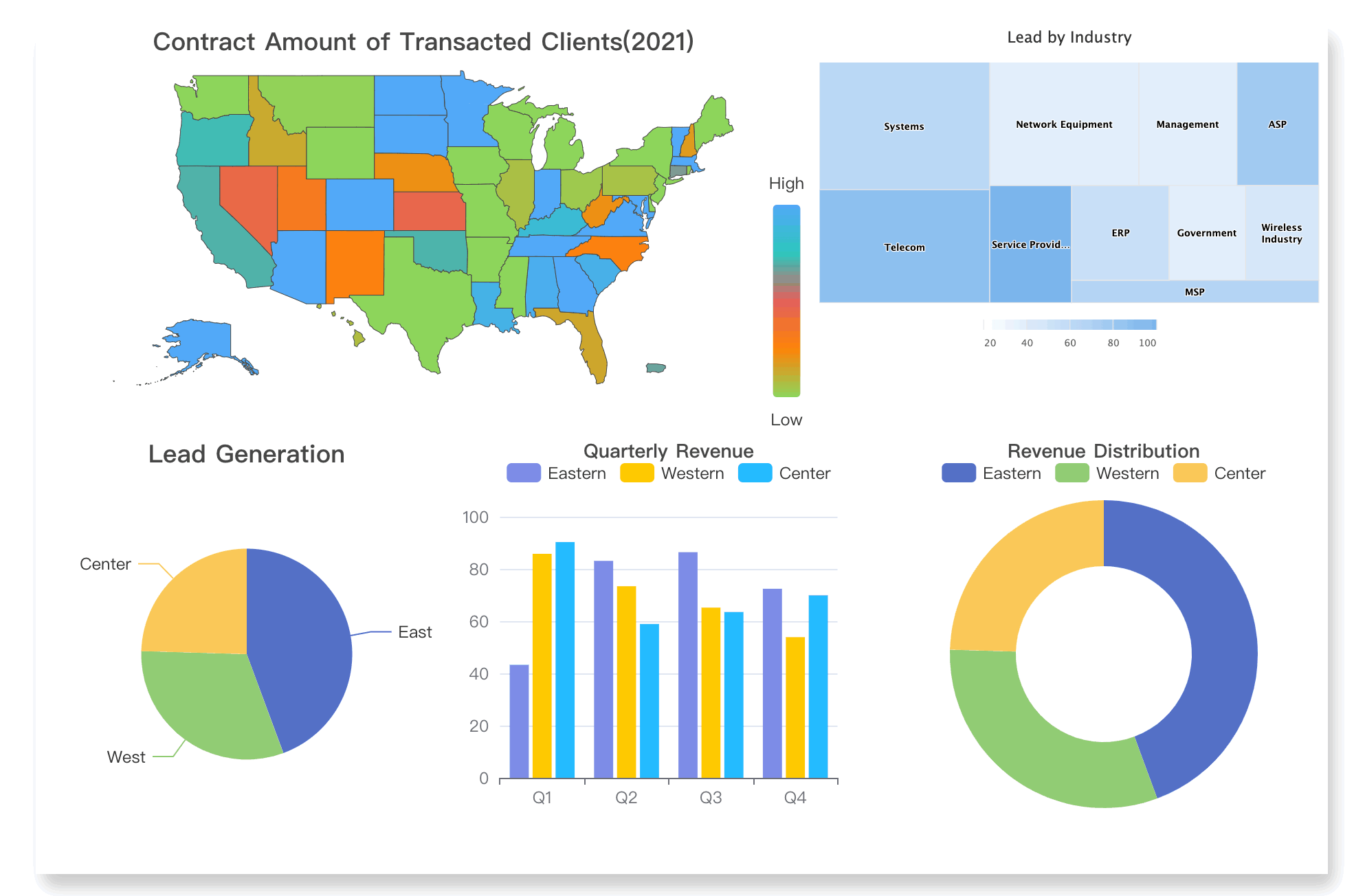 Multi-dimensional Manager Reports and Dashboards
*
CloudCC provides flexible custom reports and dashboard tools, and managers can mine data by themselves.
*
Sales homepage allows sales managers and sales reps to know sales behaviors, current business opportunities, sales performance ranking, sales forecast and other information at all times.
Learn about the complete BI Analysis >>
Powerful Customization Platform
*
CloudCC provides customization of applications, objects, fields, processes and page layouts with no code, which can be completed by mouse and text input.
*
For triggers and validation rules, people with a little knowledge of java can easily achieve business requirements.
*
The embedding of Java classes and JSP pages realizes unlimited expansion of platform functions and meets the needs of different stages with the growth of enterprise business.
Learn about the complete Platform Cloud >>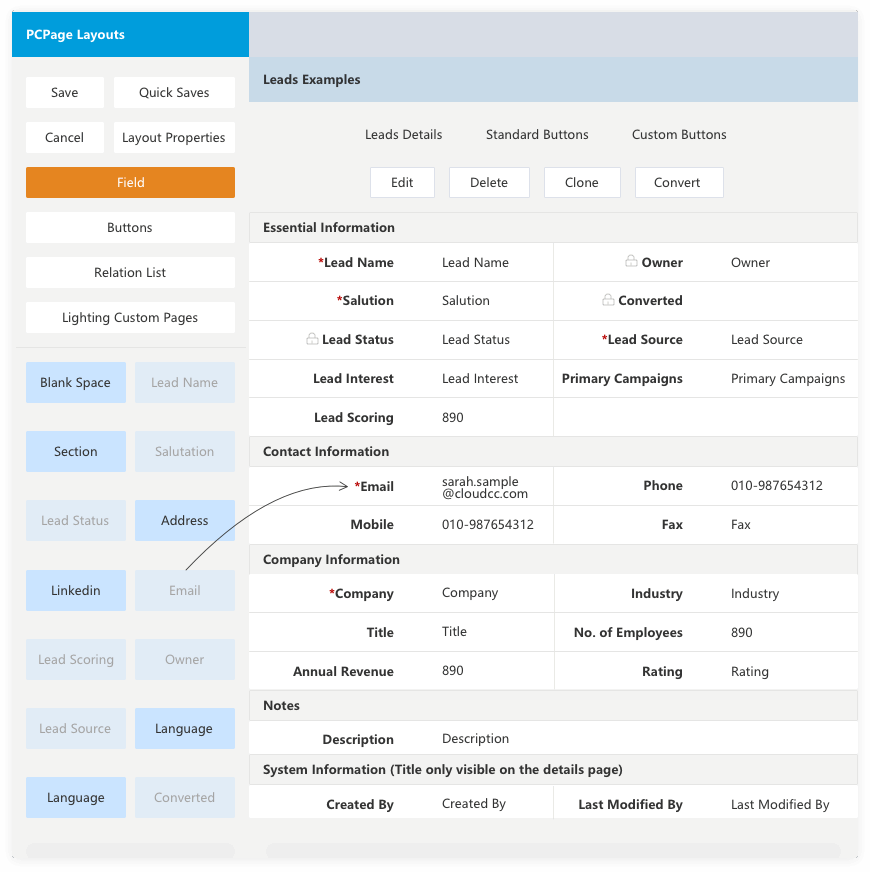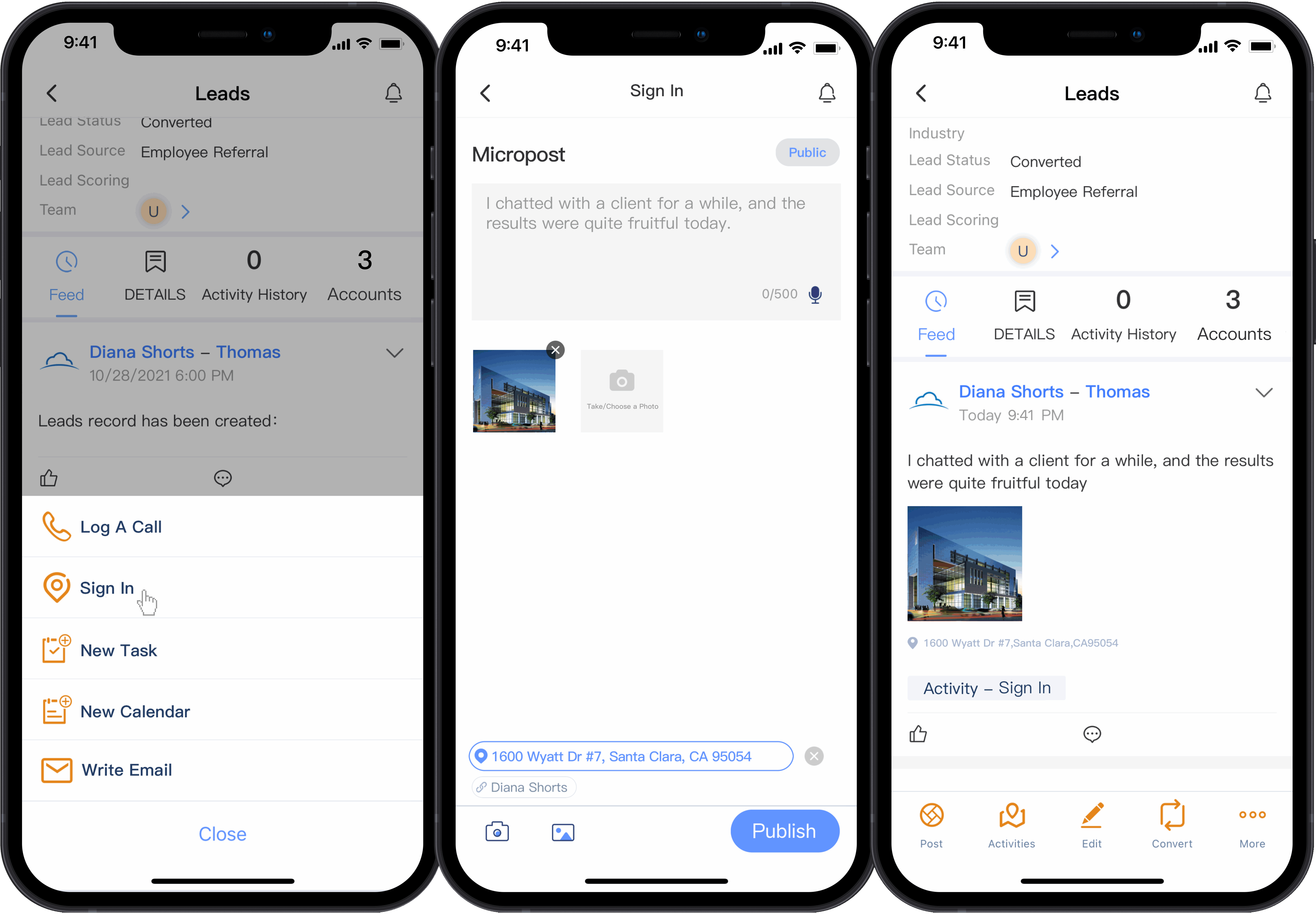 Mobile App Allows You to Work Anywhere
*
Sales can use mobile phones for all work.
*
Use the map function to create an efficient visit plan. Sales representatives can view all other customers and prospects within 10 km of the target customer, and arrange the visits of several other customers nearby after visiting the target customer.
Learn about the complete CloudCC Mobile App >>
More Professional Industry CRM Solutions
*
CloudCC has accumulated a series of mature solutions in the manufacturing, education, consumer goods, IT high-tech, financial, pharmaceutical and medical industries, and has been successfully used by many listed companies.