Products and Price Lists Facilitate Full-cycle Management
As the opportunity goes, sales staff often need to review the product category and price lists anytime for making multi-quotes, recording the customer's order, and completing the collection and invoicing. CloudCC provides ample management tools for quote, order, payment and invoice, linking data within the system and auto-syncing updates to speed up transactions and reduce mistakes.
Product Category
Create product families to classify your products and set up integral product category.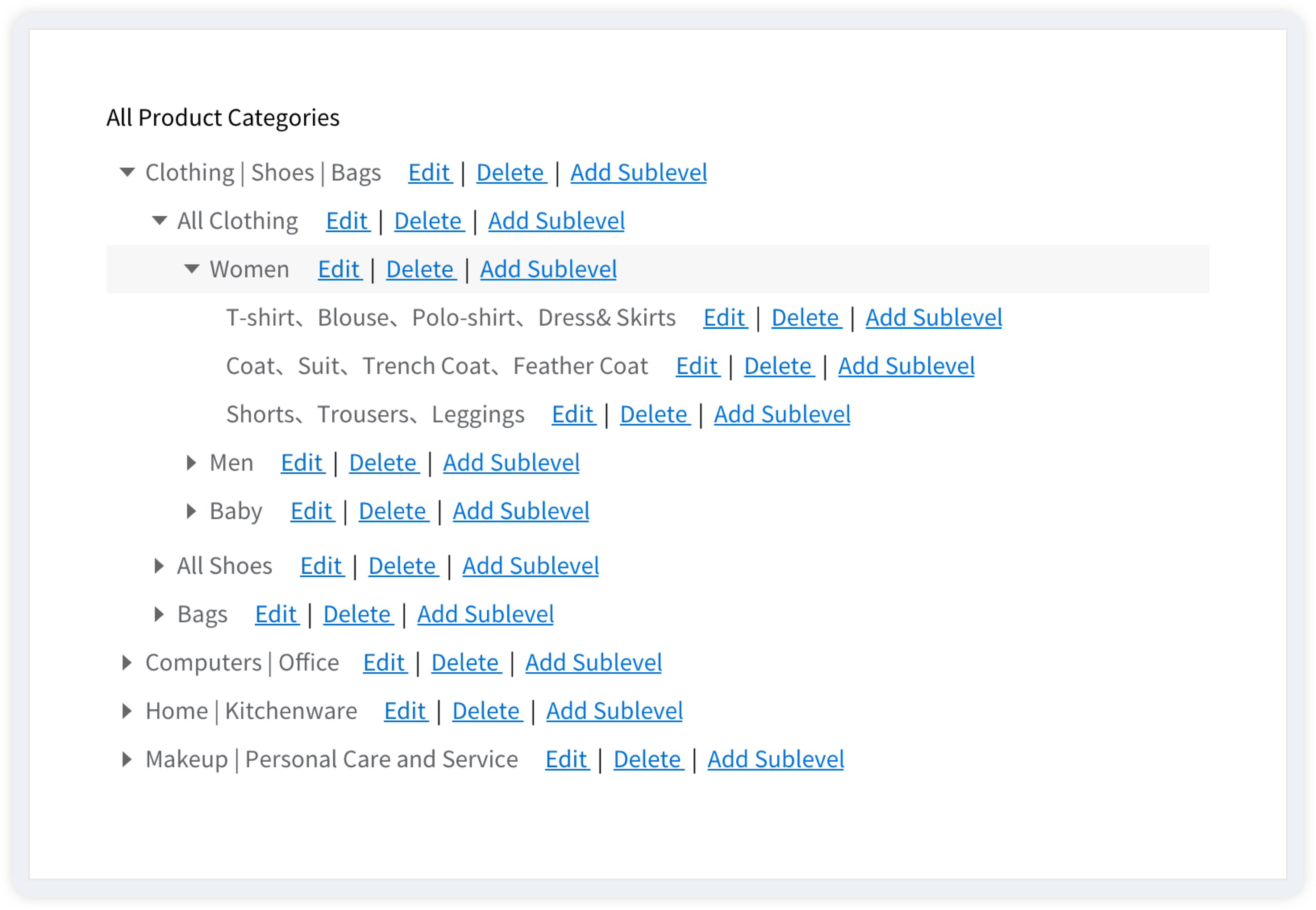 Batch Import Product List
CloudCC Files helps you to import all products and manage the product lists.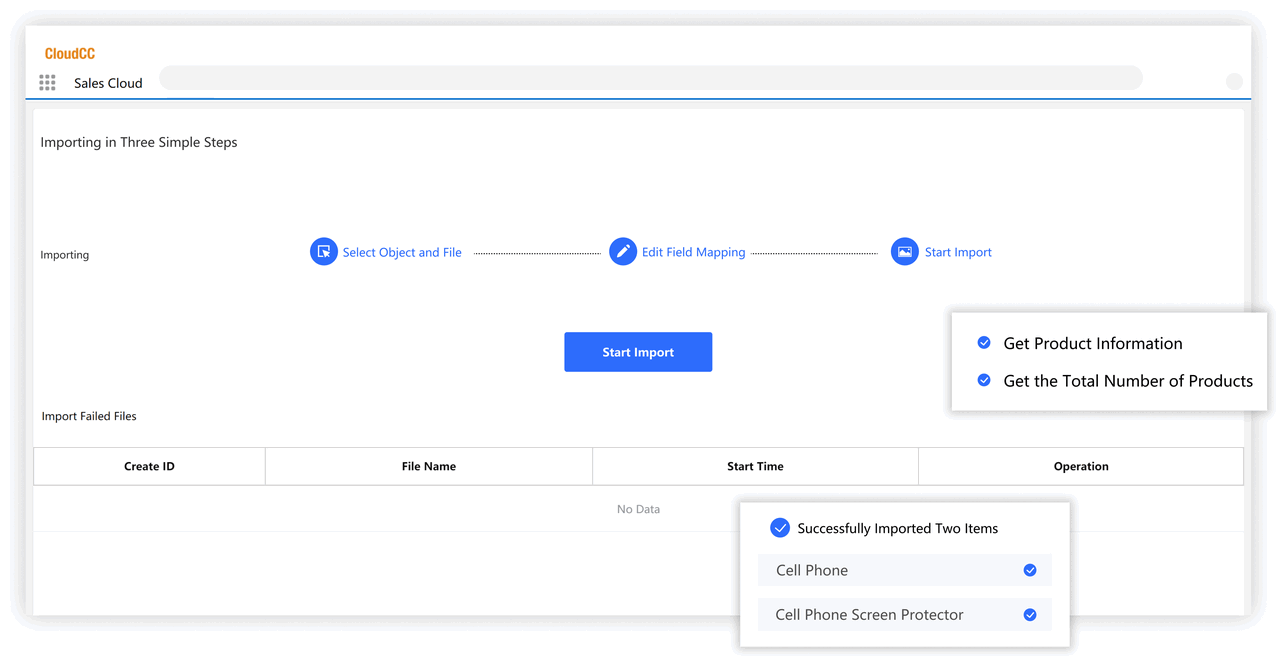 Pricing with Price Books
CloudCC supports the management of multiple price books. Sales staff can maintain price lists for different customers and manage product prices of different currencies in the same price book.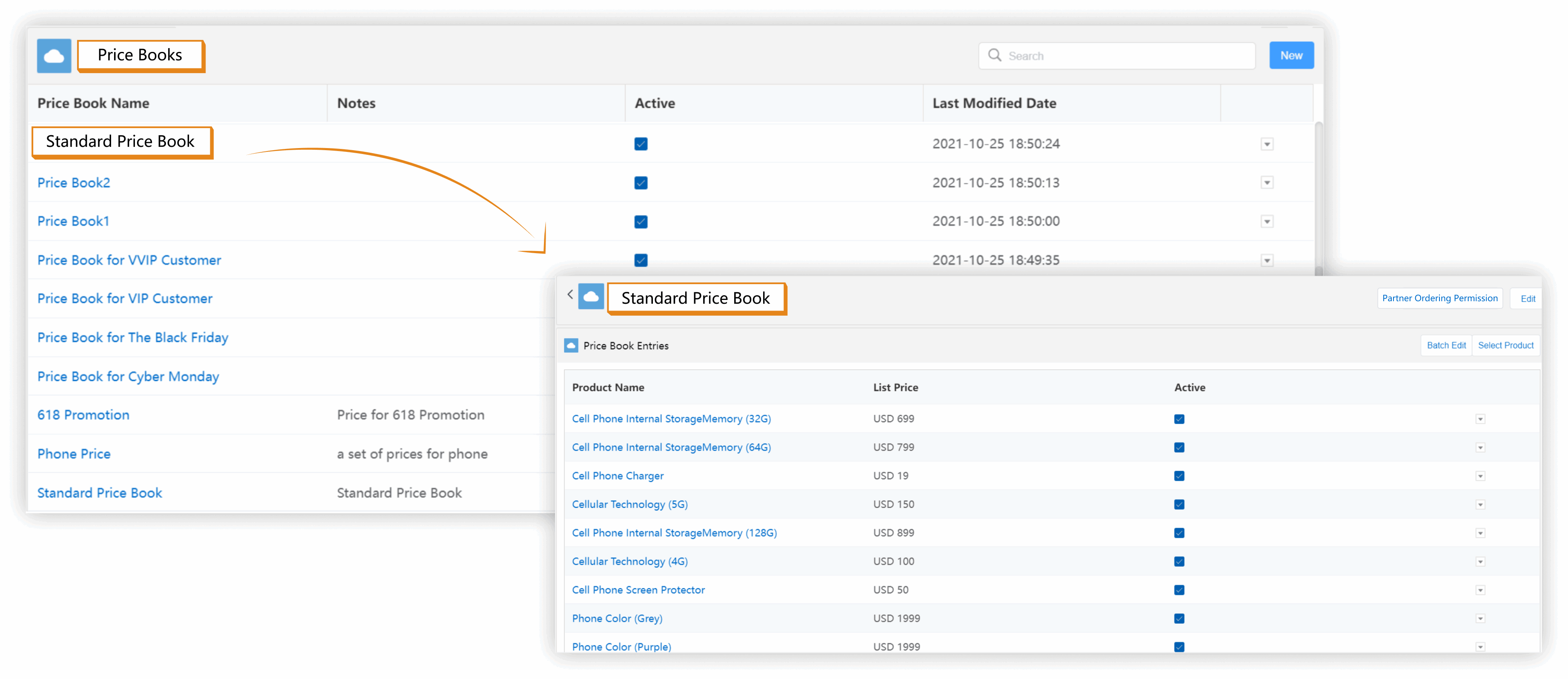 Integration with ERP in CloudCC Products
CloudCC supports integration with the popular ERP systems.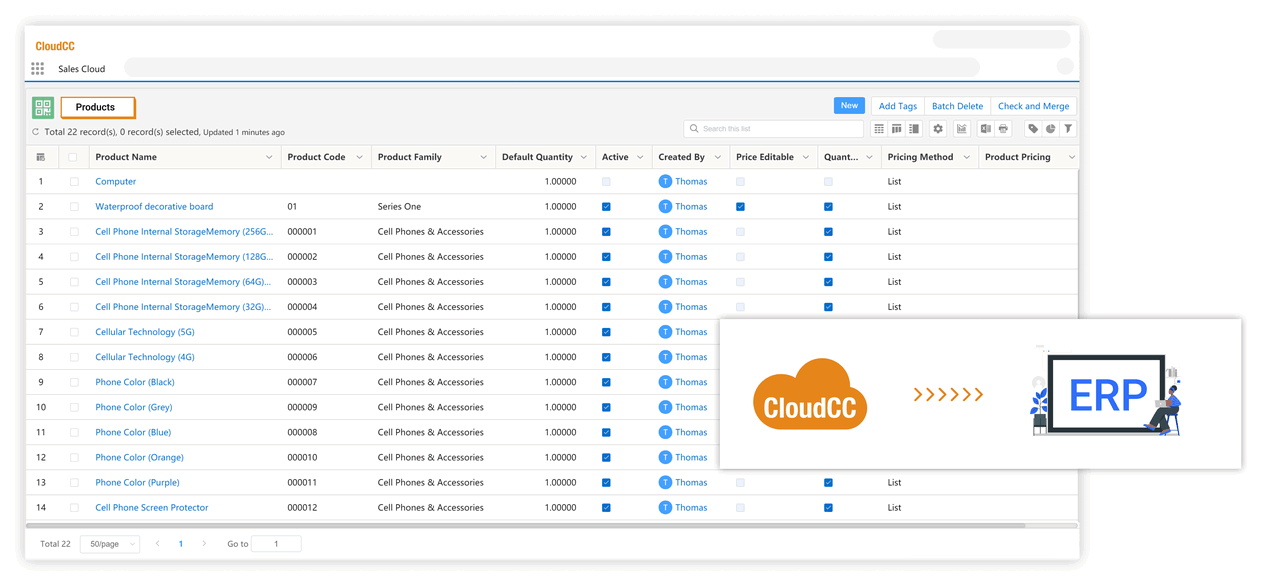 Quick Find Products and Quote Online
Quickly create quotes and sync quote details within the system, including product lists, price, and discount. Quote information can be synchronized to opportunities in real time. For complex quotation functions, please refer to CPQ module.
Please see more in CloudCC CPQ>>>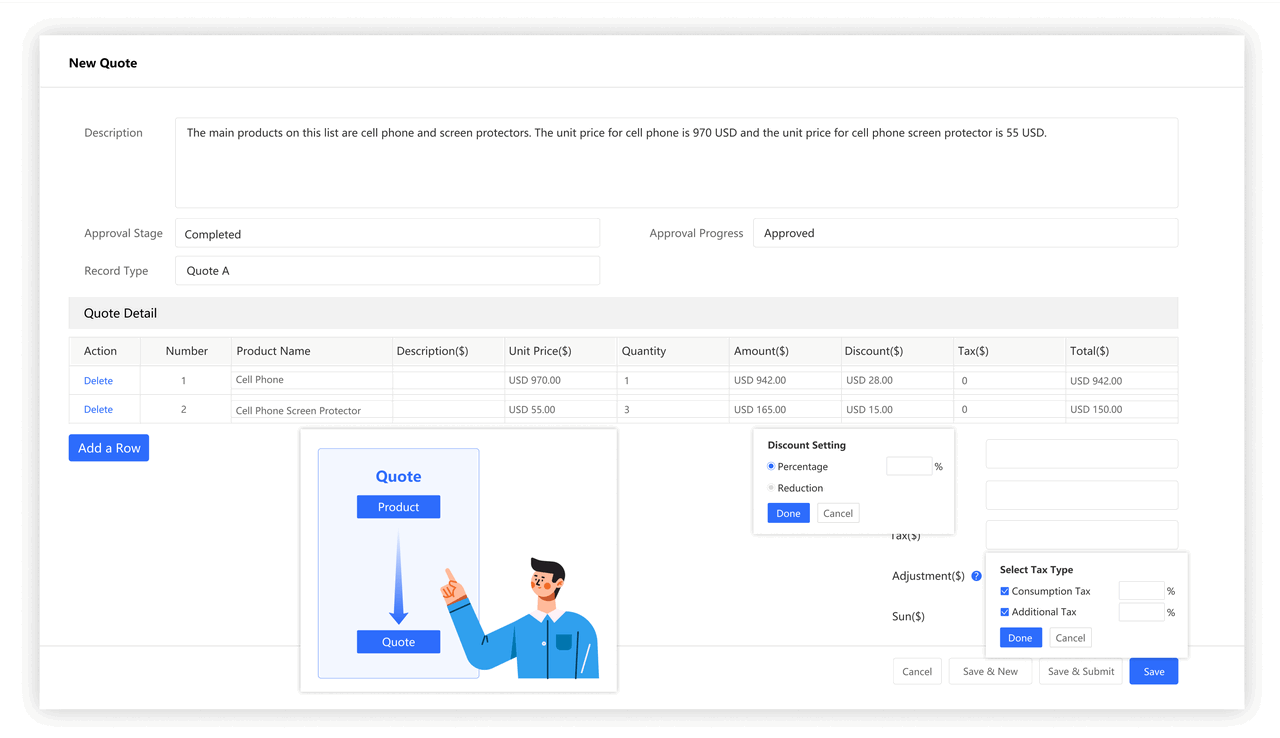 Quotes Approval
After generating quotes, sales staff can submit them with one click based on pre-set approval process, apply for special price, and check the approval status anytime.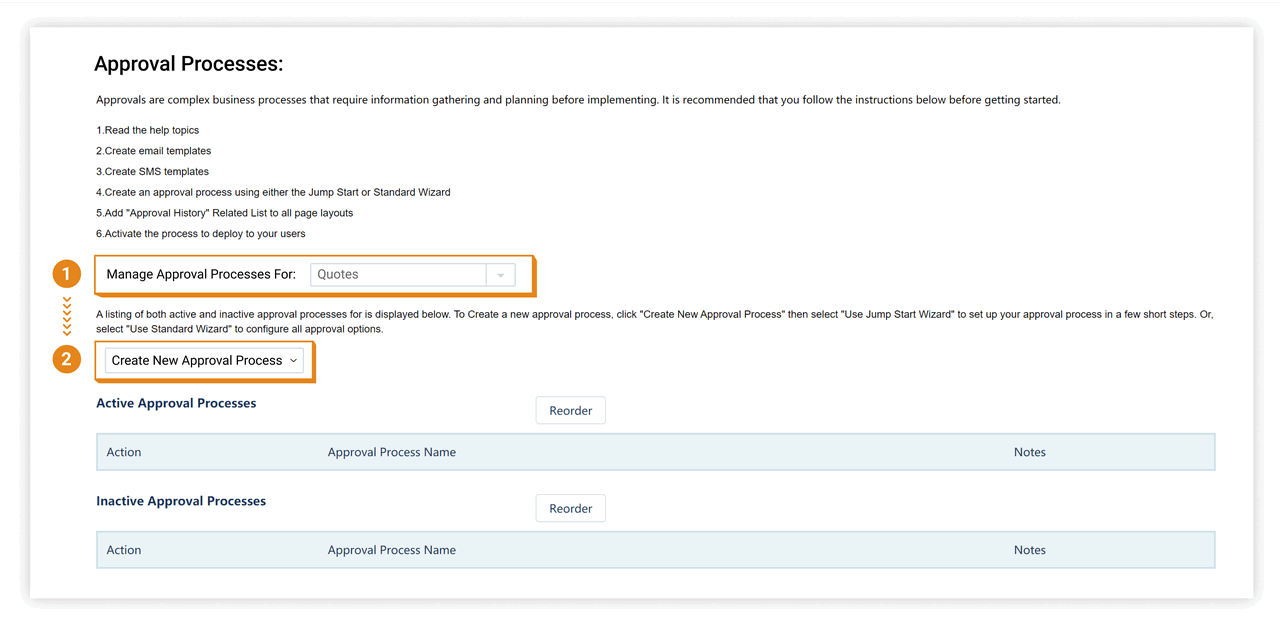 Quotes Templates Printing
Customize quote templates by simply dragging and dropping. The salesperson selects a template and creates the quote file with one click.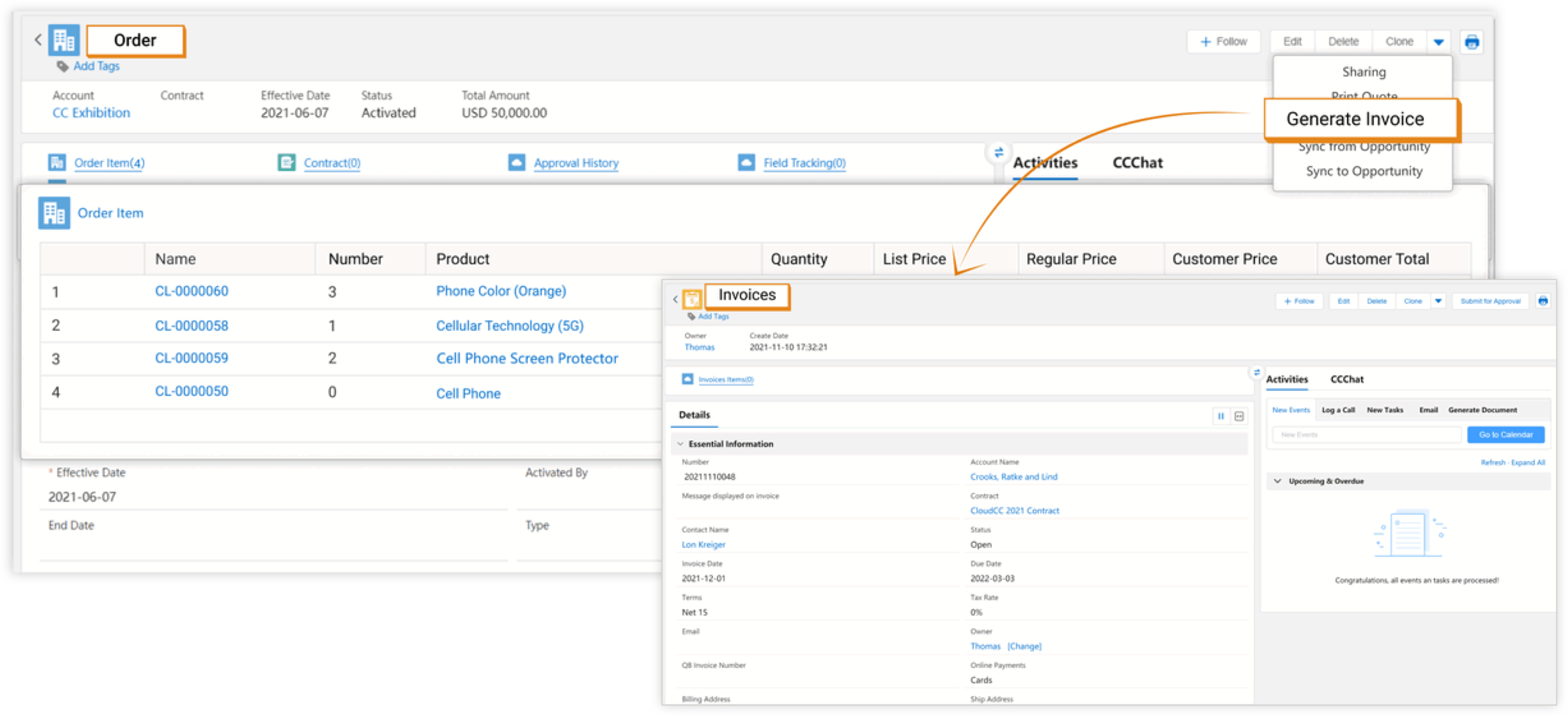 Print and Email Quotes
Print quotes via templates and deliver the paper quotes to customers or send to customers by email.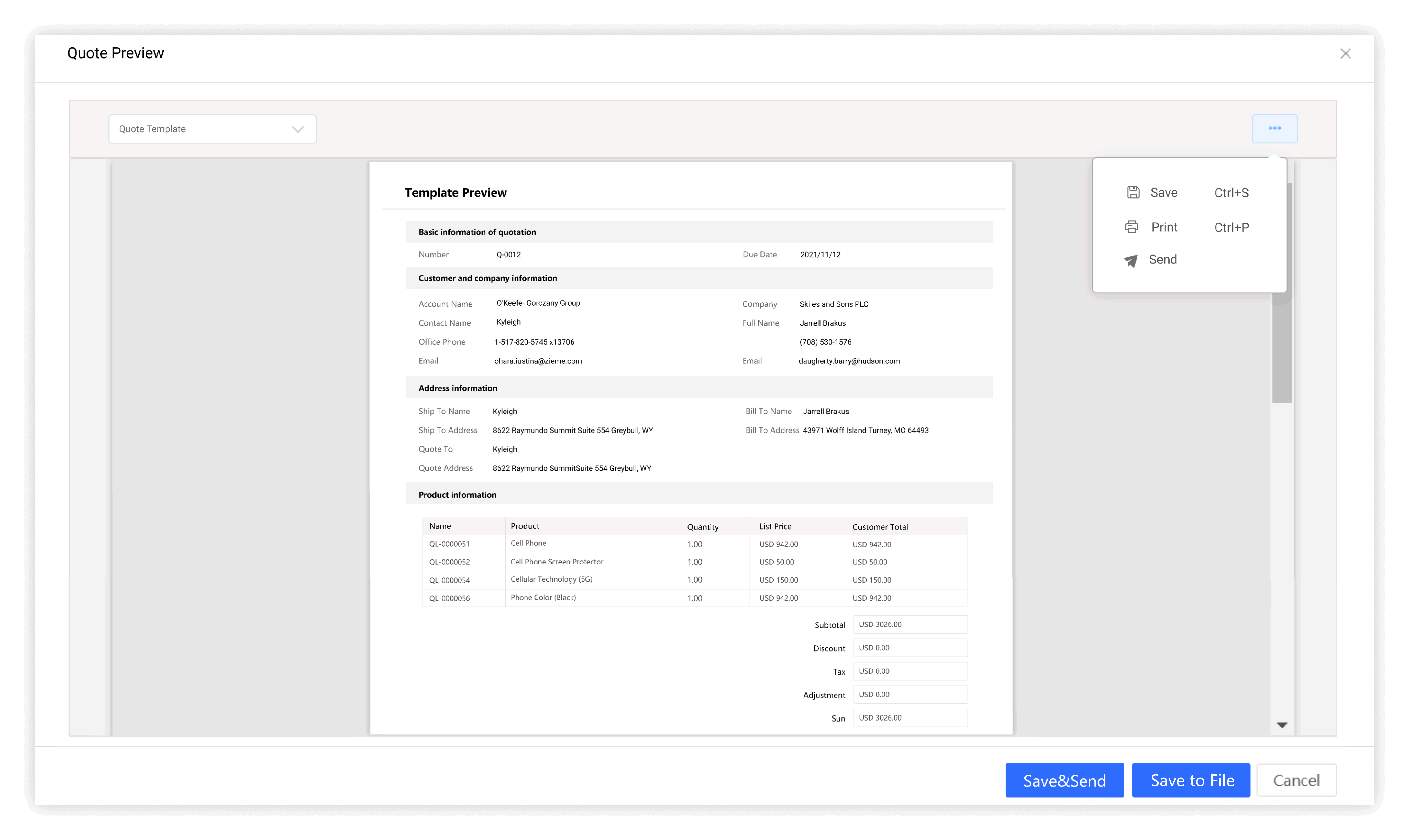 Quote to Order
After the quote is confirmed, CloudCC supports generating orders from quotes to automate transaction management.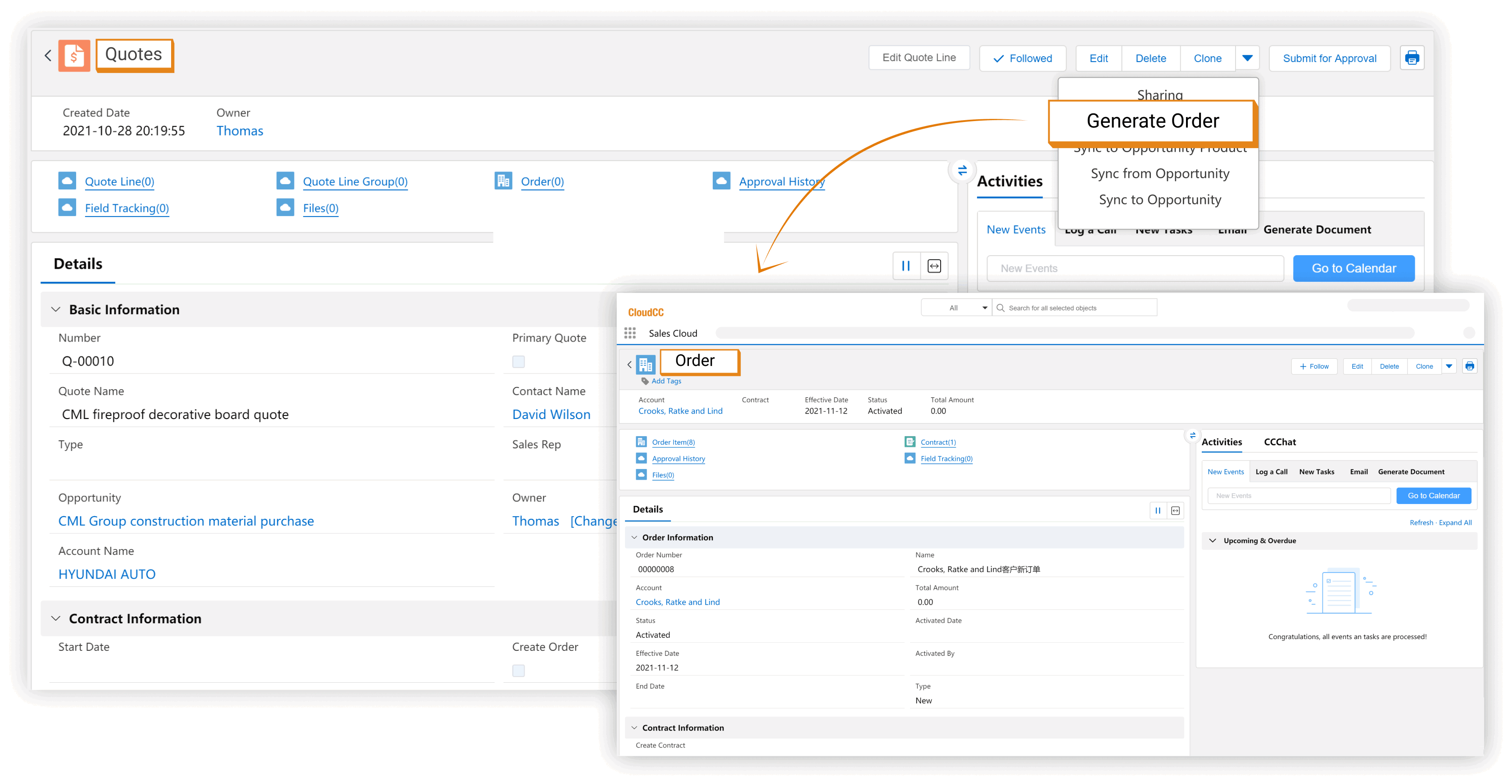 Create Orders Anytime and Anywhere
Sales staff can create orders, edit prices and discounts anytime and anywhere.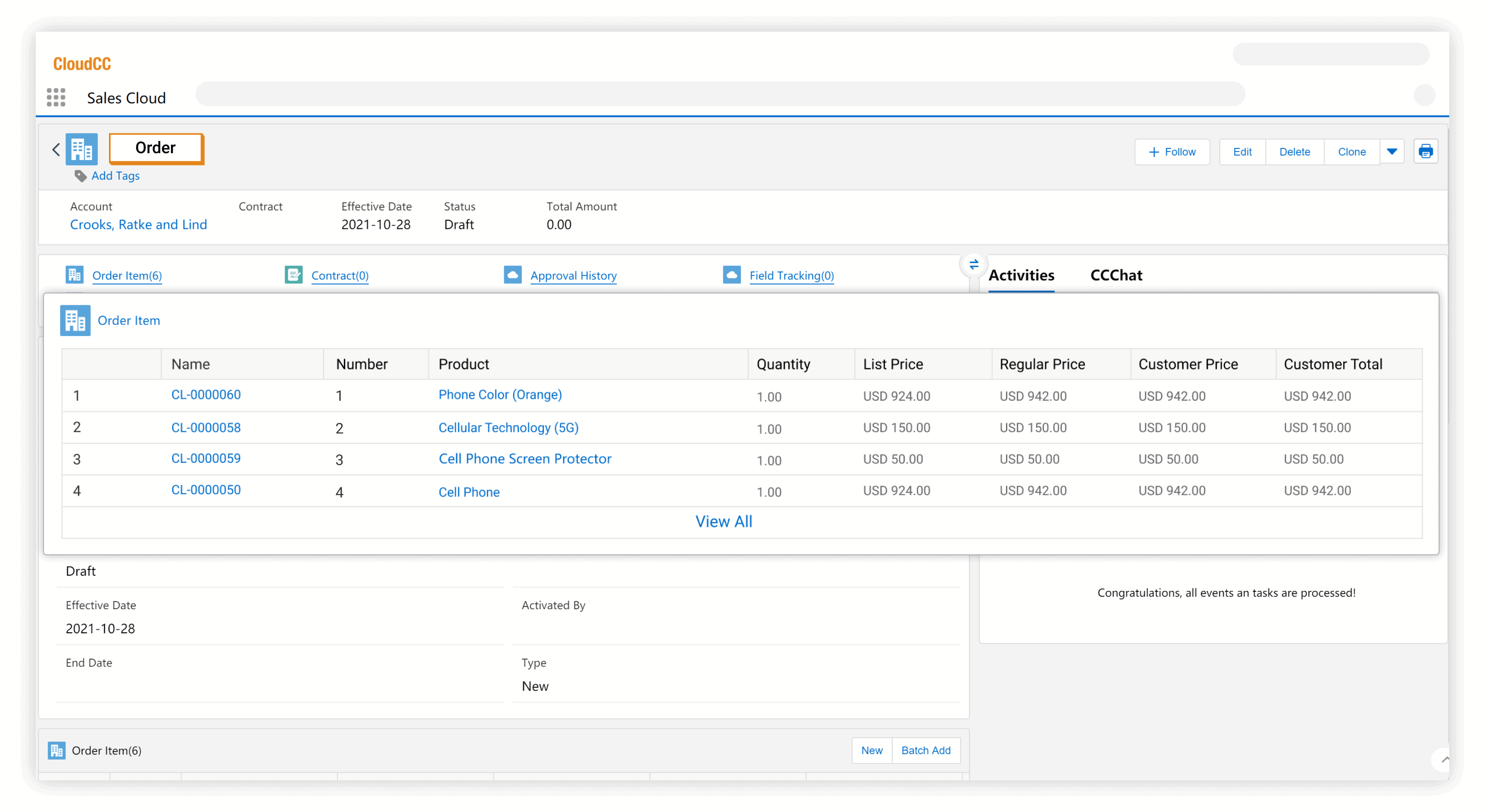 Order Approval
After generating an order, sales staff can submit them with one click based on pre-set approval process and check the approval status anytime.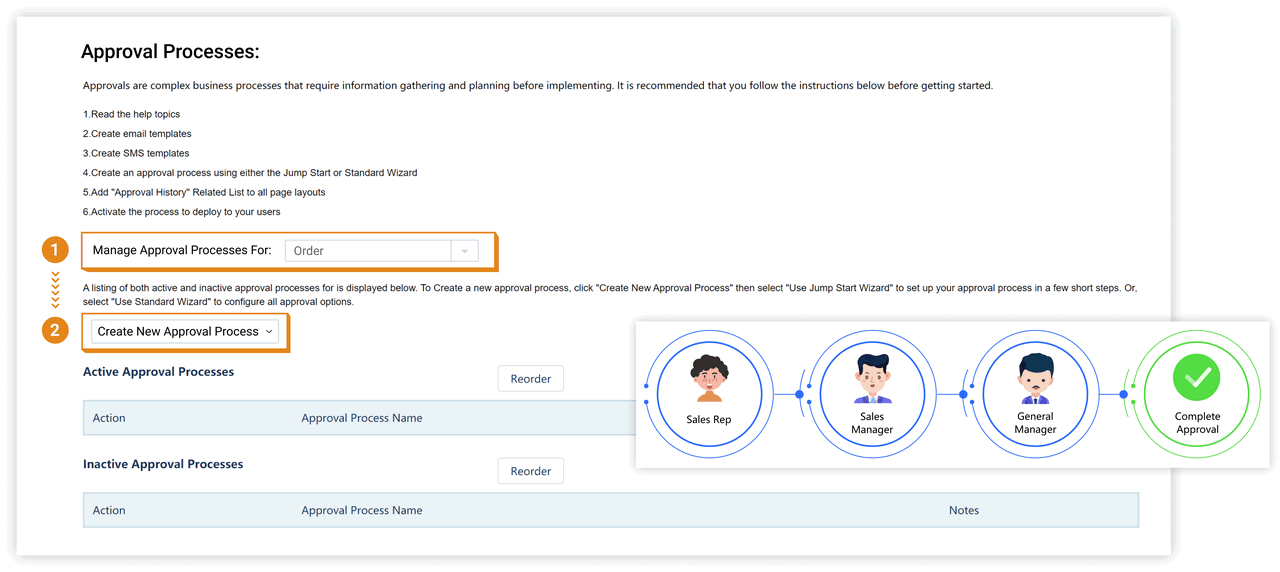 Order to Invoice
After confirming the order, you can generate and print the invoice.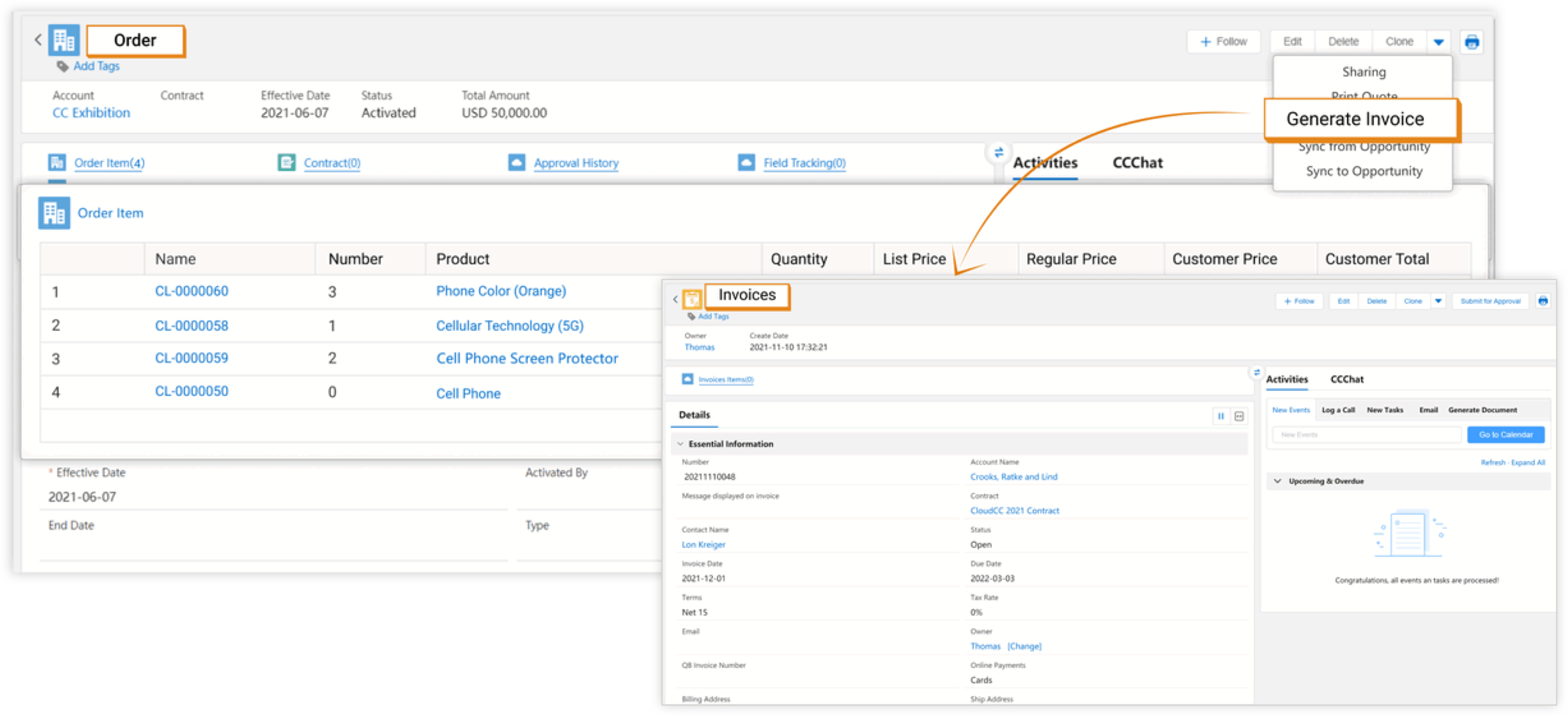 Pay Online from Invoice, Pay by 4 Ways
Send invoice to customer via email and pay directly online. Multiple payment methods are supported, including PayPal, Visa, WeChat Pay and Alipay.
Integrate with QuickBooks, Sync Transactions
CloudCC Sales Cloud integrates QuickBooks . You can use QuickBooks features to sync data to Accounts, Orders, Invoices, and Payments modules and track payment status.