What Is Lead Management?
Lead management refers to a systematized process in which leads are captured, analyzed, reviewed and converted into new opportunities. Optimizing the prospect base from finding leads to closing the deal is critical to successful sales. With CloudCC Sales Cloud, full-featured lead management can help you track leads, nurture leads, and convert leads into contacts and create corresponding accounts, opportunities, even tasks to broaden your channels.
Generate Leads from Web Forms
CloudCC helps you to create forms with templates, captures lead information with them and syncs them to the CRM system, so you won't miss any lead.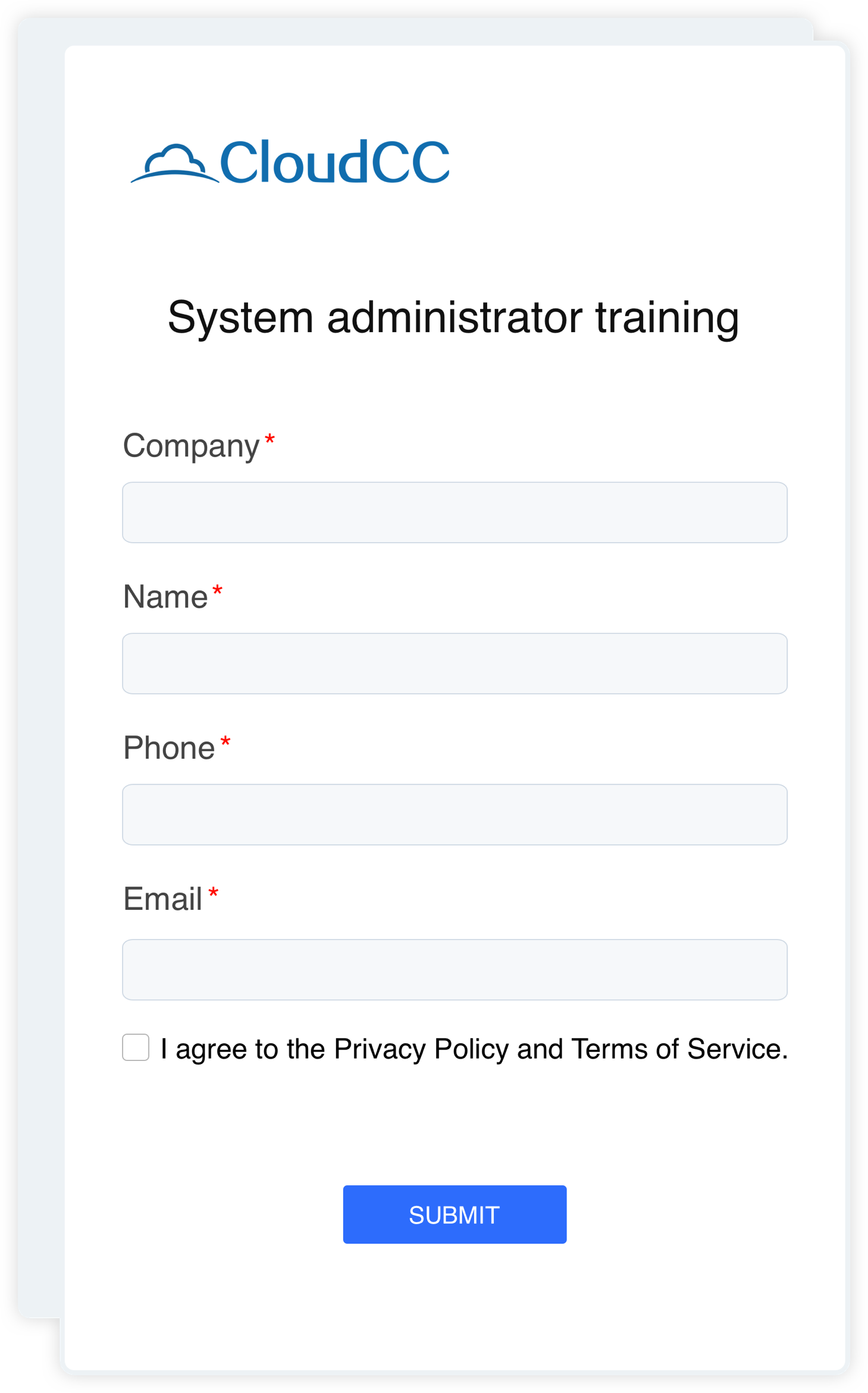 Scan Business Cards
Scan business cards with CloudCC and quickly create them as contacts or leads in the system, reducing tedious manual input.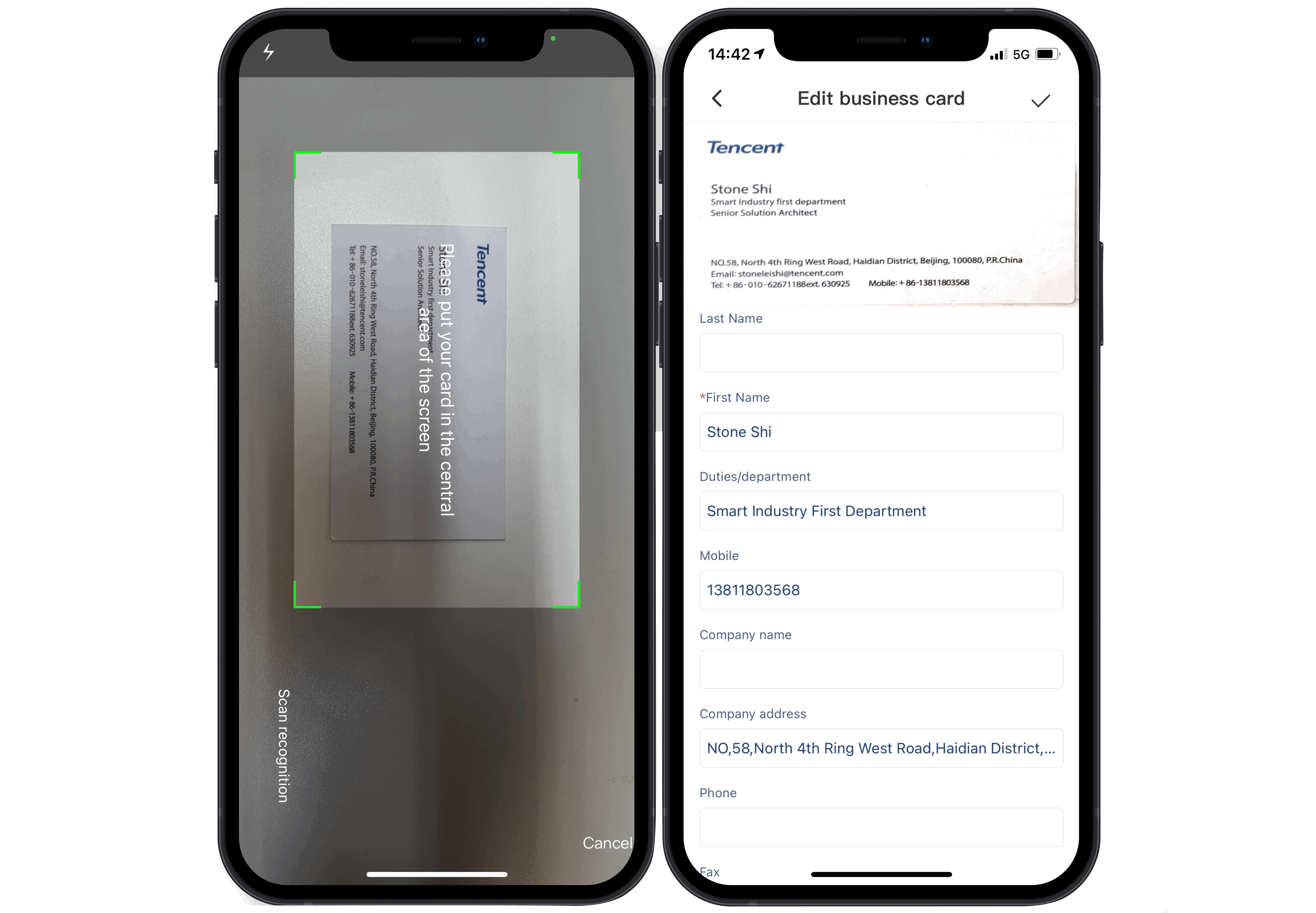 Create Leads via Live Chat
Any visitor who visits your website is highly likely to become a loyal customer. CloudCC can automatically record new visitors to your website in the system and convert them into leads.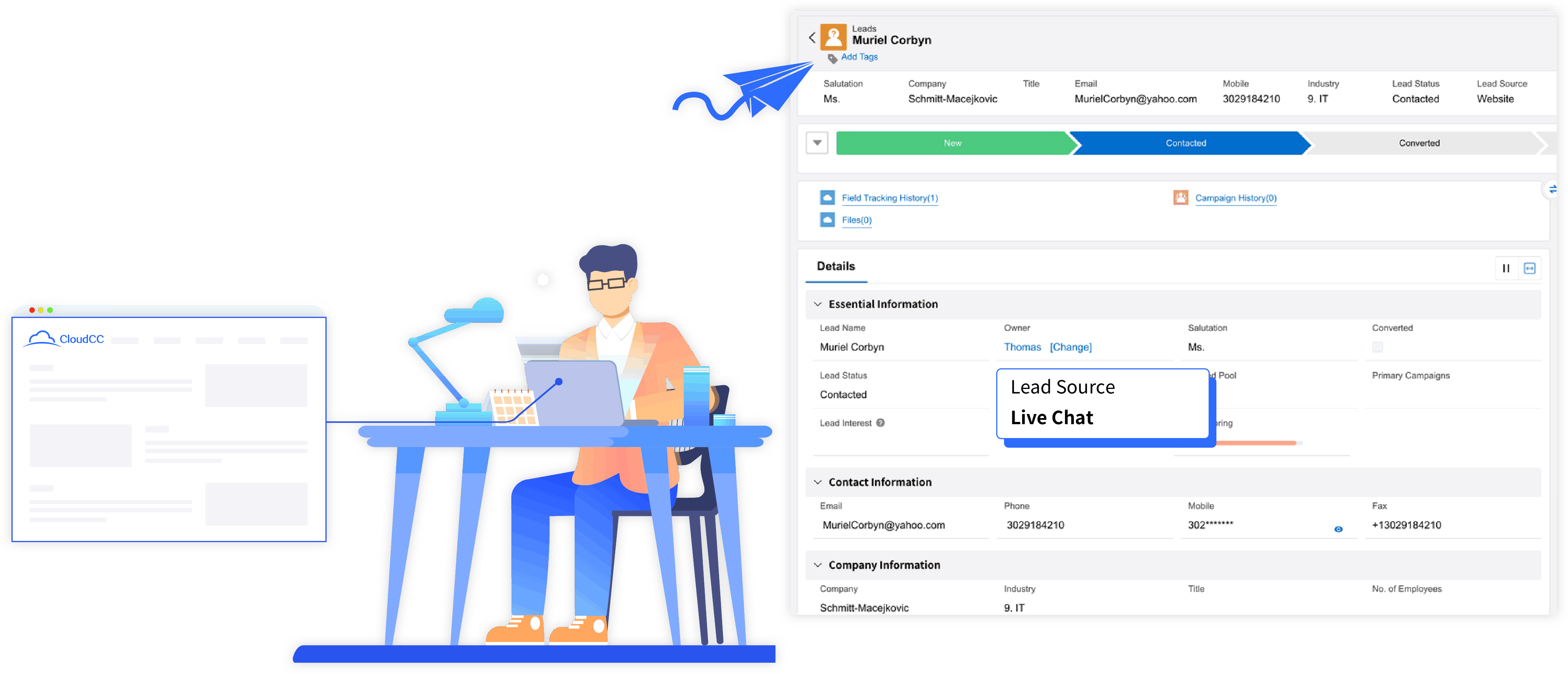 Capture Leads via Social Media
Post on social platforms like Twitter, LinkedIn, and Facebook, connect the people who matter most, save monitoring time, prioritize your social interactions and cultivate more accounts. CloudCC helps you to analyze social performances.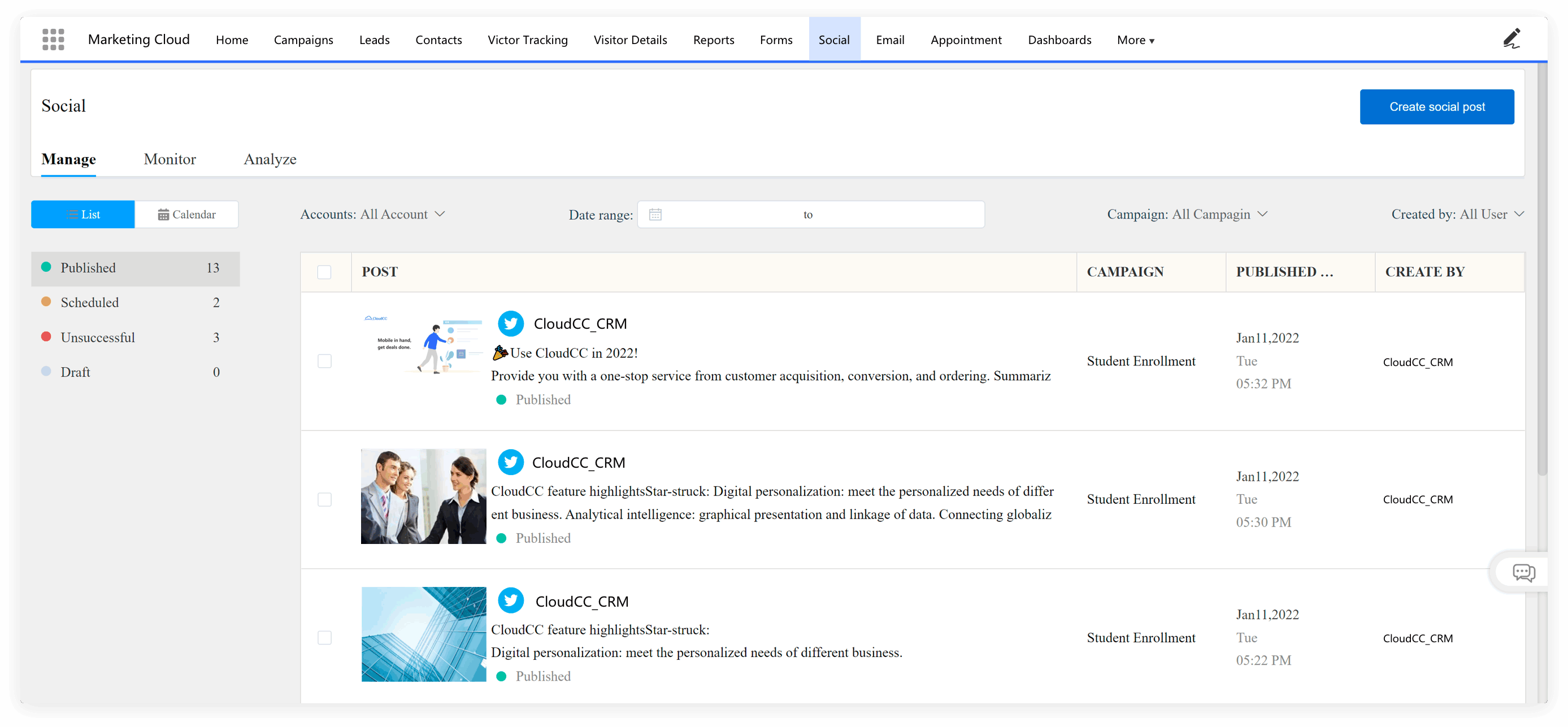 Obtain Leads via Events
Scan QR code to check-in at events and fill out forms, and the attendee information will directly turn into leads into the system, helping you to improve the conversion rate of offline activities.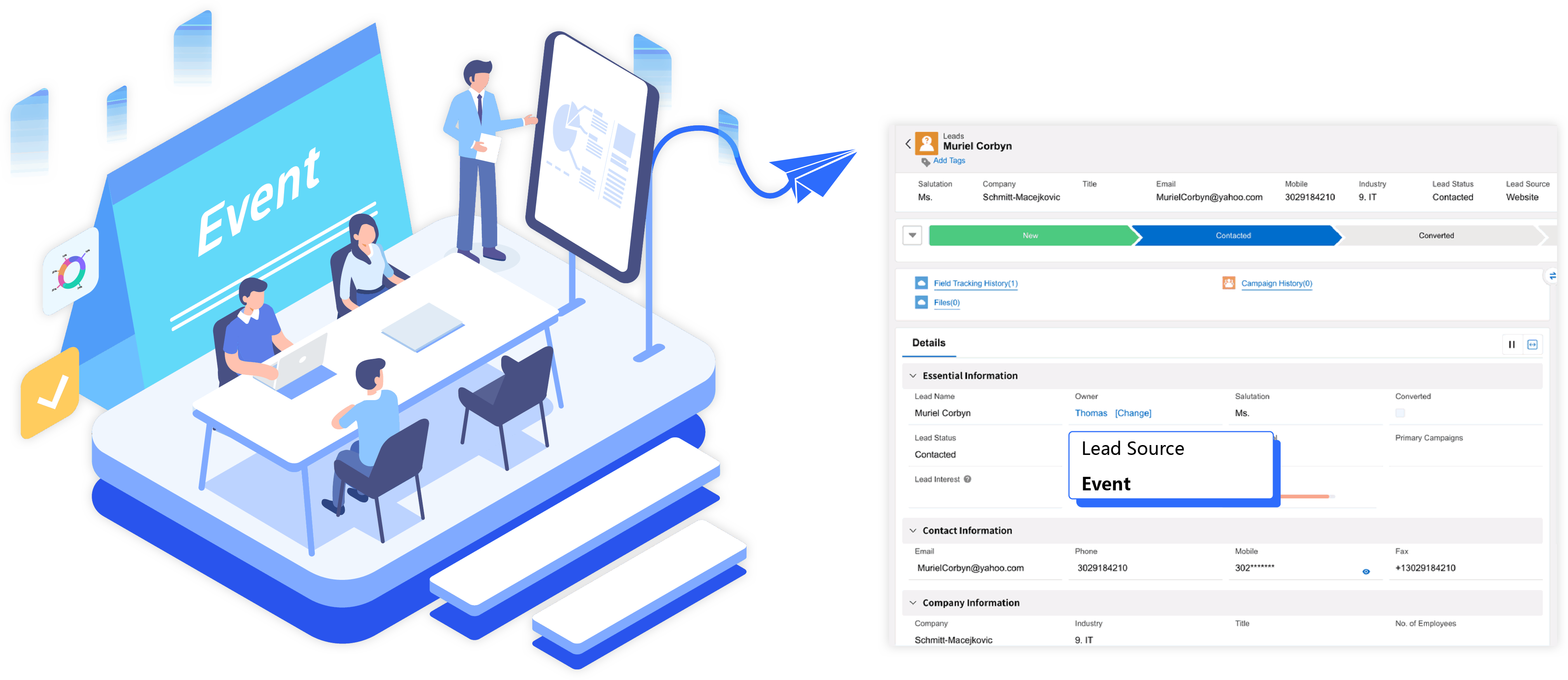 Let Leads Circulate in the Lead Pool
Lead Pool stimulates the potential of your team and increases the conversion rate of leads. Placing leads into the pool, administrators can manually assign to users, and sales staff can also pick and collect. The system will recycle leads without follow-up for a long time.

Auto-assign Leads, Optimize Follow-ups
Quickly create quotes and sync quote details within the system, including product lists, price, and discount. Quote information can be synchronized to opportunities in real time. For complex quotation functions, please refer to CPQ module.

Grow Your Business with Group Email
Attract more leads through email marketing. Organize attractive activities on time, send targeted emails to facilitate leads conversion.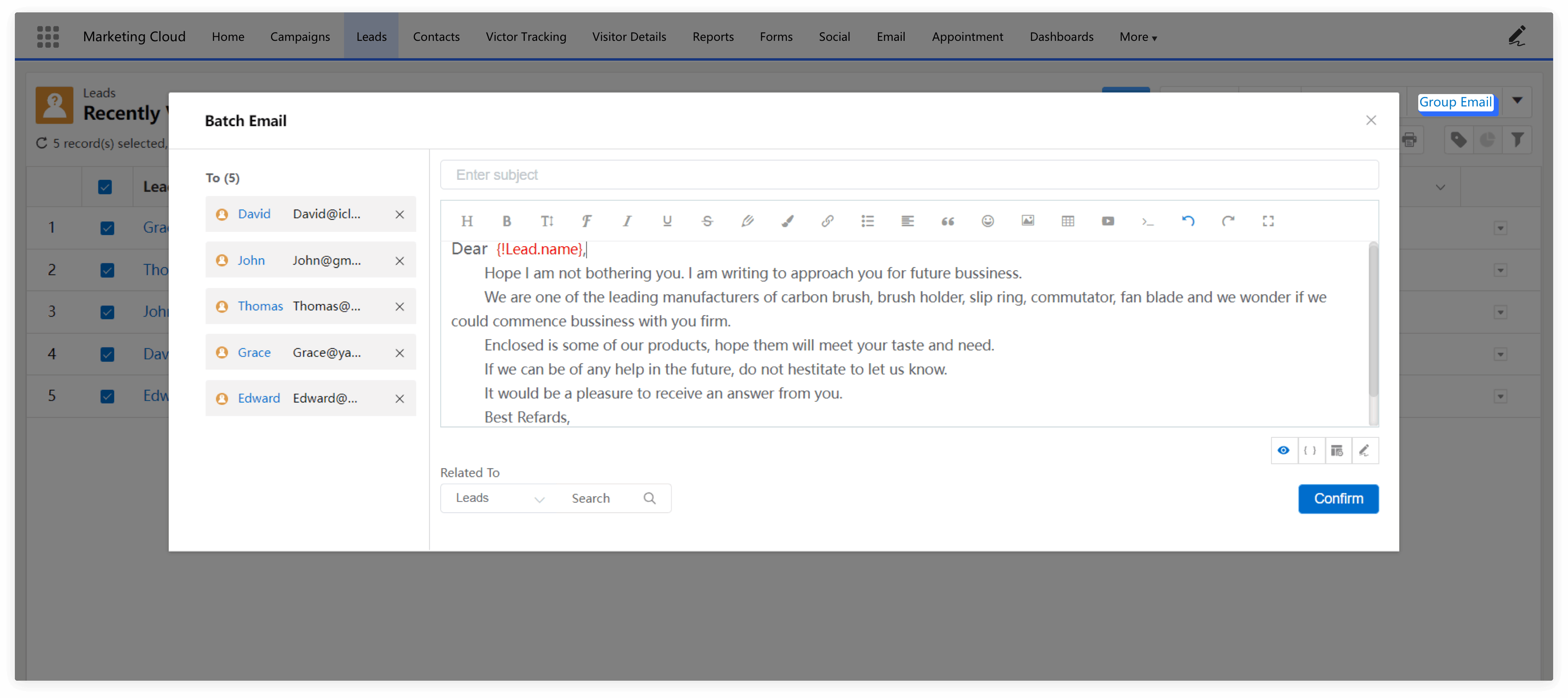 Group SMS
Send SMS with templates to your leads, and publish pertinent notice of new products and activities to attract your leads to clinch a deal.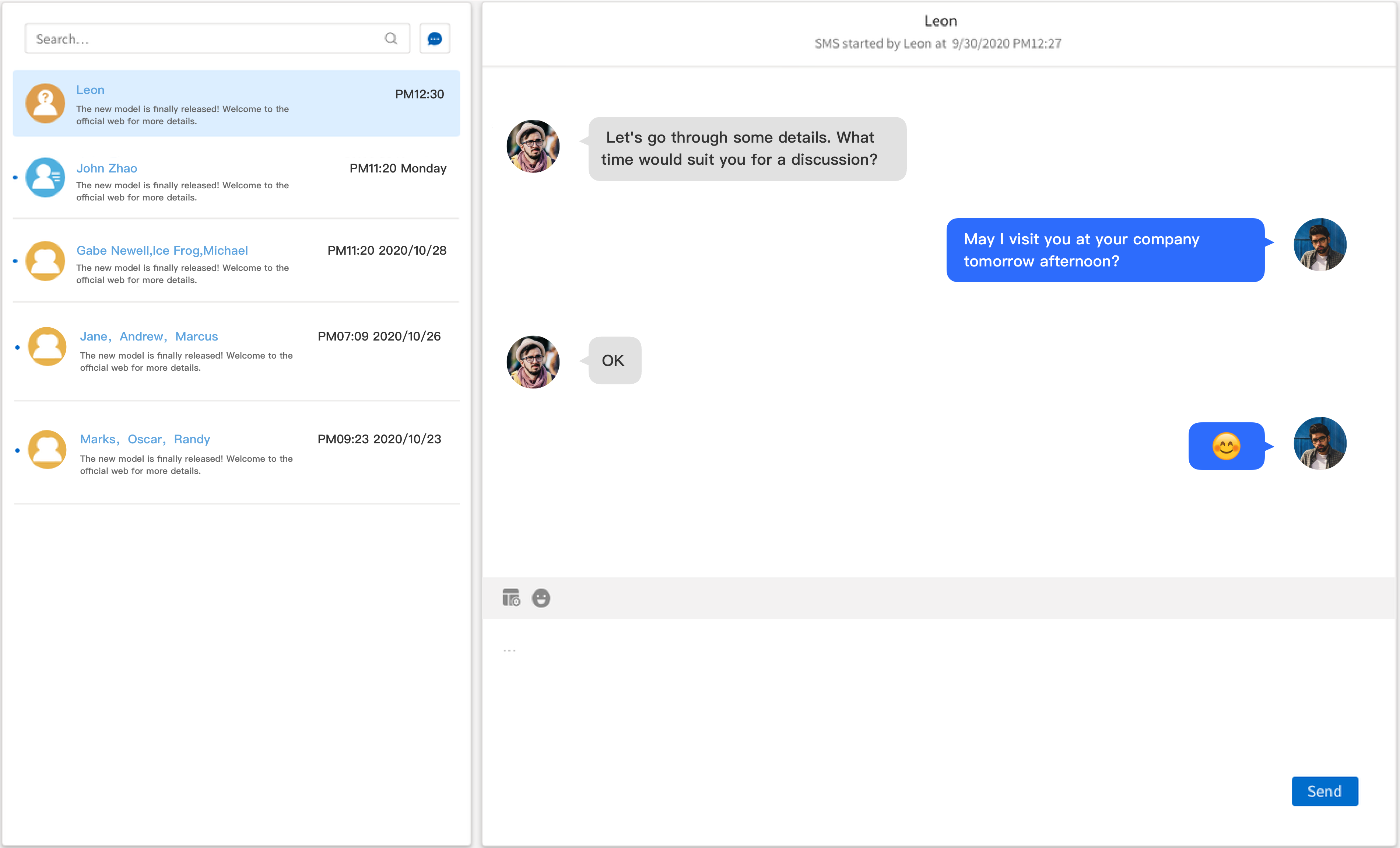 Social Media
Social media accounts such as LinkedIn, Twitter, and Facebook can be connected to CloudCC, for creating and publishing social posts related to any campaign at any time. CloudCC tracks social media interactions and helps you to develop the contacts you focus most on.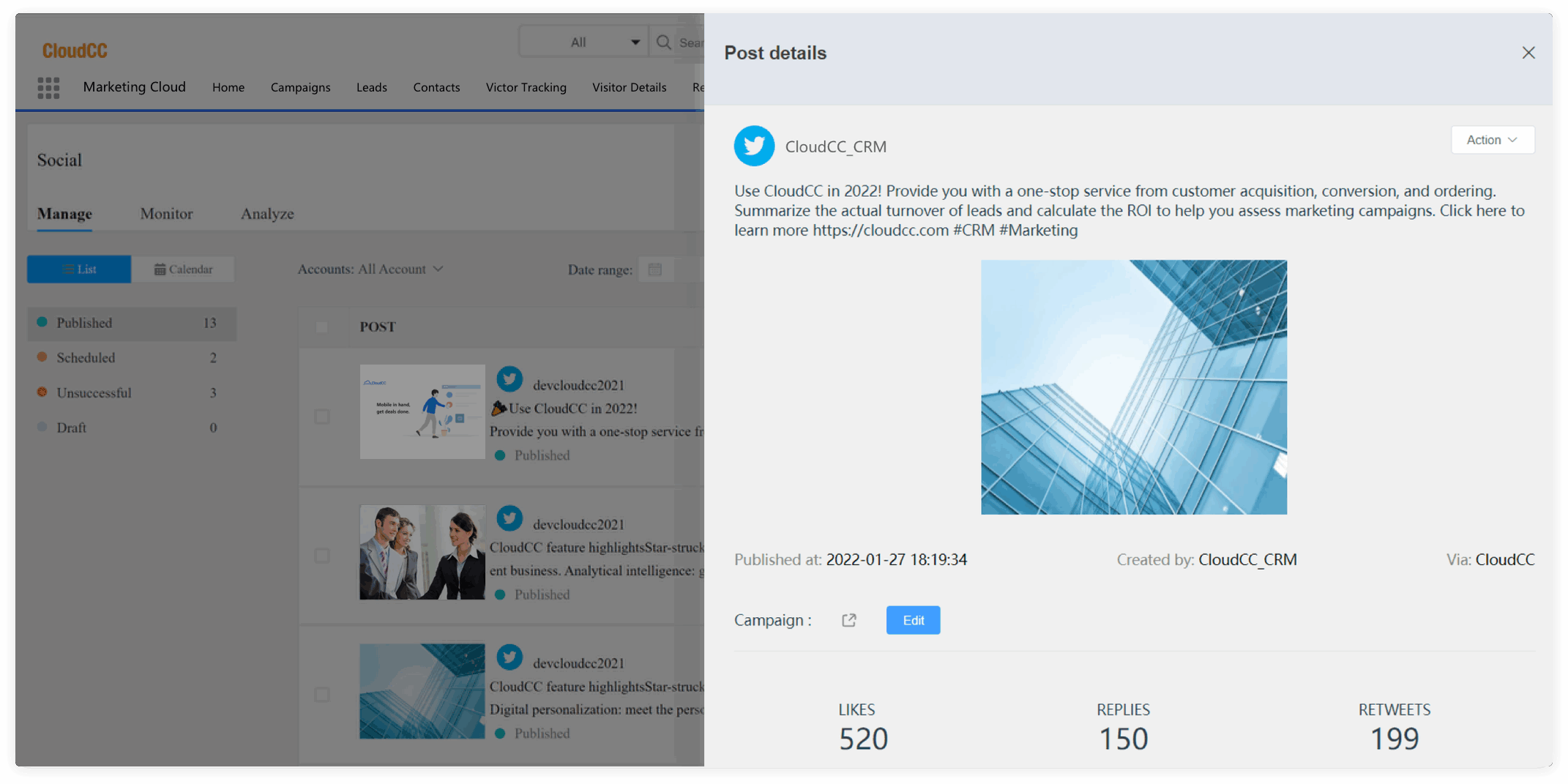 Appointment Scheduling
Automated schedule management makes it easier and more convenient to schedule appointments, reducing repeated emailing for confirmation and ensuring reasonable arrangements.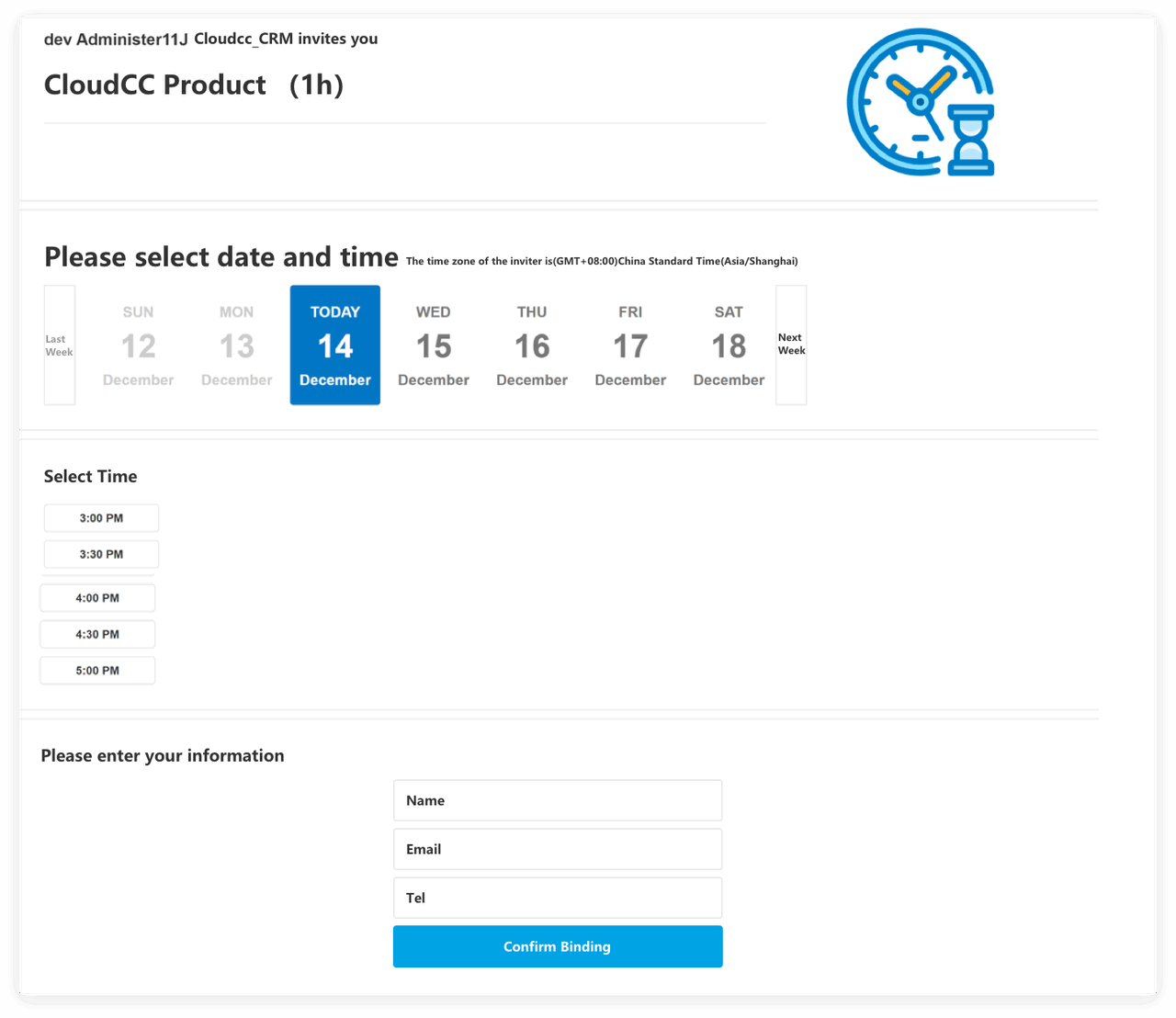 Leads Conversion is Easy as 1, 2, 3
Convert leads to accounts and contacts with one click. Create opportunities and record follow-up tasks instantly.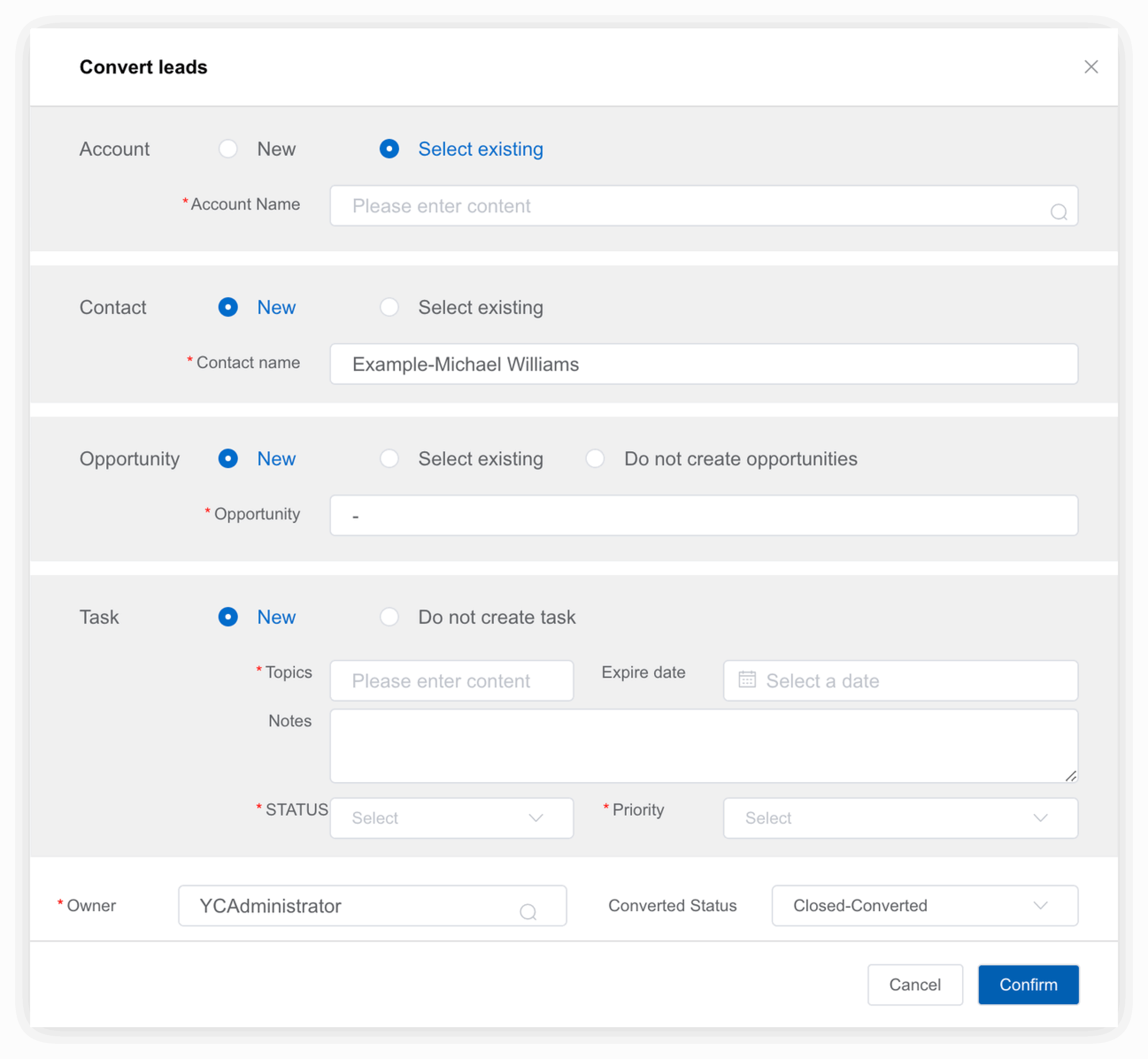 Analytics
Use CloudCC BI's powerful data analysis tool to measure the quality of your leads, calculate lead conversion rates of different sources, evaluate the conversion capabilities of employees, and etc.
Please see more in CloudCC BI Analysis>>>