Back to the list
6 Best Faculty Management Systems for Higher Education
September 17, 2019
There are many faculty management systems on the market today offering different packages and solutions, however, in order to get the best results, you need to use the best faculty management system.
6 tips on how to choose a right faculty management system
Choosing the best faculty management system for your institution is a delicate task, one that should be done with a good knowledge of what you need to look out for. We isolated 6 key features you need to consider before making a decision on what faculty management system to adopt for your institution.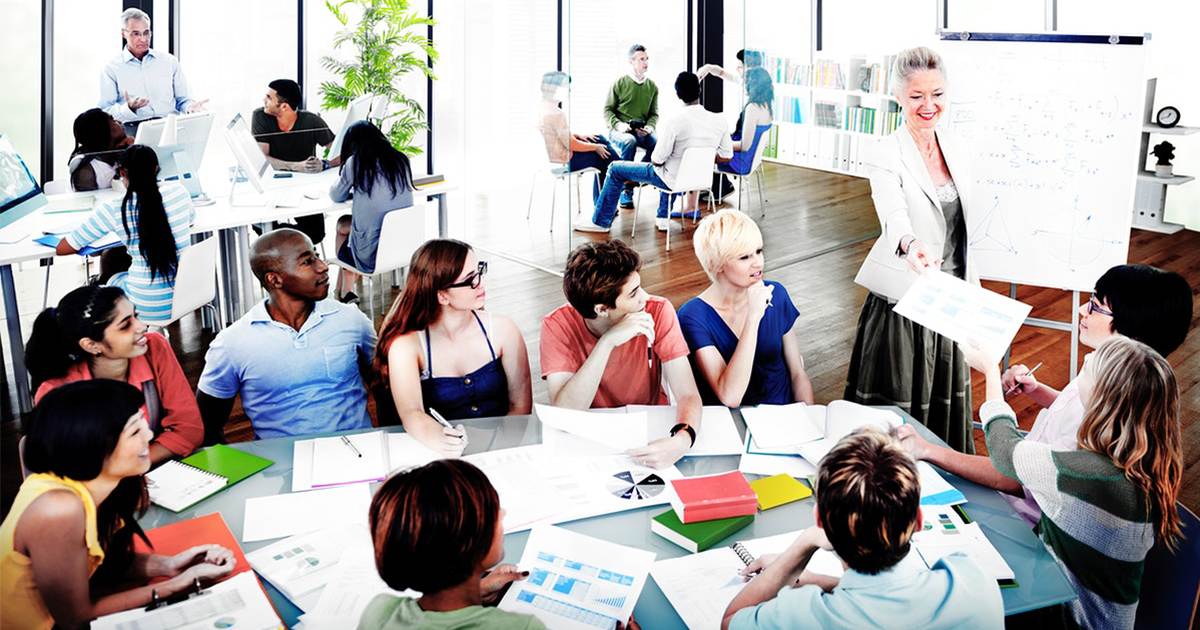 1. Process Automation.
Faculty management systems are meant to automate the college operation processes and increase efficiency fully. It can help reduce unnecessary manual work in various aspects operations and activities of the faculty life cycle within an institution such as e-recruitment, faculty evaluation, course management, attendance and leave management, payroll management and more.
2. Connectivity.
Information is the driving force behind any task, process or work to be done in a faculty. It is, therefore, logical to examine the connectivity of your prospective faculty managements systems. You should go for faculty management systems that effortlessly and seamlessly communicate with other systems in real-time. Just this one feature is sure to optimize efficiency.
3. Ease of customization
Flexibility is a feature that should not be overlooked. Different people have different needs, in the same sense, different faculties also have different specifications and unique needs as well. Your choice of the faculty management system should be flexible enough to customize in order to suit your needs. Customization must be simple and straight forward, requiring no additional tools in order to customize new processes and optimize old ones.
4. Ease of innovation.
Once in a while, you may need to develop a new process unique to your faculty. You should be able to add new processes without having to be well versed in coding. As long as you can click and drag, you should be able to develop new processes. This will save costs in the future. Whenever you need a new process developed, you wouldn't need to seek the services of a programmer.
5. Information security
Information remains the most important part of any faculty management system. The security of this information is a very serious concern. You should go for a faculty management software that has a very secure database, one that can be assessed with ease by authorized users, but impossible to assess for non-authorized users.
6. Coordination efficiency
The essence of adopting a faculty management system is to coordinate the affairs of the faculty more efficiently. Since this is the main reason, your question should be; "how efficiently would this system coordinate my affairs?" the answer you get should then shape your final decision.
6 Best Faculty Management Systems
Here are 6 best faculty management systems for your reference. Most of them can meet the 6 key features you need to consider as above. You can select one according to your needs.
1. CloudCC
CloudCC is one of the best faculty management systems for higher education. It helps college and universities enhance the efficiency of full faculty management lifecycle. Its comprehensive faculty management system includes e-recruitment management, course management, contract& payroll management, faculty evaluation management and faculty communication tools.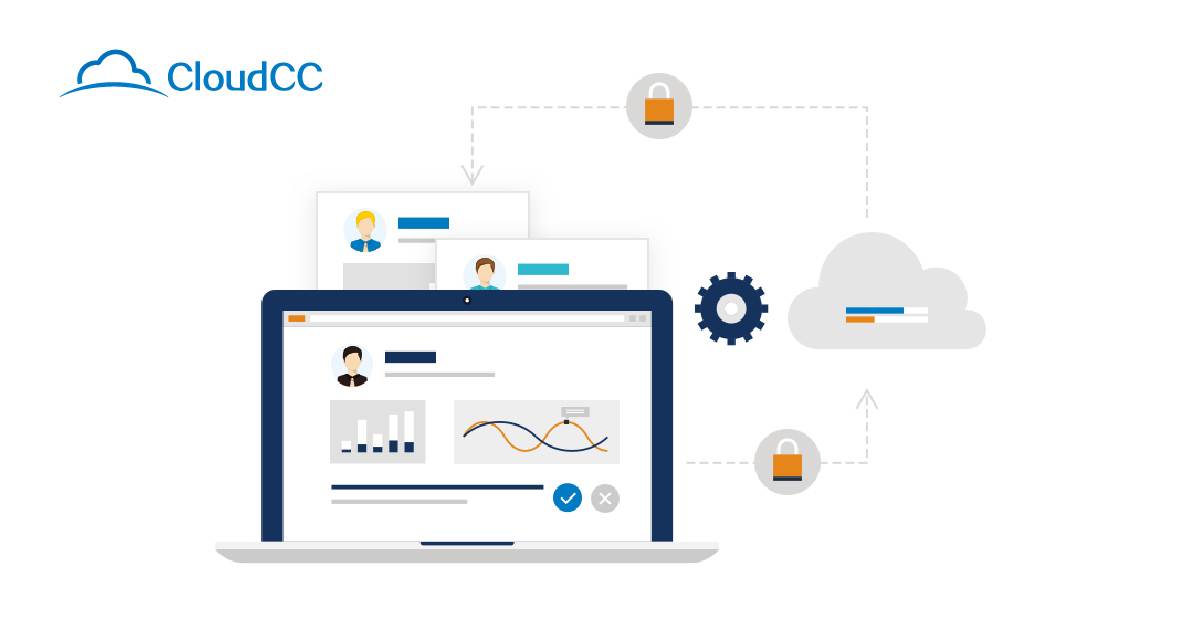 Key Features
E-Recruitment Management
CloudCC enables you to manage your recruitment process digitally and effectively, which saves you from tedious and repeated manual work. It helps you select the right job applicants smartly and schedule an interview easily. What's more, you can create a faculty account for an approved applicant in one simple click.
Course Management
CloudCC helps the college assign the right instructors to the right sections of courses base on the faculty qualification and workload information. This can not only make the course management more effective, but also boost your faculty performance and result in better students' achievements.
Contract & Payroll Management
CloudCC allows processing the faculty contracts easily and keep track of the payment to instructors. The instructor can sign the contract online with colleges, which saves lots of time and paperwork. And it enables you to create records to keep track of every contract from balance to expiry date of the payment. The payment amount will be automatically summed up, making your audit work much easier.
Faculty Evaluation Management
The faculty evaluation can be easily done online. Supervisors can write evaluations to their subordinates online and the result will be automatically displayed in the faculty's profile. The admin team can use the survey templates and generate a link to conduct the survey among students. The faculty's overall points will be automatically calculated and stored in the faculty data base.
>Faculty Communication
CloudCC offers flexible and secure communication tools to faculties. For some specific subject, it can only allow certain authorized faculties to join the communication. For announcement and other public news, the posting board allows faculties to share posts, links, and files in public or certain groups.
Want to try it now? Click here to get a free trial.
2. Creatrix Campus
Creatrix campus is a faculty management system built with features that are designed to help colleges and higher institutions to better synchronize their core processes with technology. Creatrix campus helps the administrators of a faculty to plan, implement, manage, and maintain their infrastructure.
Key Features
Faculty Workload Management
Faculty Development Program for Higher education
Student Advising for Higher Education
Dashboard for Faculty Management
3. Desktera
Desktera LMS solution has offered an effective faculty management system for higher education. This faculty management software helps colleges and institutes manage the faculty effectively by faculty information management, and convenient communication tool between faculty and students and flexible faculty management reports.
Key Features
It manages faculty information comprehensively and can identify faculty suitability based on faculty qualifications and course requirement.
It includes a career portal that ensures the faculty is never short-handed.
Administrators can assess feedbacks from students, ensuring future participation.
Research information system.
Faculty scheduling maintains comprehensive workload details for each term.
4. Fiscot
Fiscot's faculty management system was created to help colleges search and find the right professionals for vacancies in no time. It helps manage the biographical information of each instructor across campuses and departments. It has a searchable module that allows users to find instructors by filters such as education level, skills, course history as well as salary history.
Key Features
It provides a 360-degree view of instructors with complete instructor information including a brief profile, educational credentials, course history and qualifications, etc.
Administrators and chairs can find a suitable instructor by searching a particular skill.
It has an automated system for course and faculty evaluation management.
5. Mastersoft
With this faculty management system, you can reduce hassle by streamlining procedures and managing every aspect of the faculty life cycle with very little effort. Mastersoft's Robust Faculty management system is integrated with other systems and modules to enable easier data flow.
Key Features
Automated operations help reduce unnecessary manual work.
Precise reports and dashboards help administrators analyze the faculty data and monitor their performance easily.
It provides a complete HRMS including E-recruitment system, faculty attendance & leave management system, faculty service book and payroll management system.
6. EduSys
EduSys is another popular faculty management system that helps the college and university manage faculty information easily and boost staff performance. It not only stores faculty data but also helps handle any faculty related tasks. It also offer notification tools for administration to keep faculty updated with latest news.
Key Features
It enables to generate faculty reports to monitor the workforce and staff
It integrates with payroll and attendance management system.
It is cloud-based and easy to access anywhere and anytime.
Conclusion
With the tips and the recommended faculty management software above, you will be able to find and adopt the perfect faculty management system for your institution. Keep in mind that there is no hard-fast rule when it comes to switching from manual to digital. The best thing to do is to find the right faculty management software with all the tools you need for your own tasks and situations.
---
Related Articles