Back to the list
8 Best CRM Platforms for Every Business
August 7, 2019
Today's business isn't just about pushing wares to potential buyers. It also involves the customer relation management to improving the selling process. Thus you need a CRM platform to monitor your marketing and selling process, the performance of the sales team, and existing market conditions.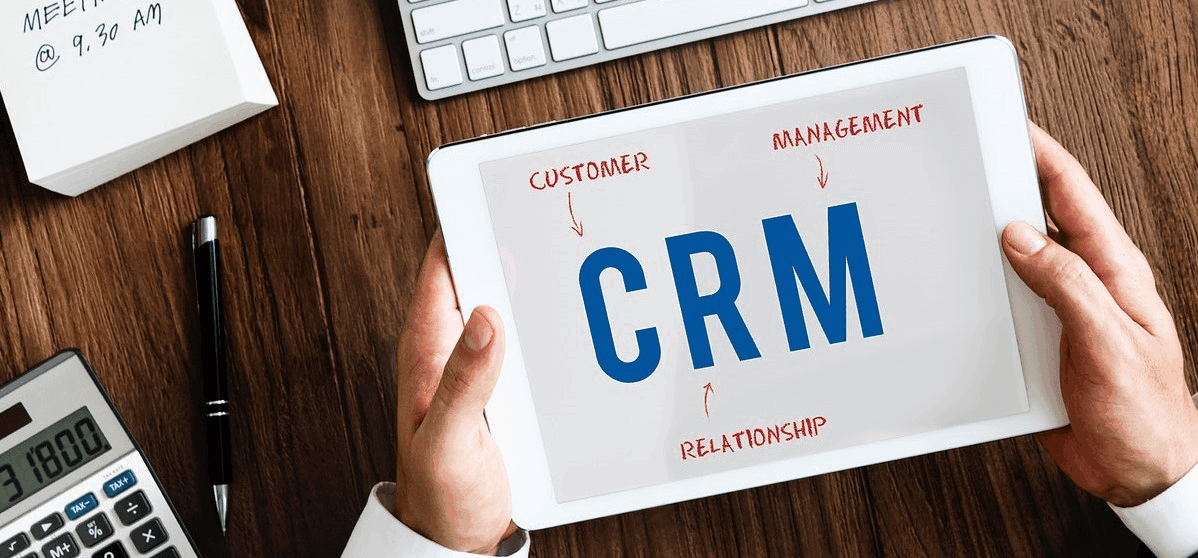 To derive the full benefits of using CRM, it's paramount to choose the best CRM platform that seamlessly fits your business structure. So what is the best CRM platform? The best CRM platform should afford your business flexibility, enable you to automate workflow , and interconnect your sales, marketing or service teams.
Best 8 CRM Platforms 
To save you the hustle, here are 8 best CRM platforms for every business from small to large business for your references:
1. Salesforce CRM
Another best CRM platform on the market is Salesforce. It is a multi-tenant CRM platform for every business that allows you to manage customer information on an intuitive dashboard. This feature-rich platform also allows you to integrate third party add on for a speedy, and precise execution of sales' tracking activities.
Pros
- Have lots of powerful features and allows you to add or remove the features
- Compatible with third party applications
- The software is scalable and customizable
- Intuitive dashboard for easy management
- Demos to test out the software before investing

Cons
- The many features, which may not be needed by small businesses, pushes the prices of the different levels up
- Have to take a lot of time to learn how to use all the features
- Response to customer service is slow

| For Sales Cloud Pricing only | |
| --- | --- |
| Professional | $75/user/month |
| Enterprise | $150/user/month (All the plans are billed annually) For Marketing Cloud, you need to buy extra plans. |
2. HubSpot CRM
HubSpot is another best CRM platform that designed for starter and mid-market companies looking for a basic, yet effective CRM platform that enhances their workflow.
Pros
- Compatible with popular shopping and marketing tools
- It has a free basic CRM plan thus it is ideal for company operating on a constrained budget
- One dashboard to run most of your data from email marketing campaigns to deals tracking

Cons
- Very pricy; and the more contacts you have, the more cost it takes for the HubSpot Marketing Hub Plan.
- Not ideal for fast expanding or large organizations for some feature limitations, such as some of their sales or team processes can't be customized in HubSpot CRM.
- Paid technical support, such as $750 USD for Professional Marketing On-boarding.

| For Sales Hub Plan Only | |
| --- | --- |
| Starter | $50 per month |
| Professional | $400 per month |
| Enterprise | $1,200 per month |
For Marketing or Service Hub Plan, you need to buy separately or the Growth Suite starting from $150 per month.
3. CloudCC CRM
CloudCC is one of the most popular CRM platforms in the market. It offers cloud-based customer management service with highly competitive pricing and powerful features for any size of business.
Its key features include marketing and sales automation, campaign and lead tracking, contact and pipeline management, which help users to get deep insight of their business, improve customer communication and enhance its business efficiency and productivity.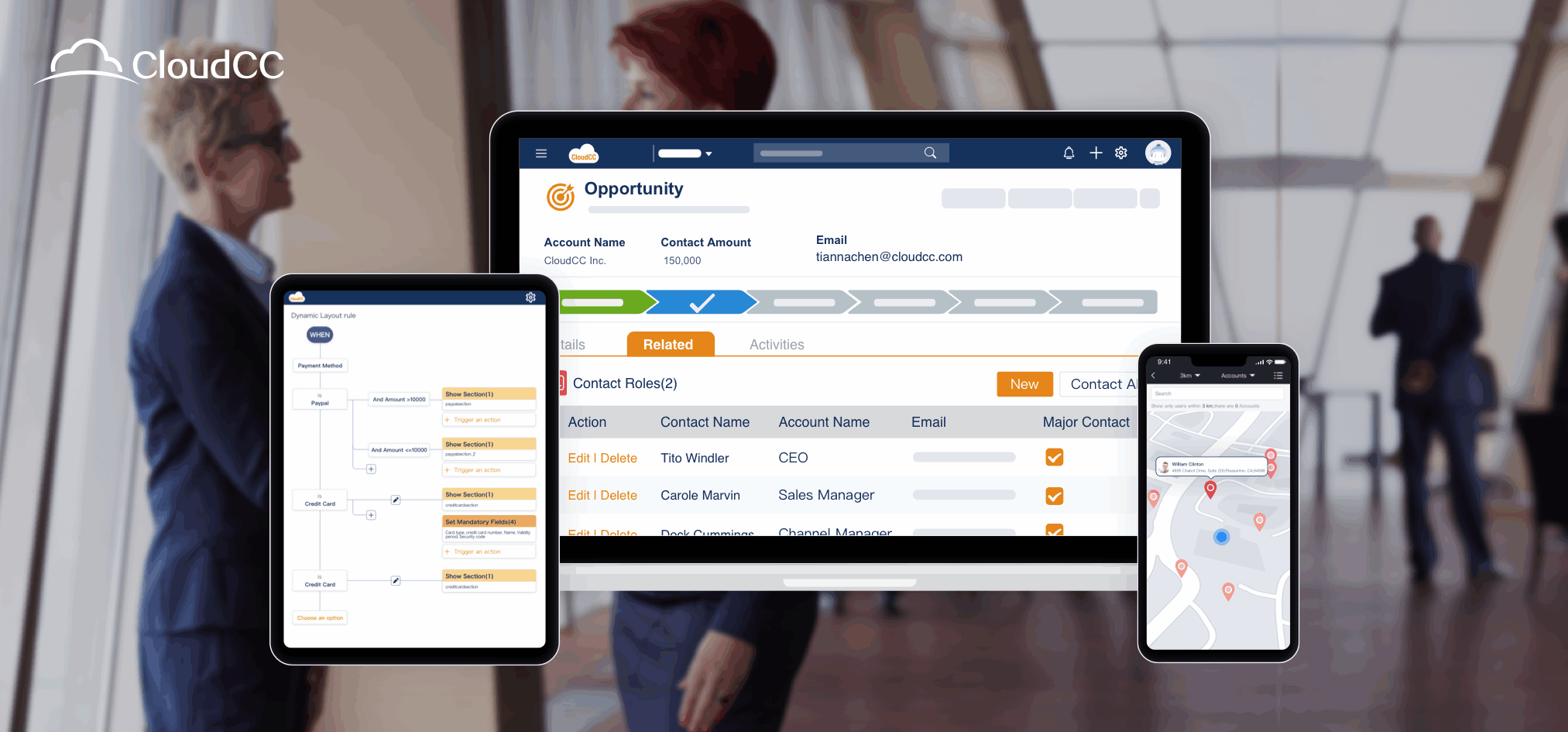 Pros
Free and Easy To Start
- Offers a free plan for 3 users with most of CloudCC CRM features. For the paid plan, it also offers a 30-day free trial for users to try its total features.
- Very intuitive interface and easy to use
Affordable and Scalable
- The price is very reasonable and competitive for small or large-size business.
- It's scalable to support your business fast growth with very affordable price.
Powerful Marketing and Sales Management Tools
- Track your Campaign Channels and report the campaign ROI to ensure your campaign effectiveness
- Rules-Based Leading Scoring enables your sales team to manage their leads more effectively.
- Sales funnel allows you to review your opportunities at different stages and probability. - Set your own workflow to trigger your sales actions automatically such as assigning tasks, updating fields, and sending email messages.
Feature-Rich Mobile CRM App
- Apart from the web-based service, the CloudCC mobile app allows users to access all the data and manage the sales and marketing activities anywhere, anytime from any android, iPhone or iPad device.
- Team Collaboration. Quickly sharing leads, contacts, accounts, opportunities and having group live chats with text, images, files and links.

Highly Customizable
- Set the CloudCC CRM system with your personal preference such as interface layout, search forms, email template and dashboard settings, etc.
- Custom the components simply by dragging and dropping for your needs
- Even allow to custom triggers, pages and sites through code development
Cons
- It may be more compatible if it integrates with more third-party systems.
Pricing
It offers a 3-user free plan and 3 affordable paid packages:
| | |
| --- | --- |
| Professional | $6/month/user |
| Enterprise | $19 /month/user |
| Unlimited | $79/month/ user |
Want to start your free trail? Click here to get start now.
4. Zoho CRM
Zoho is one of the best CRM platforms with capability to simplify all sales related processes into a single bundle. It's compatible with a range of applications that your sale's team need for an effective marketing campaign.
Pros
- Compatible with a rage of third party applications
- Shareable so that your team can work as a team as a team even when in diverse location
- Easy to customize to suit your business needs
- Excels in top-down customer support
Cons
- May not be able to handle data for very large organizations
Pricing
Offers four subscription packages in addition to the 15-day free trial
| | |
| --- | --- |
| Starter | $8/month/user |
| Standard | $12/month/user |
| Professional | $20/month/user |
| Enterprise | $35 /month/user |
| Ultimate edition | $100/month/ user |
(Billed annually, and available only in yearly subscription)
5. Pipedrive CRM
Pipedrive is one of the top CRM platforms that are easy to set up, feed data and extract sales reports. It is ideal for businesses that won't demand for an overhaul of the marketing or sales department structure. The software is automated to track emails , progress reports so that, as a business leader, you can download them whenever you need to.
Pros
- It's easy to set up with simple login and run processes
- Ideal for small organizations that don't have financial muscle to retrain their marketing team
- Fairly affordable 
- It can accolade in excess of 100 applications from third parties so that you can always have what works for your entity
- It's easily scalable to accommodate increasing sales data as your organization grows
Cons
- Too simple to handle more complicated business
- No free plan but only 14 days free trial
Pricing
Offers four subscription packages in addition to the 15-day free trial
| | |
| --- | --- |
| Essential | $12.5/user/month |
| Advanced | $24.90/user/month |
| Professional | $49.90/user/month |
6. Keap CRM
The Keap CRM is another popular CRM platform for businesses that are just taking off. It is equipped with customizable campaigns to automate any of your sales or marketing process. It is designed to support third party tools for other aspects of your business. And its versatility gives you an all-round update of the happenings of your business regardless of the department or the location.
Pros
- Concise notifications forgetting started easily
- Useful tag features for effective contact management
- Fuses multimedia marketing management with payment processing
Cons
- May not be ideal for large enterprises
- The user interface was not so user-friendly, which needs too many clicks with multiple screens.
Pricing
| | |
| --- | --- |
| Grow | $79/ month |
| Pro | $149 per month |
| Infusionsoft | $199 per month |
| Extra fee | new user coaching starts at $199 or $499 |
It offers 50% off for the first three months.
7. Insightly CRM
Insightly is one of the best CRM platforms that target at small and mid-sized businesses. It comes with vital CRM tools such as email templates , record linking, workflow automation, and advanced reporting to ease product selling processes in your business.
Pros
- Flexible
- Scalable thus ideal for a growing business
- Easy to track sales milestones 
- Can be integrated with third party applications
Cons
- Poor project management for the lead and contact data in separate tabs
- Can't send HTML emails
- Customer service is not so good.
Pricing
Offers a 2-user free plan and three paid packages:
Plus package at $20/month
Professional at $49/month
Enterprise at $99/month
Offers a 2-user free plan and three paid packages:
Plus package at $20/month
Plus package at $20/month
Professional at $49/month
Enterprise at $99/month
8. Freshsales CRM
Freshsales is one of the top CRM platforms that are suitable for small and medium business to manage and nurture their leads. Through the Freshsales dashboard, you can easily keep track of leads generated and thus take appropriate marketing action.
Pros
- Easy to set up sales campaigns and workflows
- Intuitive lead-to-conversion layout
- Light thus ideal for businesses operating with a small budget
Cons
- The trader lead score is sometimes inaccurate
- Not ideal for large organizations
Pricing
Sprout : Free
| | |
| --- | --- |
| Blossom | $19/user/month |
| GARDEN | $35/user/month |
| ESTATE | $65/user/month |
| FOREST | $99/user/month |
*All the data about the companies mentioned in this article are referred from related websites as of July, 2019. Information and features are subjects to change. To report corrections, please contact us.
Conclusion
As your sales growing, you will need a scalable CRM platform to manage customer information and upgrade your business management level by marketing and sales automation. Choosing the best CRM platform such as CloudCC CRM keeps you in a good stead to manage the sales, customer information, and keep track of your business expenses. In a word, the best CRM platform helps your company become a more coveted and customer centric one with an ever soaring sales' portfolio.
Related Articles:
What is CRM Software and How Does It Work?
Top 5 CRM Software to You Should Consider in 2019