Back to the list
Best Client Management App List for 2019
December 10, 2019
To manage the relationships you have built over time as the company progresses is a must-have. There are tons of things that go behind the curtain before a prospect becomes a customer. Hence, you would not want to play some hide and seek games with such efforts or losing your loyal customers. Then, the client management app can help you achieve the goal systematically, and there are pockets of such best client management app. Here goes the list for 2019: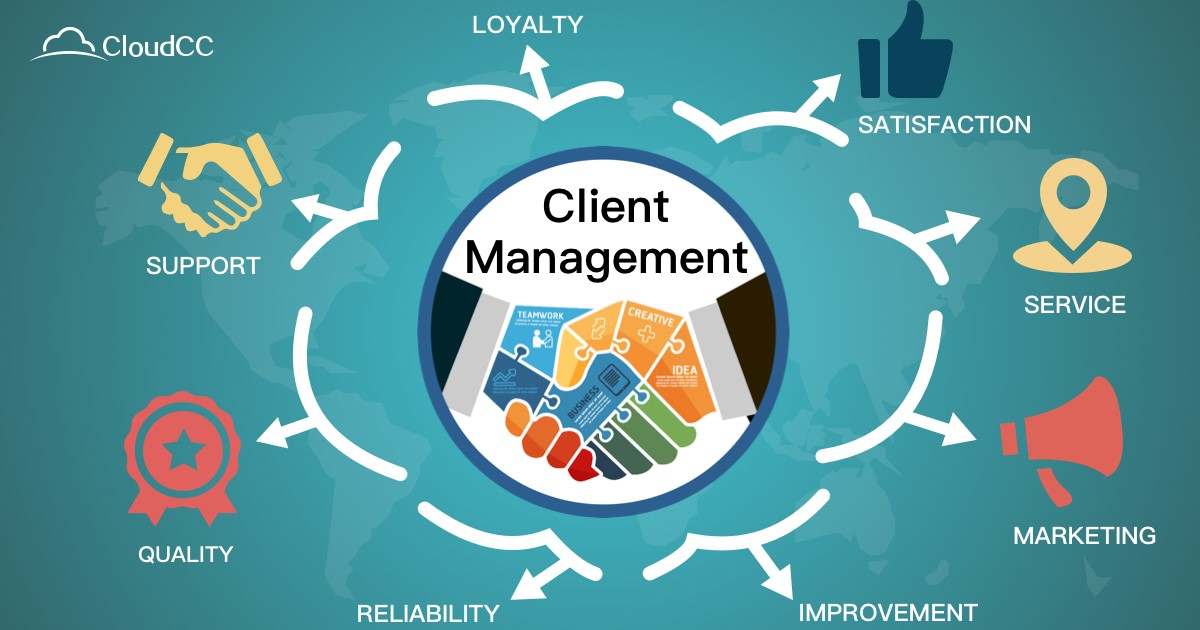 1. Zoho
Zoho takes pride in transforming your business with the world's favorite customer relationship management software. It is one of the best client management system options loaded with several features to engage and convert potential leads. Irrespective of the form you are using, the Zoho client management app can help in capturing leads and handles every task with expertise. With some features such as lead prediction and real-time visitor alerts, the Zoho app helps the sales team is spending more time with a more qualified lead as against wasting valuable time with wrong people. Zoho offers a lot of features but the depth of their functionality proves limited as your demands increase.
2. CloudCC 
CloudCC is the most comprehensive CRM app you can find on the market today as it helps you in managing all your data without hassles. Even if you are out of office, the CloudCC client management mobile app can help in keeping your business at the peak. You can be sure of staying on top of your game without fears. Guess what? It is the best client management software for realtors or other fields and some of the valuable features of CloudCC best client management app are discussed under the following headings. Let's go through them:
● Sales: It allows you to find and manage leads smarter by setting up potential client's names, email addresses, phone numbers and other relevant information to your business, qualifying & converting leads, tagging your clients, and following up sales activities. CloudCC app helps to manage activities effectively while converting your mobile into a personal sales assistant for ease of running your business.
● Service: CloudCC enables you to collect, form, and process tickets by easily connecting with your customers over their multichannel of preference. It helps to define various service level targets and set service level agreement (SLA) and operational-level agreement (OLA) policies to deliver exceptional service. When customers encounter issues, CloudCC service portal provides seamless end-to-end customer service or quick self-service. It comes to optimize client experience effectively in less time.
● Marketing: CloudCC app is one of the best client management system options as it helps you to conduct different marketing strategies like a professional. It can automate personalized marketing journeys for different client segments.
● Workflow & Team Collaboration: CloudCC prevents you from wasting valuable time in manually sending emails to leads, creating follow-up activities, handling the approval process, and much more. It also makes it efficient to complete tasks related to clients by collaborating with project teammates, sharing updates, organizing files, and working with feeds and posts.
All these make CloudCC become the best software for client management today. Get a free trial chance NOW>>
3. Insightly
Insightly is another client management app renowned for its ease of use coupled with project and client management features that can be adapted by any organization. Insightly let you track, manage, and segment your clients in a way that works for your business. In addition, Insightly ensures lasting relationships with your customers in two main aspects. The marketing portal creates engaging customer journeys and grows pipeline while the ales portal centralizes your client data and close more deals. Owing to its limited client management features, it will be better for small businesses.
4. Apptivo
Apptivo is another best client management system on the list, which offers a competent platform for management clients and sales. Its mission is to reserve no effort to help you manage your clients and make businesses thrive, together with robust functionality. No more juggling between various apps as it can increase your productivity and boost your client relationship by managing your Customers, Finances, and Support right from your pocket. Greater customer retention can be achieved easily in Apptivo by adding Leads, Contacts, Customers to the target list, which enables you to have increased sales leads and revenue, better client interaction, and greater customer acquisition.
5. Salesforce
Salesforce offers the right CRM application to connect you with your clients. It integrates with social media so that you can pull in social data for a deeper view of your clients. Also, it supports cloud-based service for complete mobility so that you can reach all of the account and contact data you need to keep deals moving, from anywhere. With Salesforce, you can get a complete picture of all your customers by accessing critical client data including key contacts, communication history, etc. It can be too expensive for small businesses to use so it will be recommended for large enterprises.
6. Freshsales
Freshsales is another fantastic and easy-to-use client management app with valuable features. As the best client management system, it empowers you to get complete details about your clients, engage in contextual conversations, close deals faster, and boost your sales. Furthermore, it has a compelling design so that you can organize any project easily. While contacting with your clients via emails, it will be much more flexible. Emails can be synchronized to see the history of the customer and bulk emails can easily be sent for communication between clients. But some automatic reminders may be missing as you can't set specific alarms to be notified when a customer doesn't get back to you or similar.
Final Conclusion
With such a best client management app list, you can now develop sales and manage clients from an initial lead to the deal close and beyond, all on the go. Trust me, choose the most suitable one and the results it does will greatly surprise you.
Related Articles:
Best 10 Free Client Management Software
Best Contact Management App List