Back to the list
Best CRM for Higher Education 2019
October 05, 2019
The success of schools and colleges depends on the way they communicate and manage relationships with the primary groups such as alumni, students, teachers, parents, and other staff. Governing colleges and schools is no easy task. However, with the introduction of CRM, educational organizations have access to an easy way of managing administrative operations, processes, and data. But what is CRM for higher education?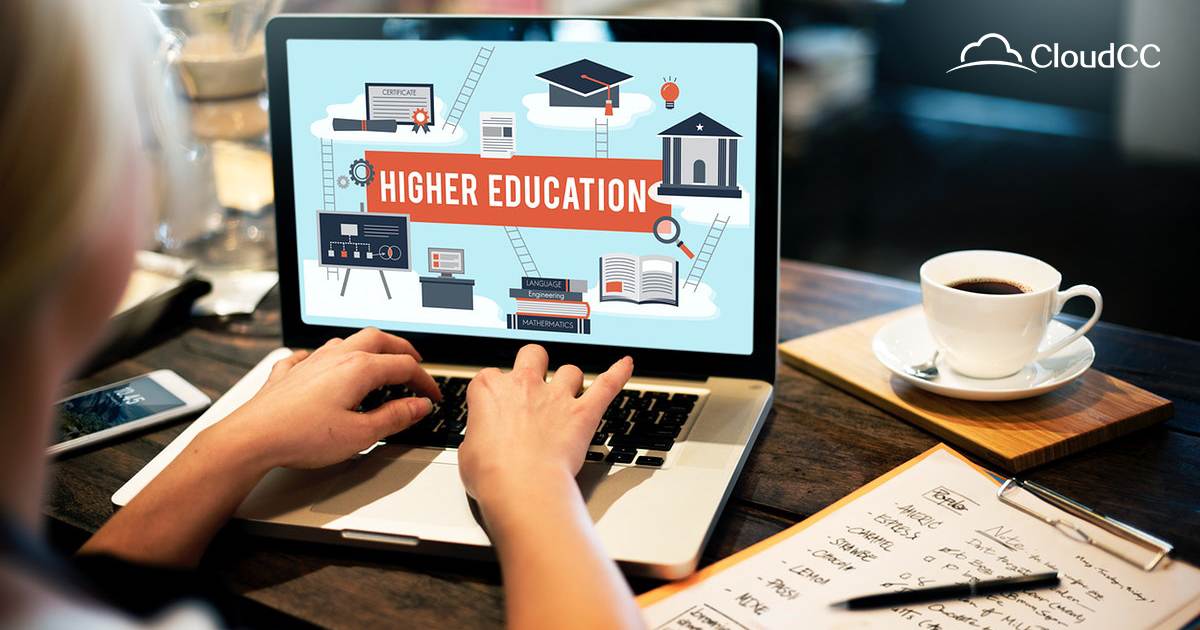 Best CRM for Higher Education
Customer Relationship Management (CRM) for higher education is an idea tool that most schools and colleges have implemented to boost their outcome. It is a technology that gives an easy way for educational institutions to measure the effectiveness of their management more accurately. It allows educational organizations to automate a specific percentage of their follow-up processes and keep track of leads.
But which are the best CRMS for high education to implement today? What are their advantages and disadvantages? How do they differ from one another? Read on to get more information about the top higher education CRM software comparison.
1. Salesforce for Higher Education
Salesforce is one of the top-rated CRMS for higher education that brings alumni, students, teachers, parents, and other staff together. It is the most preferred integrated CRM platform that gives the various departments of any educational institution a single, shared view of every primary group.
Salesforce high education CRM delivers personalized experiences to the various departments of schools and colleges by using an integrated CRM platform, which they identify as 'Salesforce Customer 360.' This platform provides powerful and connected products that allow the educations institutions to improve their alumni relations and marketing and campaign management.
Schools and colleges can now automate the time-consuming projects with the Salesforce Customer 360. They can use the Salesforce platform to build custom apps, hence make their dreams a reality.
Pros
• Five-star support and customer service
• Intuitive and user-friendly CRM software.
Cons
• It can be too expensive for smaller institutions
2. CloudCC CRM for Higher Education
CloudCC Education Cloud. is another top-notch CRM that works best for higher education and institutes. It allows schools and colleges to process everything from an online platform. This comprehensive platform is the right choice for educations institutions since it helps their working efficiencies at a fast pace as per their needs and on time.
The primary advantage of this CRM platform is its single click feature which saves the managing team of a specific institution from paper works. Other than this, CloudCC Education Cloud remains to be the perfect option since it provides the schools and colleges with an affordable plan that can meet all their needs.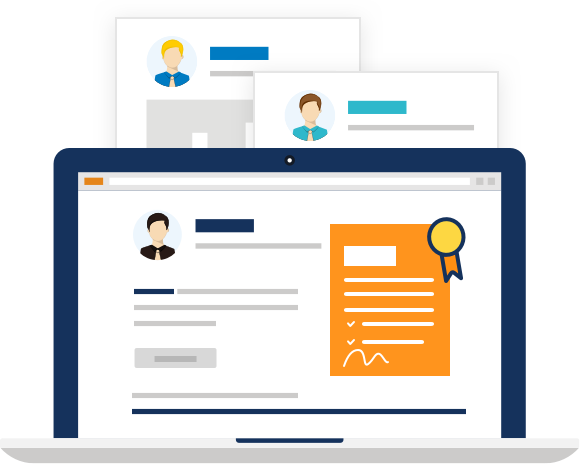 Pros
• Easy to Use and Cost-effective
It is a user-friendly and explicit interface that makes it possible for the educational organizations to handle their working routines with less-hassle. Used via the internet and it does not additional costs for IT service, licensing and procurement.
• Comprehensive Management for Faculty, Student and Learning
CloudCC Education Cloud features an in-depth faculty management system which improves the efficiency of teachers when it comes to teaching and recruitment. Other this, this CRM system helps a lot in course allocation as it enhances its effectiveness and rationality. Also, unlimited on-demand customization is another feature that colleges and schools can enjoy whenever using this CRM system.
• Helpful customizable functions
CloudCC Education Cloud comes with convenient, customizable CRM features, which will help the schools and colleges to achieve their goals. There is the recruiting application which includes several functions like recruitment application. This app will help the institution in enhancing its student recruitment process.
Also, there is the workflow function that you can set according to your process need and this will help the school or college in performing different actions automatically. It is a great feature when it comes to sending notifications, assigning tasks, and updating fields.
• Useful collaboration tools
CloudCC Education Cloud comes with excellent features which improve their form of communication between faculty, students and departments. These includeCCChat ,Appointments and File functions and. They work as top-notch communication tools, which make it for the various groups of a specific school or college to corporate and exchange data online.
Powerful Mobile CRM
With this feature, you can schedule meetings with the students, alumni, teachers, and parents. Also, powerful mobile CRM help you plan accordingly and manage your time. Also, the feature enhances real-time summary. You can easily view the students' reports and performance.
Cons
The system will be more compatible if it integrates more educational tools.
3. Microsoft Dynamics 365 for Higher Education
Microsoft Dynamics CRM higher education provides schools and colleges with an easy way of managing students, parents, teachers, and alumni. Also, it works great when it comes to recruitment and marketing. It offers a single shared 360 view to the major groups of the educational institutions. Other than this, it features several essential tools that help the educational organizations to manage the requests of students and supporters.
Microsoft Dynamics CRM for higher education contributes a lot when it comes to recruiting students. It helps the schools and colleges to deliver a five-star student experience and process applications efficiently. Through this CRM platform, it becomes easy for educational institutions to make strategic decisions and identify potential problems.
Pros
• Enhances peace of mind
• Prepare the systems for future growth
• Flexible deployment
• Speedier ROI
Cons
• Works better for Microsoft Systems
4. Talisma CRM for Higher Education
Talisma is the best CRM for higher education that helps schools and colleges to make informed decisions. It helps them improve services to alumni, parents, and students, and enhance their hiring and retention process. It is a highly adaptable CRM platform that's capable of reducing costs and improves services to students and institutional supporters.
Talisma CRM for higher education powers schools and colleges to accurately, effectively, and quickly communicate with students, parents, teachers, alumni, and other supporters. It facilitates the flow of work across various departments with the institutional organizations by using multichannel communication strategy. With the help of this CRM platform, educational institutions can speed up their growth. Talisma CRM for higher education makes this a reality by helping schools and colleges to create personalized experiences with students, parents, teachers, and other key groups.
Pros
• It is affordable
• Features excellent color scheme
• It is easy to log in comments on the donor files
Cons
• The overall layout is not intuitive
5. Connect CRM For Higher Education
Connect CRM is a top-rated CRM platform that works best for colleges and universities. With this CRM platform, every educational institution can manage enrolment and admissions of students with less hassle. It makes this a reality by collecting details relating to the students, monitoring all the applications, and tracking the receipt associated with the application documents.
Connect CRM makes it easy for the admissions representatives to manage follow-up with the students and ensure they have access to all enrolment data needed. Other than this, this CRM platform helps the admissions directors assign tasks, monitor the results, and manage admissions teams in the best way possible.
Pros
• Features modern communication tools
• 24/7 access
• Enhances a simplified application process
• Requires a process-driven educational institution
Conclusion
The top CRM for higher education like CloudCC and others mentioned above offer a variety of functionality meant to allow the educational institutions to manage students and supports more effectively. Educational organizations can use them in processing and analysing information of the key groups. So choose the only wisely!
Related Articles
What is CRM for higher education and how to choose one?
What is faculty management system?
6 Best Faculty Management Systems for Higher Education