Back to the list
Best Free CRM Software for Small Business
December 06, 2019
For small businesses, achieving target growth is of paramount importance which becomes easier when companies focus on streamlining processes and building organization skills. CRM tools allow businesses to do just that. Moreover, they empower small business to harness the benefits associated with sales automation, email marketing, and much more. However, small businesses often suffer from a lack of funds. Thus, it becomes hard to opt for expensive CRM software. The good thing is there are many free CRM software options with outstanding performance for small businesses currently available on the market.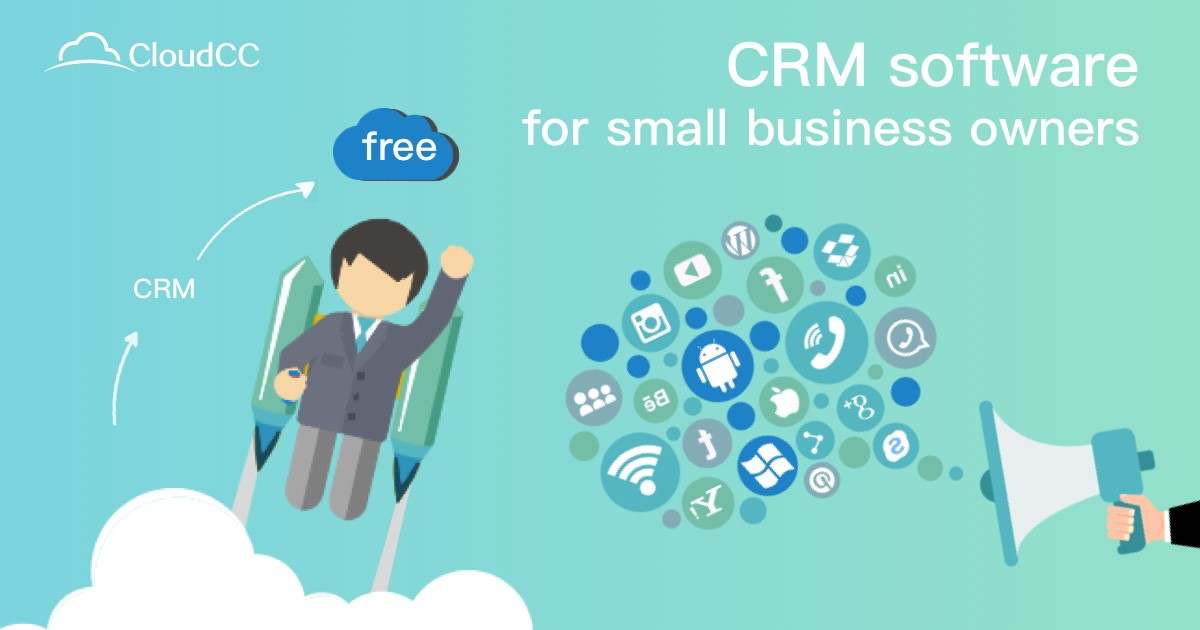 In this article, we will review the 5 best free CRM software for small business.
1. Salesforce
If you are looking for a piece of the best CRM software for small business, try Salesforce. It offers numerous features that are handy for small companies. For instance, it provides evolved account, opportunity, and contact management capabilities. Besides, it includes features such as sales pipelines, deal management, contact management, and mass email. The Salesforce mobile app allows companies to be in complete control of campaigns while on the go. Each of you can get access to online training, which makes it easier to get on board with the platform.
However, if you are looking for totally free CRM software for small business, you are in for some disappointment. Its free trial version lacks features that you may need so you have to upgrade the pricing plan. But this tool is reasonably priced. Moreover, the software has so many features that it may become difficult for small business owners to thoroughly understand the platform and use it to its full potential.
2. HubSpot
HubSpot is the answer to anyone searching for a free CRM software for small business. The highlight of this CRM software is that it is entirely free. Moreover, it has all the features a small business needs from a CRM tool. It makes an excellent customer relationship management platform that can be used for lead and campaign management. It has a customizable dashboard where all forms of interactions get automatically stored. Moreover, users can also design and store email templates and analyze the performance of these emails in real-time.
HubSpot is a good piece of CRM software for small business. But it's not without its flaws. The biggest problem with HubSpot is that it is a relatively new CRM tool, and thus, its performance hasn't been thoroughly tested yet. HubSpot can be a great marketing tool but may be not an encompassing CRM tool in several fields.
3. CloudCC
CloudCC comes as a CRM tool that is the perfect choice for a small business. It provides a free trial version and a reasonable paid version, both of whom provide a lot of useful features. Some of its highlights are as followed: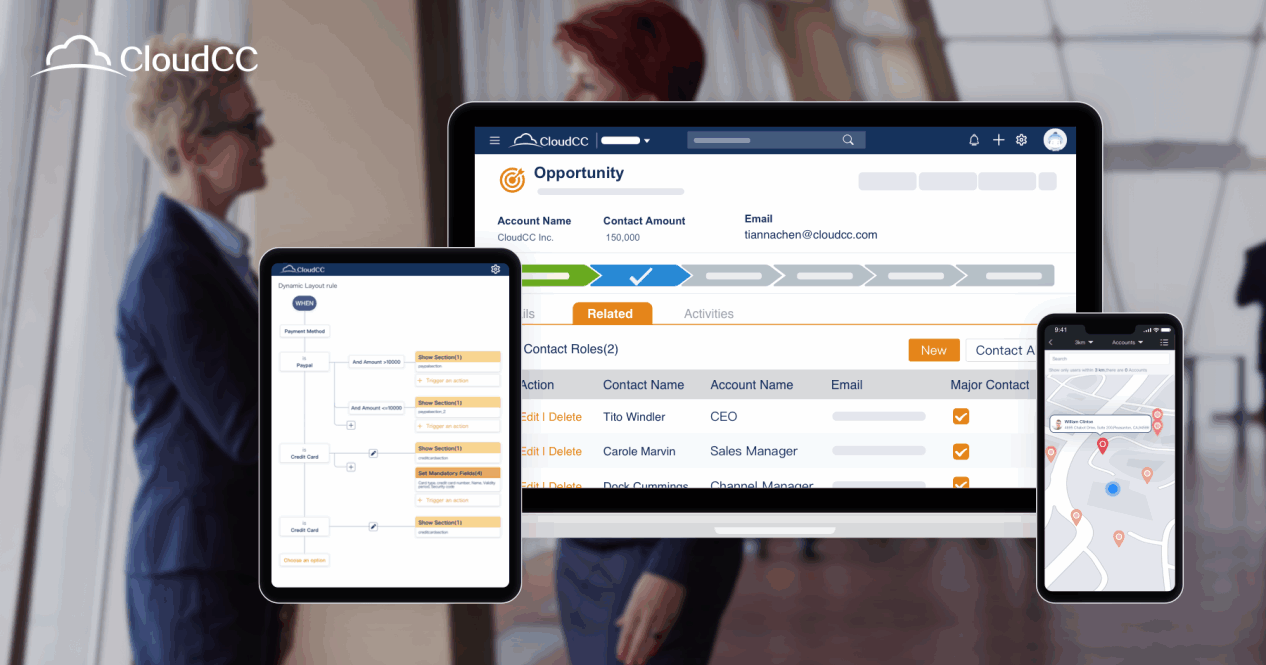 • Customer service analytics and email response control are so handy that small businesses can manage and standardize all customer-related information, processes and service delivery at its finest.
• Its CRM sales tools empower to mine leads smarter, manage and convert opportunities, and keep strong customer relationships. Besides, automated CloudCC workflows can be created to work with a streamlined sales process, thus promoting sales.
• Effective marketing automation enables you to implement various marketing strategies powerfully including email marketing, campaign marketing, conference marketing, etc. Also, the ROI can be accurately measured in an intelligent way, thus enhance your marketing initiatives.
• This CRM software is fully compatible with Windows, Mac, iOS, and Android that as no matter a marketer or a business owner, you can keep an eye on all active campaigns while on the go.
• Its ease of use and knowledge management capabilities give businesses a 360-degree view of their overall performance and the ability to make full use of each feature. In case users are still confused about any feature, they can reach out to the CloudCC team anytime. So, small businesses don't need to spend extra money or time employing experts to help deal with such a tool.
In a word, CloudCC has become a trusted name amongst small to mid-sized business owners, primarily due to the excellent service and free or cost-effective plans provided by the company.
4. Zoho
Zoho is another piece of free CRM software for small business download without any hassle. If you are searching for free CRM software for small business, Zoho can be on the list you can consider. It has a 14-day free trial period. If you feel happy with the product, you can go ahead and buy a monthly subscription. Zoho offers many wonderful features to help you with the business operation. It has an intuitive interface that highlights its marketing automation and reporting and customer analytics capabilities. It also facilitates multi-channel connectivity. Thus, you can use this tool to reach out to customers via email, phone, chat, and social media platforms. Just as CloudCC CRM software, Zoho's mobile app is also compatible with iOS and Android platforms.
However, its user interface could have been more refined. Some reviews show that the tool appears clumsy at times.
5. Keap
The last name on this list of CRM software for small business is Infusionsoft by Keap. It is known for its marketing automation and E-commerce functionalities. The tool is tailor-made for small businesses and is the right choice with many practical features if you are looking for free CRM software for small business. Users can use it for inventory management, creating invoices, tracking customer interactions, send emails, and run campaigns. Particularly, its reporting and analytics function allows businesses to thoroughly analyze active campaigns, email performance, and sales and revenue projections.
However, Keap also has some cons. Keap projects Infusionsoft as a CRM tool for small business, but the tool itself is very complex in terms of its functionality. Inexperienced marketers and business owners often find it challenging to understand and thus, utilize this CRM software completely.
Conclusion
With small businesses increasingly realizing the importance of CRM software, the demand for these software has increased significantly in the recent past. This has led to an equivalent supply of CRM tools. However, not every CRM tool is the right choice for any type of small business. If you are searching for the CRM software for small business UK, USA or other countries, consider investing your money in one of the 5 software options reviewed above.
Related Articles
CRM Software Reviews - Price & Functionality Comparison?
List of CRM Tools for Small Business