Back to the list
The 5 Best Marketing CRM Software for Marketers
October 22, 2019
Managing your businesses is simple if you employ the use of marketing CRM software in getting in touch with your customers. If you fail to do so, you may as well be going nowhere as CRM software marketing is one the realities of today's business which every business owner must face.
These marketing CRM systems are reliable systems organizations are implementing nowadays to stay competitive with the big guns in the industry. It manages people, information, and business processes, automates certain communications and tracks the behavior of customers within a short space of time, thereby simplifying your marketing efforts.
The following is the 5 best marketing CRM software you can always choose from for your business success.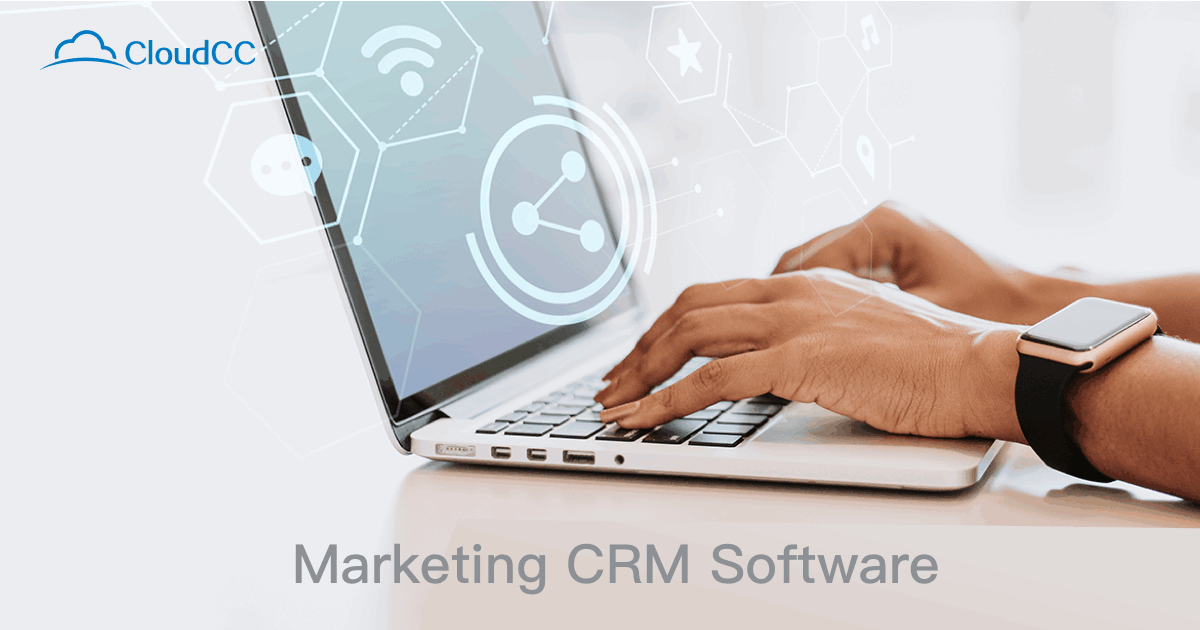 1. HubSpot CRM
HubSpot CRM is one of the excellent marketing CRM software options that allow you to customize special emails targeted for specific customers. Amazingly, it has over 150 integrations present in its library. This easy-to-use CRM software can be used for about 1 million contacts, coupled with unlimited users. As for the marketing sector, it tries to not only help your team grow traffic, convert leads and track your entire funnel in one place, but also execute your inbound strategy to prove your ROI.
Advantages
• HubSpot CRM has an intuitive interface that eases its usage.
• Availability of free version.
• There is excellent email integration.
Disadvantages
• It gets costly as you try premium features on it.
• There are some minor feature oversights.
2. CloudCC CRM
CloudCC CRM is a piece of innovative software that helps business owners with its powerful and luxurious features. It is arguably the best and affordable CRM solution to global users of marketing CRM software options. CloudCC CRM is a versatile marketing management tool that helps in improving your return on investment during marketing campaigns.
CloudCC CRM is quite suitable for businesses varying from star-ups to large enterprises that require to automate business productivity. Despite its low price, the quality and functionality are out of this world due to its fantastic after-sales support team and its advanced developing capabilities.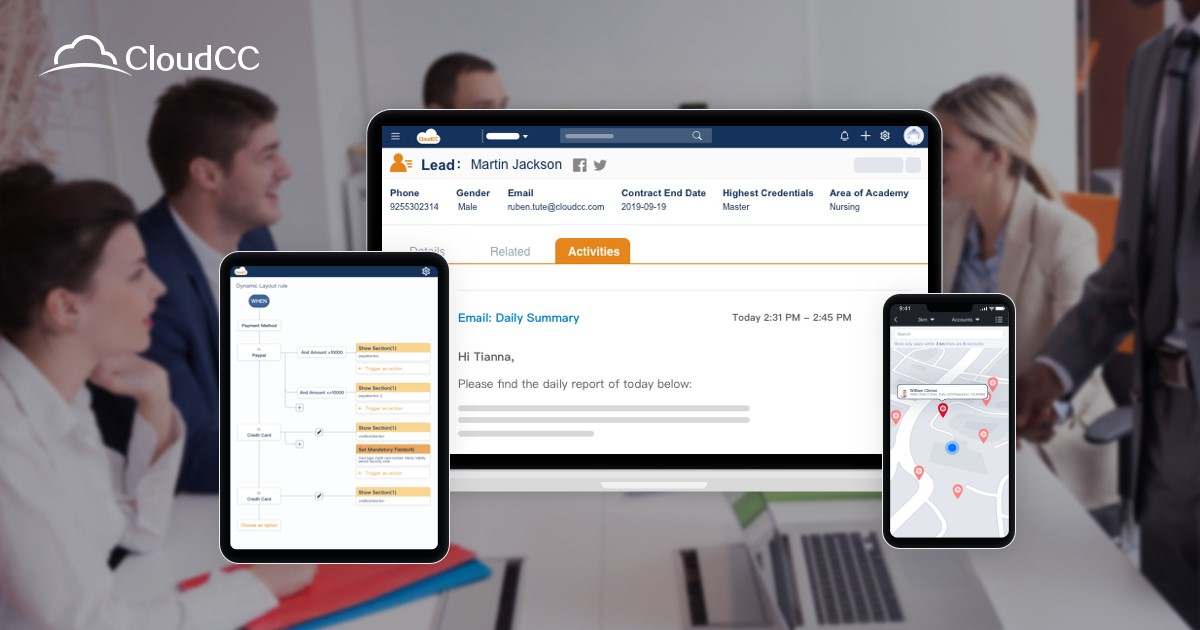 Advantages
• Email Marketing : It enables to create, design and send creative and responsive HTML emails for your audience. Moreover, it is possible to track how many times they open & click, drive successful email campaigns that result in better conversions and more sales.
• Multi-hierarchy Campaigns: You can plan your campaigns and their parent campaigns in advance to keep your team organized including budget setting, attendees inviting, tasks assigning, marketing efforts measuring, etc.
• Conference Marketing: You can promote campaigns like webinars or conferences via QR code promotion, sales rep solicitation and digital sign-in.
• Accurate ROI Measurement: You can optimize the effectiveness of each campaign and channel as well as enhance your marketing initiatives by virtue of the accurate ROI Analysis and ROI Snapshot.
• CloudCC CRM is straightforward and easy-to-use with CRM mobility. It is such that you can customize the CRM platform to reflect the company vision and visuals.
• The team behind CloudCC CRM also provides a responsive consultation service.
3. Freshsales CRM
Freshsales CRM is another easy-to-use CRM aimed at small to medium-sized businesses. It is also regarded as the best marketing software you can opt for as it is useful and relatively cost-effective.
Advantages
• Freshsales CRM offers a variety of native and third-party integrations
• It also has excellent customization capabilities so that you can better target with personalization.
• Armed with a better context on your leads, you can reach out to the prospects, engage in relevant conversations, and close more deals.
Disadvantages
• There are fewer third-party integrations than the competition.
• Reports not available in the free plan
4. Insightly CRM
Insightly CRM is also on the list of best marketing CRM software that deserves your try. It satisfies all the conditions of most small businesses out there as regards customer relationship and lead management.
Advantages
• It tracks emails and templates quickly when proceeding with your marketing project.
• It expands workflow management features.
• Its integration improves reporting capabilities.
Disadvantages
• There is no automatic email forwarding.
• Lead and contact information split into different tabs.
• There is no availability of pipelines for leads.
5. Pipedrive CRM
This is another marketing CRM software that drops feature depth to favor ease of use with the sole purpose of attracting small businesses. Its functionality can be easily described as basic, but if you are looking forward to implementing CRM quickly without wasting time, Pipedrive a great option for you. It automates actions across multiple areas of marketing, streamlines marketing workflows, and measures the outcomes of marketing campaigns.
Advantages
• It is easier to use.
• It offers an intuitive interface.
• It also has a great customized web form for collecting leads.
Disadvantages
• It has limited functionality.
• There is no separation between lists of new leads and contacts.
Conclusion
Mentioned above is the 5 best CRM software list which gains more and more popularity. However, depending on your business needs, scope, size of your sales team, and how your business aims to engage & grow its customer base and leads, one of the marketing CRM systems can be the best your business needs at the moment. Why not go for it now?
Related Articles
The 5 Best CRM Apps for Every Business
6 Best CRM Systems That Are Easy to Use