Back to the list
CloudCC Provides Professional Customer Relationship Management Software for Enterprises
July 11, 2023
CloudCC Inc. is an enterprise focusing on the development of customer relationship management software. Since its establishment, CloudCC Inc. has been committed to providing efficient and intelligent CRM software for enterprises to help them create perfect customer relationships.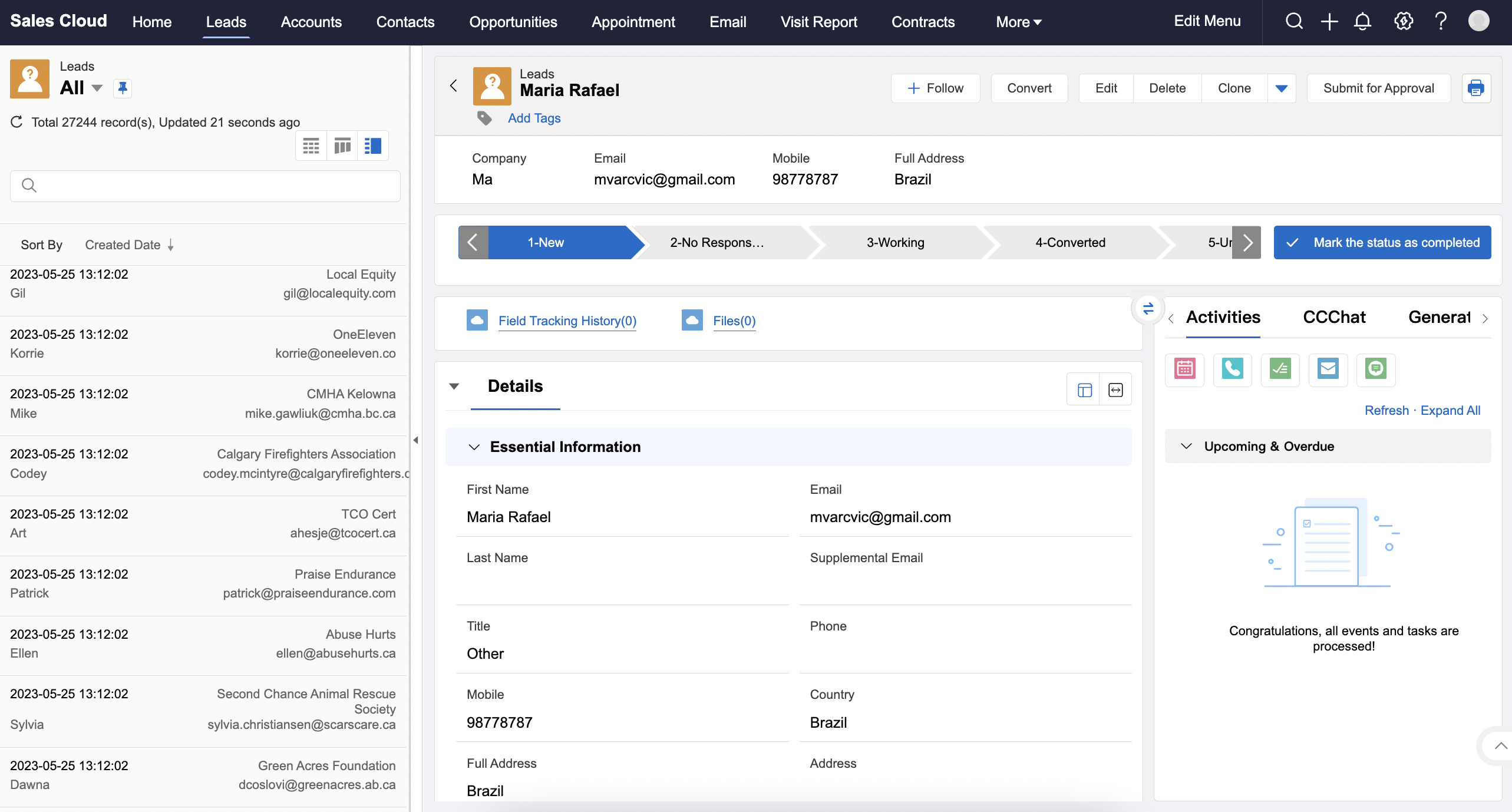 CloudCC Inc.'s CRM software has the following advantages:
1. Intelligent marketing: CloudCC Inc.'s CRM software can conduct intelligent marketing according to customer needs and behaviors, including email marketing, SMS marketing, etc. This can improve marketing efficiency and reduce marketing costs.
2. Customer management: CloudCC Inc.'s CRM software can help enterprises comprehensively manage customer information, including basic customer information, transaction records, customer feedback, etc. Through CloudCC Inc.'s CRM software, companies can quickly create customer files and manage them by category, making it easier for companies to understand customer needs and service pain points.
3. Teamwork: CloudCC Inc.'s CRM software supports teamwork, allowing different departments to share customer information and transaction records, avoiding information silos and duplication of work.
4. Data analysis: CloudCC Inc.'s CRM software can analyze customer data to help companies understand customer needs and trends, and make timely adjustments and optimizations.
In short, CloudCC Inc. is a professional customer relationship management software company with rich experience in CRM software development and a professional technical team. If you are looking for an excellent CRM software, you may wish to consider CloudCC Inc. It can help you establish a complete customer relationship management system, improve customer satisfaction and brand image.