Back to the list
CRM Software Reviews - Price & Functionality Comparison?
October 08, 2019
CRM tools have gained immense popularity in the recent past and have become a necessity for most organizations. Many companies also use them for their accounting capabilities. This article discusses CRM software reviews, and CRM software reviews UK in great detail.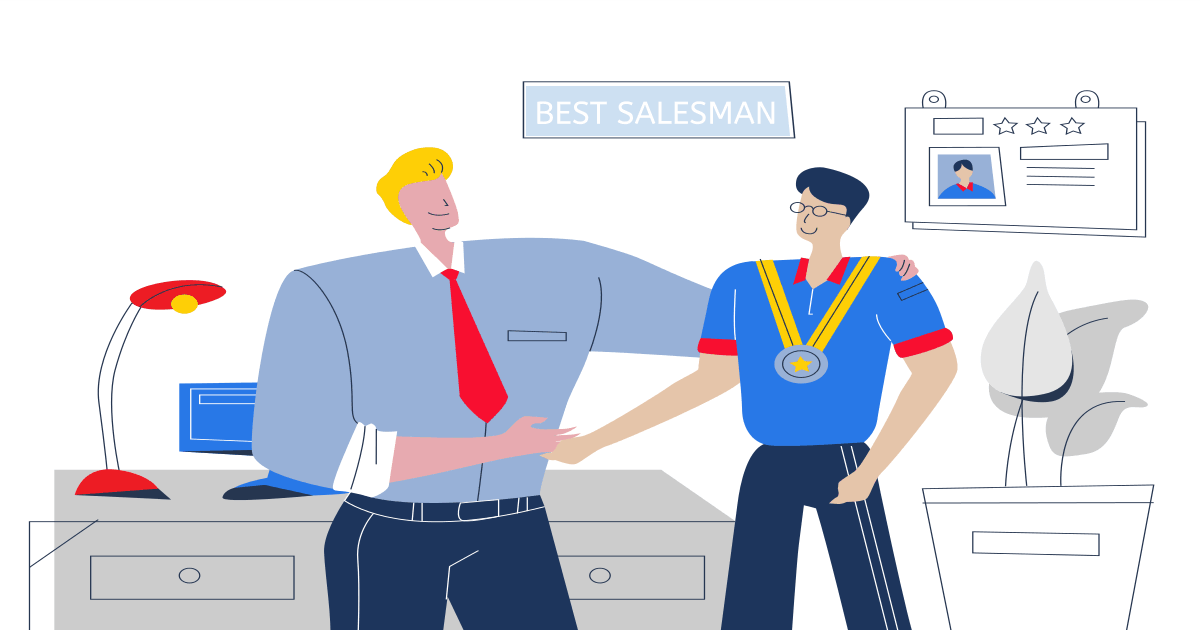 1. HubSpot
The first name on this list of accounting CRM software reviews is HubSpot. The best thing about this tool is that it has free version for users to have a trial. This crm software specializes in marketing automation and you can benefit from powerful data-gathering capabilities, especially if you can swing their steep upgrade fee should the need arise. You can have the email marketing capabilities, up to 200 real-time email open, click, and tracking notifications, unlimited users and accounts at free level, lead scoring and more for your email marketing. However, if you are from a small business or start-up, this crm tool is a little bit expensive at the price of $50 per use/month. From the perspective of CRM software reviews, it is a highly efficient tool if you are from a large company.
2. Salesforce
If you have been looking for CRM software reviews UK, read on. A valuable tool to be discussed in this list of accounting CRM software reviews is Salesforce. This is a powerful tool with a subscription starting at $25 a month. Salesforce will give a detailed overview of the entire business, and it significantly boosts organizational productivity. It has sales, marketing and service part and each part has great functions and features. The sales cloud allows users to have lead management, pipeline management etc. to better streamline the business sales process. The marketing cloud enables users to automate their marketing activities and evaluate the campaigns that delivers the best ROI. The service cloud allows users to better engage and support their clients. However, this tool is sophisticated, and most users need some training before they can efficiently handle it.
3. CloudCC
CloudCC is a cloud-based CRM software and is the most affordable crm tool. At just $6, CloudCC is a handy tool that offers excellent functionality and useful features. The best thing about this software is that it is continuously updated and new features are released every few days. On our list of accounting CRM software reviews, this tool ranks amongst the top three picks. It comes with many crm customizable functions . Moreover, users get access to constant consulting and training services from the operating team, which makes it easier for users to access the software fully.
The amazing feature is the mobility of this crm software that allows users to update project details, manage leads or collaborate on-the-go. Some note that we are in a "digital world" with great mobility and interaction each day around the globe. In this interconnected environment, the global usage of mobile devices is forecasted to reach 4.68 billion by 2019, which shows the necessity of mobile CRM in handling business. CloudCC CRM has augmented its crm mobility features with all that needed to grow sales revenues on the move.
4. Freshbooks
The next name in this list of CRM software reviews is Freshbooks. The first thing users will notice about this CRM tool is how easy it is to use. Companies can give each client their login, and multiple clients are supported under the same company. The tool can be integrated with almost all Google Apps. Its time tracker feature is quite handy. This CRM tool is quite inexpensive; the monthly subscription fee starts at $15. However, there are certain drawbacks. First, the reporting feature can be worked on. Second, since these are honest CRM software reviews, let us also highlight that Freshbook isn't the right tool for those companies that need inventory management.
5. Tipalti
Tipalti is a reasonably straightforward CRM tool. It gives users the option to choose from a variety of different payment methods. The fee charged is reasonable. Users can choose to provide multiple clients access to the platform, and clients can create their accounts. The app can be also be personalized to receive notification for payments. However, Tipalti is not without its flaws. First, in case of a payment error, the tool does not specify any specific reason. Similarly, some clients complain that one has to make several attempts before they can register and sign in.
6. NetSuite ERP
The next name in this list of accounting CRM software reviews is NetSuite ERP. This CRM tool by Oracle provides so much more than just accounting functionalities. Users can use this tool to improve the customer journey, streamline business processes, and get access to useful data. However, this isn't a cheap tool. With a minimum monthly subscription fee of $99, this CRM tool is an ideal choice for big businesses.
7. Zoho
If you have been searching for CRM software reviews UK, consider trying Zoho. It's easy to use and comes equipped with numerous customization features. It can also be connected with various apps. The reporting dashboard is relatively intuitive and detailed. The tool supports many essential functions, such as mail merging, accounting, etc. Unfortunately, it's a massive tool that requires training, and the company has been often called out for an unsatisfactory customer support service. The monthly subscription fee starts at $12 a month.
8. FreeAgent
This is another reasonably straightforward CRM tool. If you get stuck anywhere, you can reach out to the customer support team and they will ensure you are back on track within only a few seconds. It supports automated invoicing, which makes the entire billing process quite easy. The account overview allows users to understand what issues must be handled on an urgent basis. This tool ranks high on our CRM software reviews UK list primarily because of the exceptional support provided by FreeAgent's UK-based support team. The company can work on improving the overall user experience.
9. Bench Accounting
Bench Accounting is known for its excellent service and support. If you have any queries, reach out to the team, and they will ensure your problem is solved as soon as possible. This user-friendly tool generates accurate reports. Users also get interactive financial statements, and each client can be assigned a separate bookkeeper. However, with a minimum monthly subscription fee of $119, this is an expensive tool and may not be a suitable choice for small businesses.
10. Sage 50 Cloud
The last CRM tool in this comprehensive list that covers CRM software reviews and CRM software reviews UK is Sage 50 cloud. This tool is an online accounting solution ideal for big and small businesses. The tool allows double-entry accounting. Moreover, users can get access to numerous accounting reports, which makes it easier for them to understand various aspects of their business. However, compared to the other tools in the market, Sage 50 Cloud's user interface fails it. Integration is another main issue with the app. All in all, a useful tool that makes it to most CRM software reviews lists, but needs some work.
More details about CRM software, you can go to crm knowledge base.
Related Articles
10 Best CRM Applications Comparison and Reviews in 2019
Top 5 CRM Software to You Should Consider in 2019