Back to the list
List of CRM Tools for Small Business
August 21, 2019
As teams grow, it becomes difficult to keep track of what each team member is up to. Long-term accounts start demanding proper attention and nurturing and streamlining the reporting function becomes exhausting by the day. If, as a business owner, you are struggling with similar problems, the answer to all your worries lies in this CRM tools list. The right CRM software will allow you to solve all of these problems and do much more.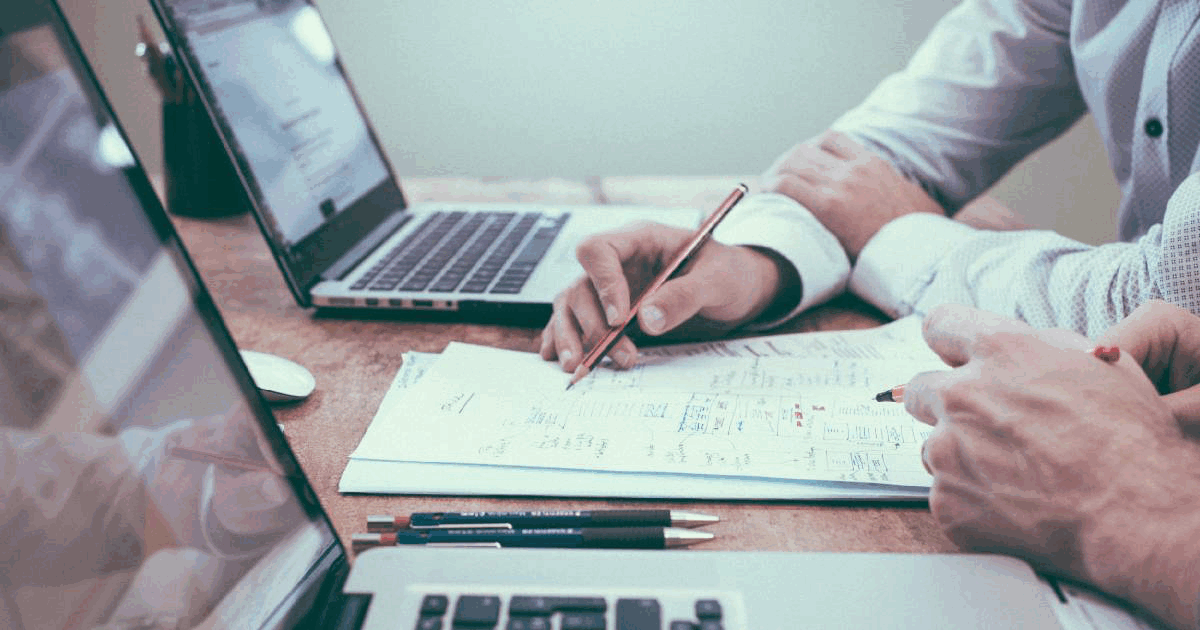 This article aims to serve as a CRM tools list wiki that business owners can refer to from time to time. Here's a list of CRM tools business owners can rely on.
1. Insightly
Insightly is a CRM software for small businesses. This first name on our CRM tools list wiki boasts of worldwide users.
PROS: Insightly features in our list of CRM software tools list as it has quickly gathered fans world due to the various handy features that the tool provides. This tool also features on our CRM tools list due to its email tracking, contact management, call management, and quote generation capabilities. Insightly is powered by automation, and its advanced reporting function allows businesses to develop a complete grasp of all departments.
CONS: The tool is not without its flaws. One of the biggest problems with Insightly is that every user is required to have a separate account. This particular feature adds up to the total cost, and in the end, the tool becomes expensive to afford, especially for small businesses. Moreover, the software is also not very visually appealing.
2. CloudCC
CloudCC is a cloud-based CRM platform that has already become a go-to CRM tool for players operating in finance, education, and manufacturing industries. The crm mobility has been greatly saves the hassles of sales and accelerates the business process.
The first thing you will notice about CloudCC is how easy and convenient it is to use. It is also very visually appealing. Moreover, the tool offers many crm customization features that brands can use to their benefit. The developer tool enables users to custom CRM platform to reflect the company vision as well as visuals. The customization allows creating the customer-way of CRM to serve the practical and accurate demands.
Its lead tracking and campaign management capabilities are simply unmatched. This feature-packed CRM tool on our CRM tools list truly empowers users through features, such as lead scoring, sales automation, contact management, analysis and reporting and more.
It is powerful enough to be used by small as well as big businesses. The best thing about this tool is its price. This CRM software price is only $6 month/user and very reasonably priced for a tool that has so much to offer. The after-sales service is excellent with 7*24 live support, email response or phone service to ensure that the questions should be resolved in time.
3. Zoho
The next name on our CRM tools list is Zoho. Zoho is a web-based CRM software that works perfectly for small as well as big businesses.
PROS: The first thing you will notice about this other tool on our CRM tools list wiki is how straightforward to use. Thus, as a business owner, you won't have to worry about training your staff. The tool is also packed with useful features that will allow you to streamline all business processes under one hood. Zoho can also be used as a social media management software and your customer support staff can use it to get access to a user's history in real-time to provide better support.
CONS: In comparison to other tools in this list of CRM software tools, with Zoho, the lack of customization options is a significant drawback. Moreover, users cannot rely on customer support while using this tool. Zoho Corporation needs to work on these two areas.
4. Salesforce
The first name in this list of CRM software tools is SalesForce. This CRM tool is powered by automation and allows businesses to streamline their workflow on all levels.
PROS: The reporting capabilities of Salesforce CRM are simply unmatched. This tool features in our CRM tools list wiki as it allows businesses to track their development activities accurately. From generating sales reports and gain-loss reports to building project lists and customer directories, there is so much that users can use this tool for. Further, it allows users to track every customer's journey with a brand. Since this is cloud-based software, it can be used by all team members, irrespective of wherever they are in the world.
CONS: Salesforce is a sophisticated tool. Users without prior experience may find it challenging to use this software on our CRM tools list. Thus, training is mandatory. Moreover, Salesforce is expensive. However, given the wide variety of functions it supports, it deserves its price.
Conclusion
Today, marketers are increasingly understanding the importance of using the right CRM tool and are thus, devoting valuable time and energy to finding the right tool for them. Other than the CRM software reviewed under this CRM tools list wiki, there are many more powerful tools available in the market. Make sure to do your research before putting your valuable money in any.