Back to the list
Back to the list
How Much Does CRM Cost?
October 02, 2019
The present days' business competition has gone into another level and as such, while securing a lasting Customer Relationship Management (CRM) is no joke too. The fact that customer is the mitochondrion of every business has made CRM Software to be one of the most prominent software markets nowadays.
CRM cost is another issue business owners have to face as there are many vendors out there offering it for different prices. Hence, giving CRM cost comparison a shot is the best bets of any company that wants the best for their customers and themselves.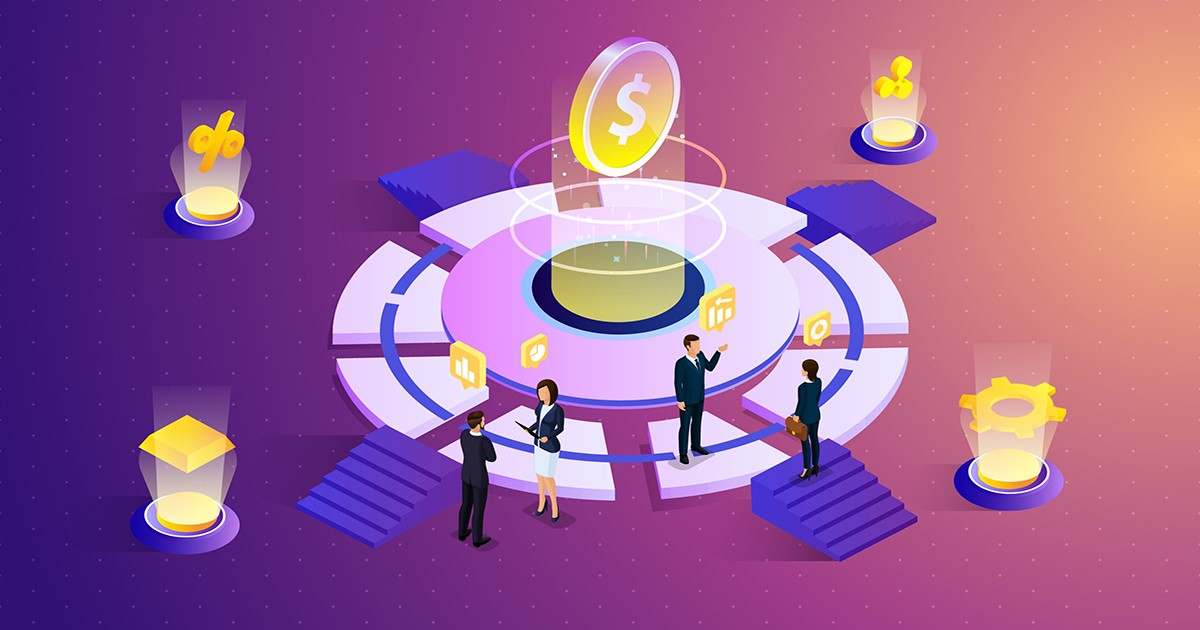 It is crucial to make CRM pricing comparison if you want to make a sound decision for the growth of your business. The CRM cost comparison is shown below:
Zoho CRM
Zoho CRM features to assist in automating the sales and marketing tasks such as mobile capabilities, social integration and opportunity tracking. It is one of the free estate CRM systems recommended for businesses due to its features such as social media marketing, customer surveys, visitor tracking, professional analytics board, etc.
Zoho's CRM pricing comparison is such that it has four primary price levels. They are all pay-as-you-go, all billed per caput per month. They are:
• Enterprise: a CRM for multi-level organizations. It goes for 35 USD per user per month.
• Professional: a complete CRM for any SME. It goes for 20 USD per month.
• Standard: another CRM mainly for sales tracking of small businesses .It goes for 12 USD per user per month.
• Free: CRM for entrepreneurs. This is free for only three users.
CloudCC CRM
CloudCC CRM provides a cloud and professional solution to the big guns in the industry such as educational companies, financial companies and life science. Unlike other CRM software, CloudCC CRM assists small to large-sized companies in managing their customers and vital information with its amazing mobile capabilities, reporting, sales automation and forecasting.
CloudCC CRM is one of the fantastic CRM systems out there presently as it is suitable for SME business that needs to automate business productivity. The price of the CRM is quite affordable but guess what? The functionality and quality such as after-sales support team, full integration, advanced capabilities and a host of others are there to fully explore.
CloudCC CRM saves time and money by automating your tasks and put your entire business on auto-pilot. It is easy to access with CRM mobility on any devices, it also offers regular software update and introduction of innovative & useful features. High customization gives you much freedom in building your business process.
Besides, there is a provision of consultation service provided by the team. Besides, As for its pricing plan , it is the most affordable one from amongst the many CRM solutions that are useful and popular.
• Free: 3 users are permanently free. No credit card required.
• Professional: Starts at $5/user/mo. You can run your business with all the core features.
• Enterprise: Starts at $15.83/user/mo. You can get all Professional features with powerful customization capacity.
• Unlimited: Starts at $65.83/user/mo. You can enjoy unlimited customizable CRM power and support.
Sugar CRM
TSugar CRM aims to empower your marketing, sales and services teams to collaborate across the entire customer lifecycle for more meaningful, memorable experiences. It is also a piece of great software on the market. However, the CRM cost for this software is listed per month and year. Most of the time, the yearly ones require you to enter a contract. They usually offer in three editions which are:
• Professional: $40/user/mo, billed annually.
• Enterprise: $65/user/mo, billed annually.
• Ultimate. $150/user/mo, billed annually.
Note: Each of them requires a minimum of 10 users and this translates into a minimum annual price of $4,800, $7,800 and $18,000 in order. You will find it much more expensive than other competitors when conducting the CRM pricing comparison.
Microsoft CRM
The price levels for the different platforms will vary due to brand, capabilities, and features of the CRM software systems. In addition, many companies that engage in CRM platforms will have a monthly subscription fee that based on the type of packaging that you choose.
Don't be surprised about the name. Yes, Microsoft also has its CRM platform, and it can be a good choice for sales promotion. It has fantastic features, such as sales automation and cool workflows. The CRM pricing comparison is Essential, Basic, and Professional. For the online versions, you are billed per user per month; for an on-premise version, licensing prices are determined based on which version you purchase and the type of license you want.
Sage CRM
Sage CRM is launched by another large business software company that serves many industries with a variety of products, including accounting, human resources, and ERP. Sage CRM is used primarily by small and medium-sized businesses. Features include reporting, opportunity management, mobile access, campaign management, and social integration.
Sage CRM offers two options, each priced differently: cloud-based or on-premise. Each has its pros and cons, but it depends on your business needs.
• Cloud-based CRM: This goes for $39/user/mo.
• On-premise: This goes for around $70/user/mo.
Conclusion
The importance of CRM software can never be overemphasized for the success of any business. However, make sure you make the CRM pricing comparison quite well before you opt for any when making your choice.
Related Articles
10 Best CRM Applications Comparison and Reviews in 2019
List of Top 5 Free CRM Tools to Choose in 2019