Back to the list
How SMEs Use CRM to Increase Revenue Quickly
April 24, 2023
For small and medium-sized enterprises or SMBs, due to limited funds, how to use limited human resources and funds to increase income quickly is the core issue for every business owner.
As an all-in-one CRM software, CloudCC can effectively automate the business of SMBs and raise the win rate. The process is as follows.
1. Acquire Customers
Acquire new customers in the CloudCC Marketing Cloud via social media, email, and search engines.
Collecting customers via social media is essential. CloudCC has already integrated with third parties, including Facebook, Twitter, and LinkedIn. The marketer can create and edit a post right within the Social menu.
At the same time, a link to a form can be inserted into the post. A new lead is generated every time a user fills the form.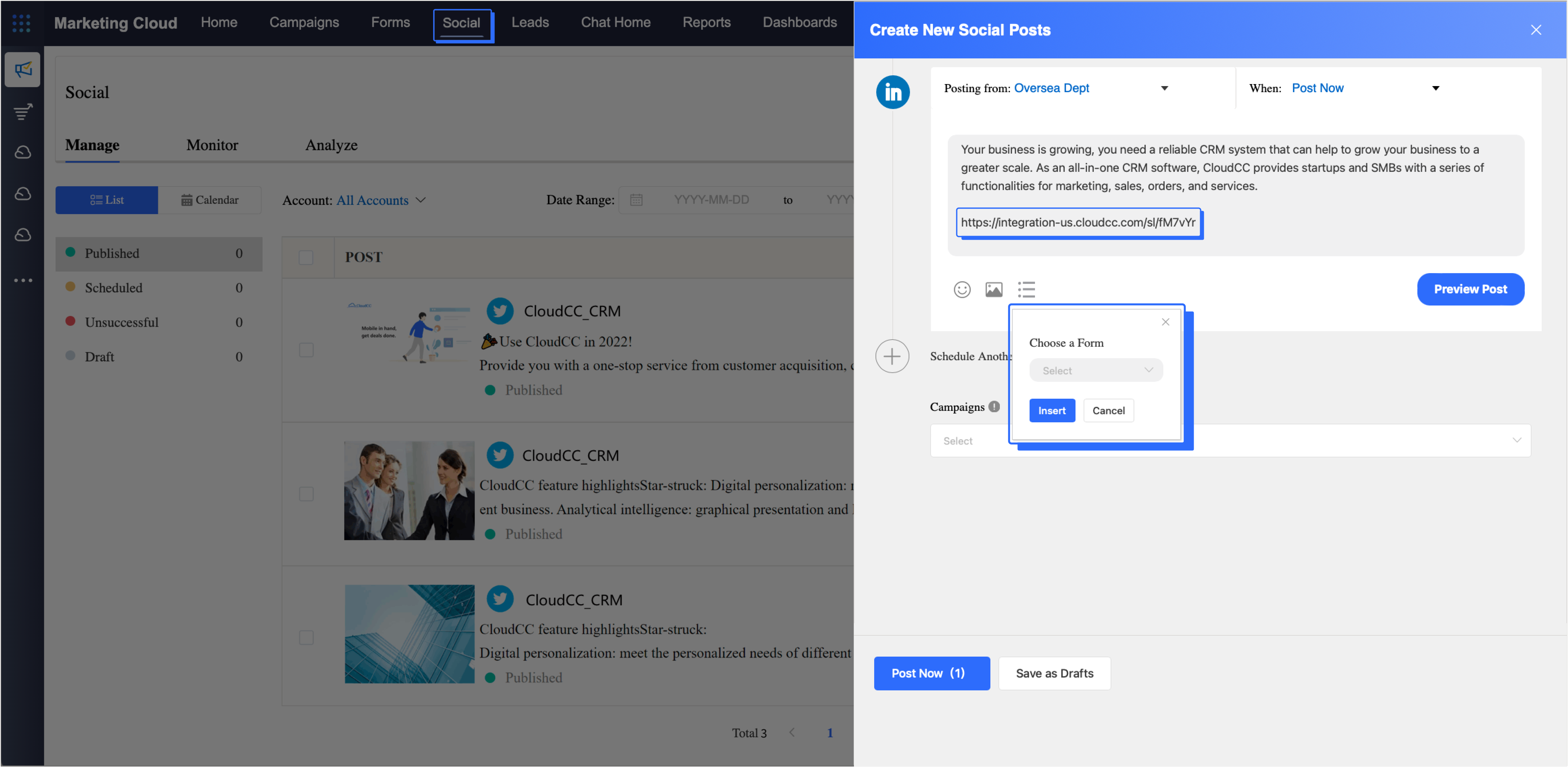 The effectiveness of the post can be analyzed in terms of attractiveness to potential customers.
The posting can also be assigned as a campaign whose ROI can be shown .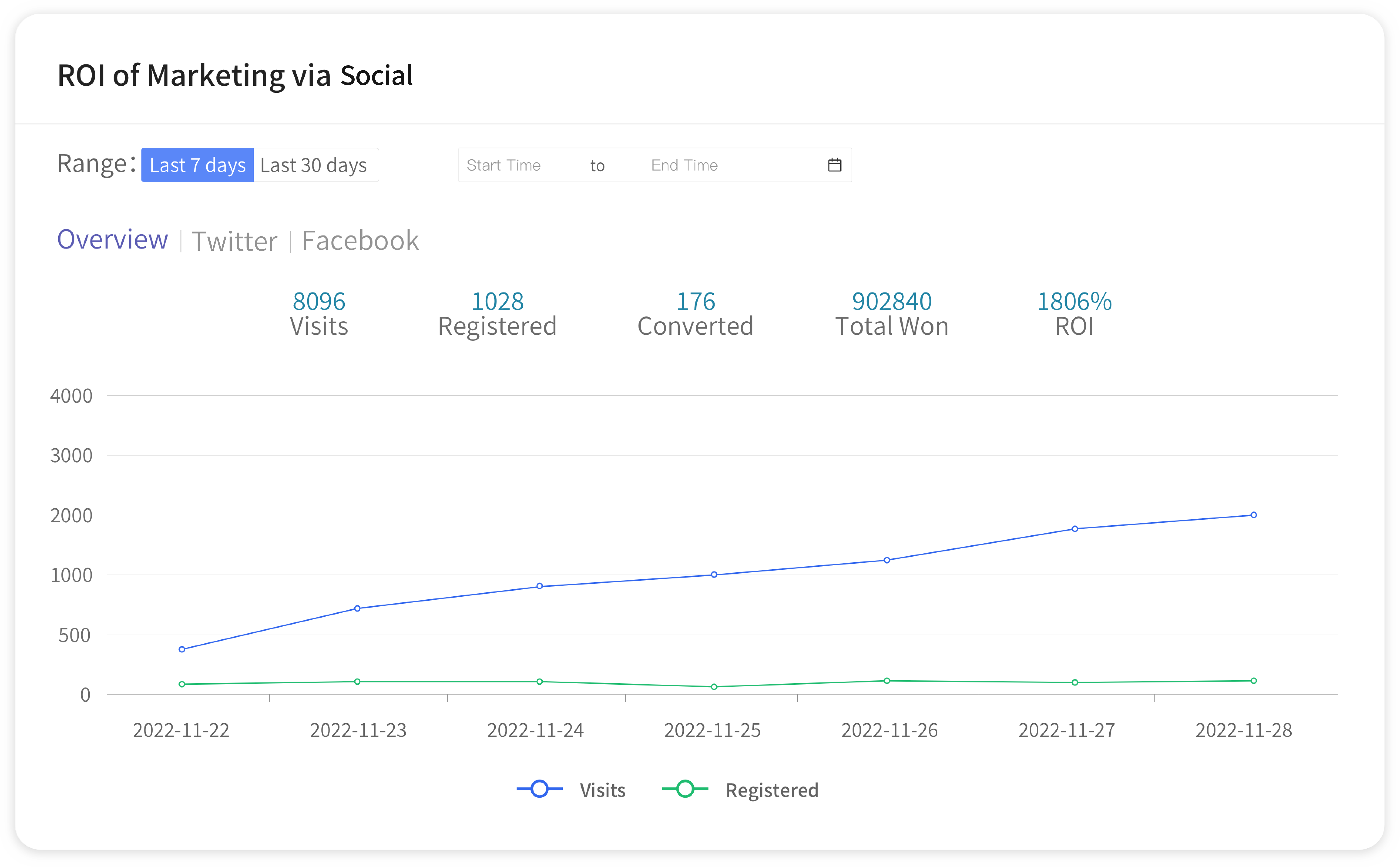 2. Win Contracts
When a large number of leads are acquired with CloudCC Marketing Cloud, they are then assigned to the sales personnel and converted into opportunities to be followed up till contract winning. In the process, CloudCC offers functions such as Sign In.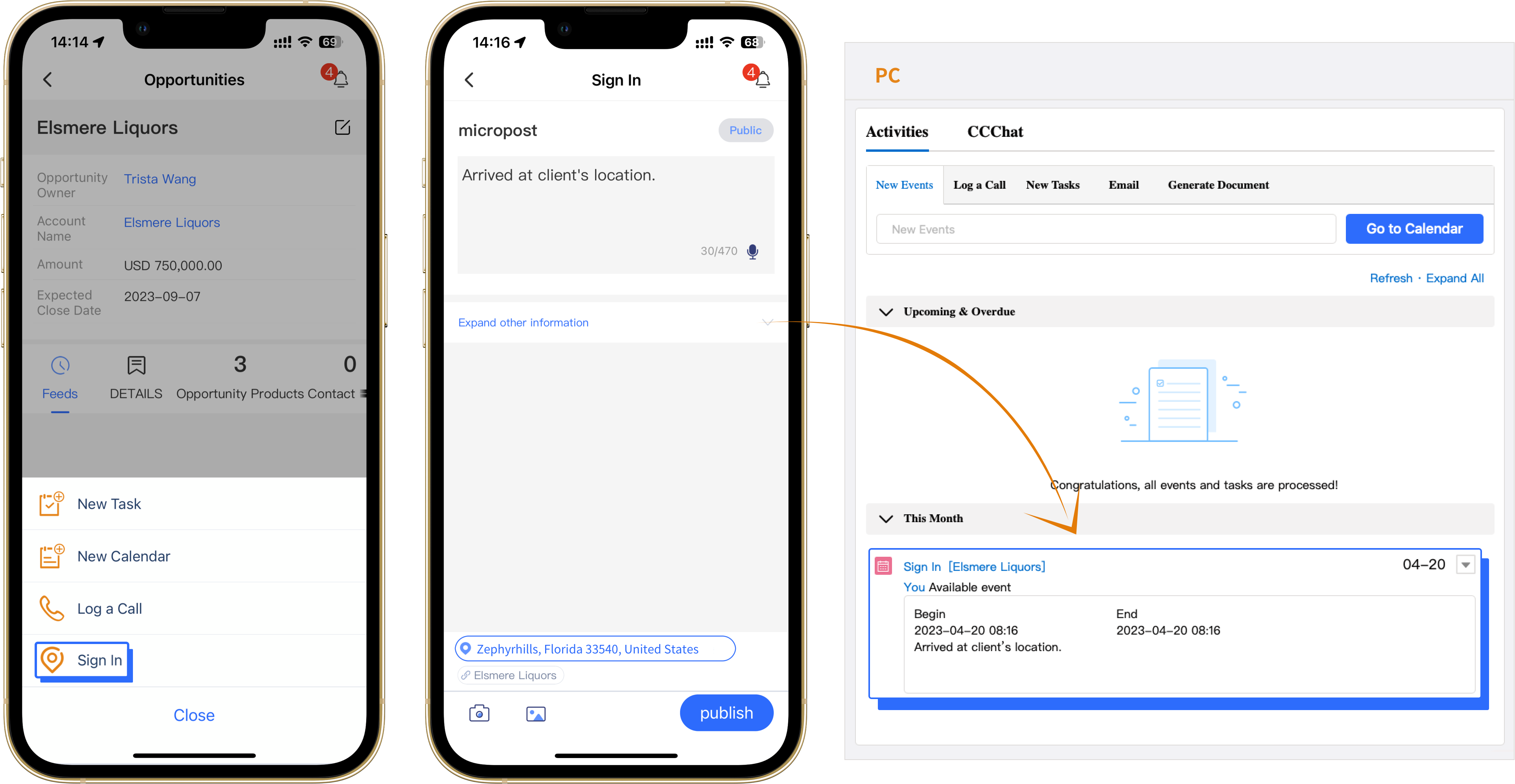 The sales personnel can easily navigate to the client using CloudCC CRM mobile app.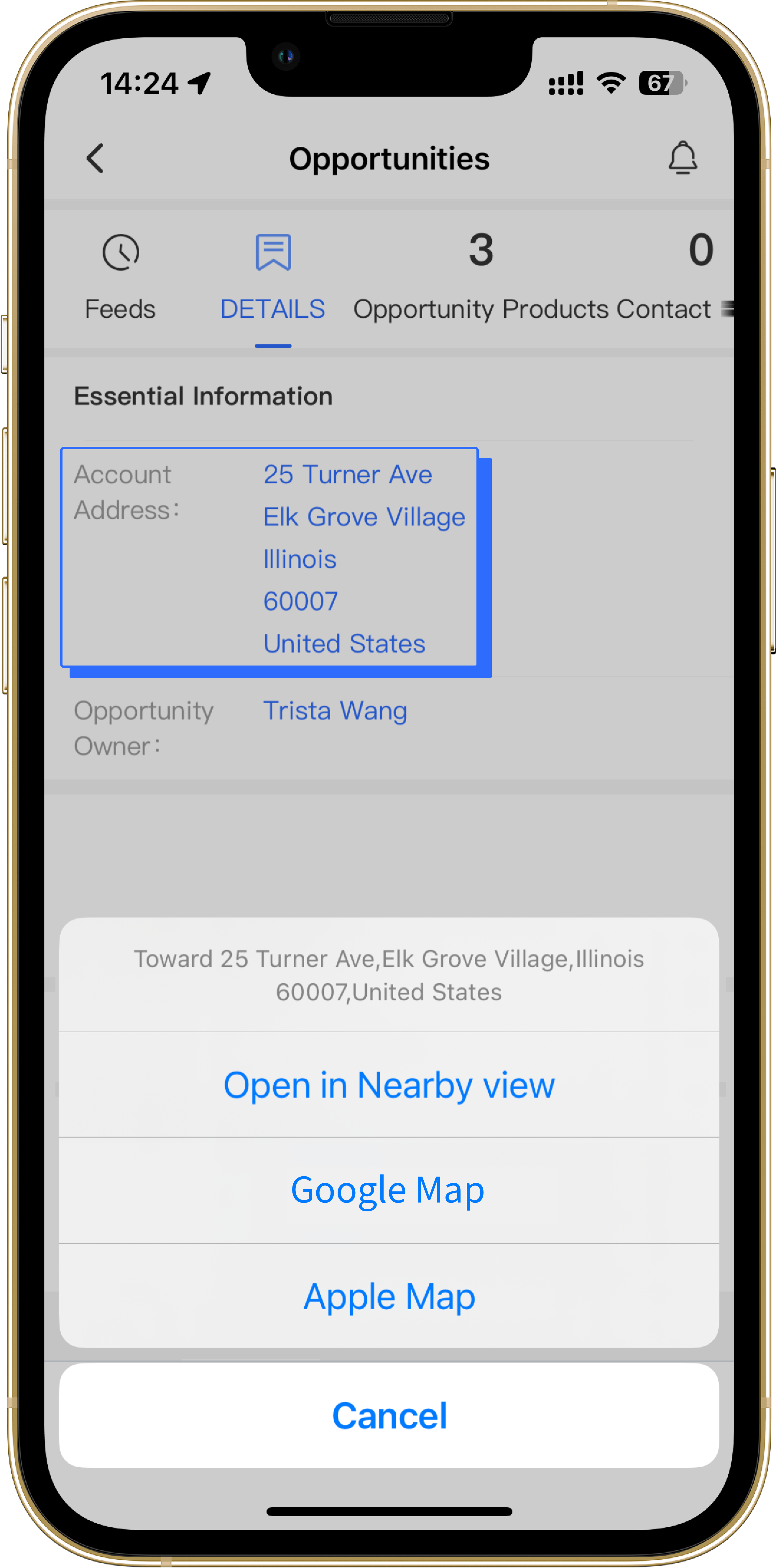 As for managers, there is the Sales Funnel where visualized data are shown to assist in decision-making and reaching higher win rates.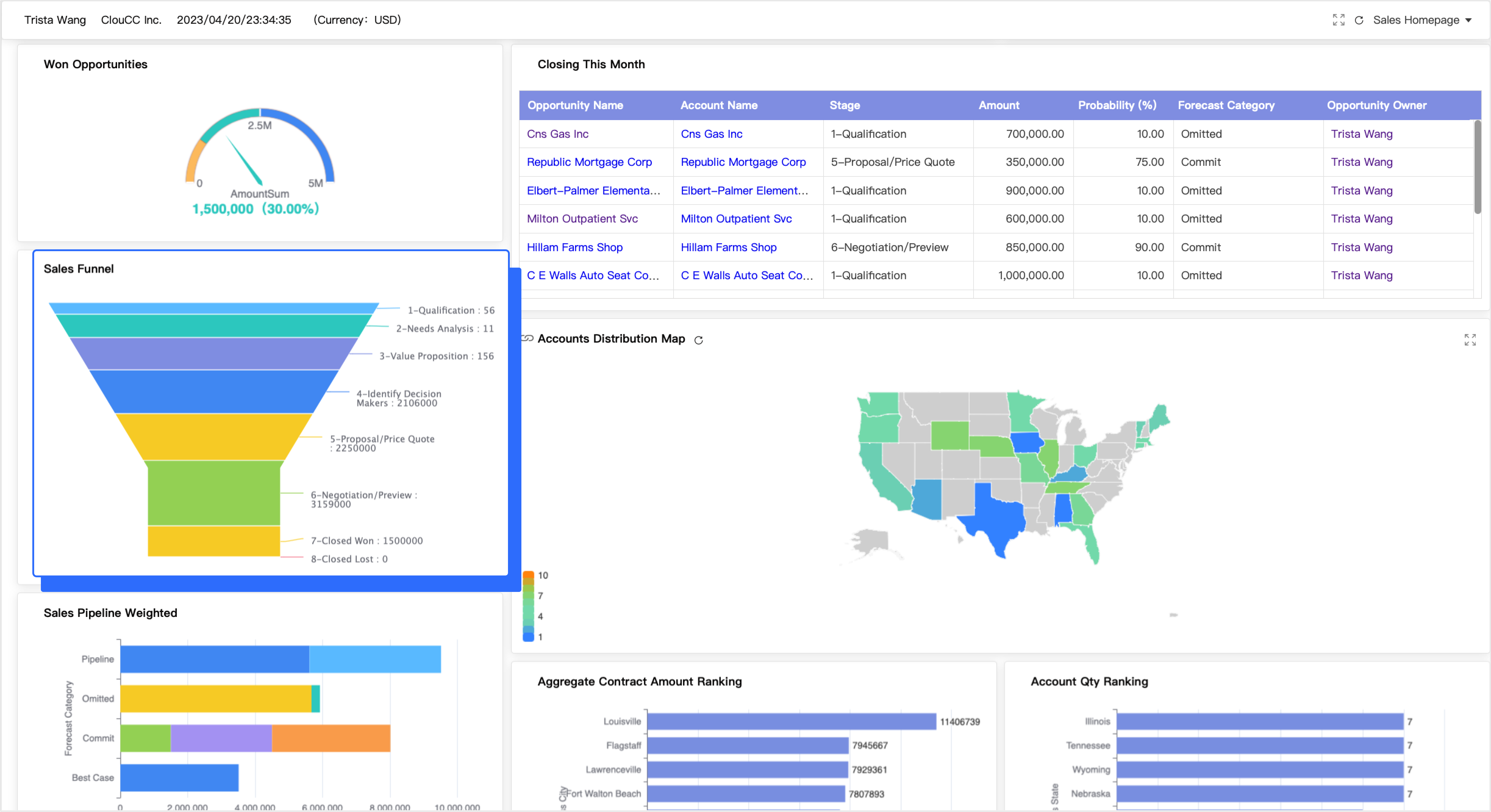 3. Orders
In CloudCC Sales Cloud, there are quick clicks to turn opportunities or quotes directly into orders.
Orders can be viewed in-system or as PDF files for printing, the same as the invoices.
Also, invoices can be emailed directly to enable online payment.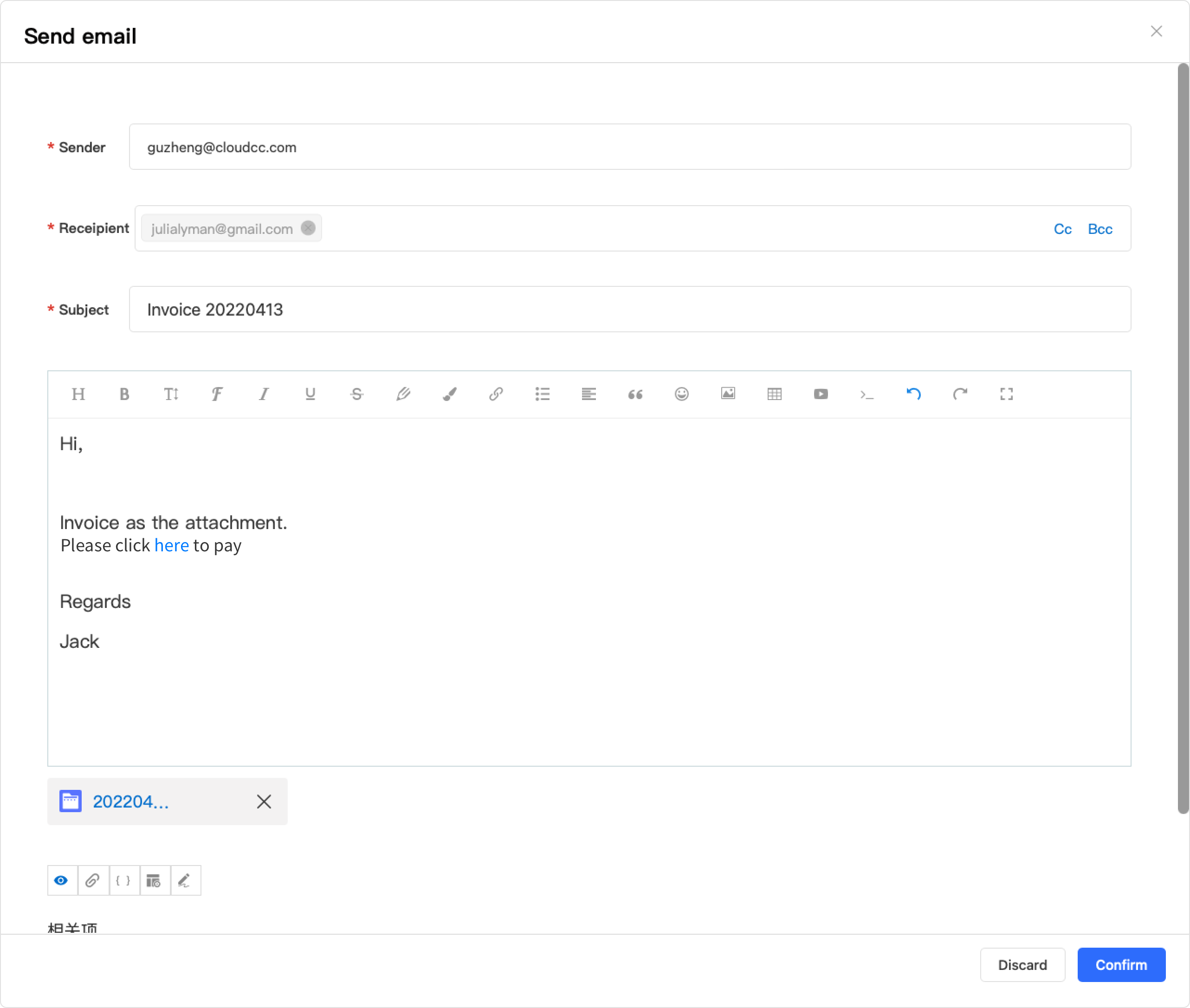 4. Services
For SMBs, after-sales are not getting enough attention, but it is indeed the key to growth. Only with the satisfaction of previous customers will there be a better reputation and more re-purchases from existing customers. CloudCC CRM SMB Package also includes the Service Cloud with the Self-Service Portal where users can submit cases by themselves. And the cases can be viewed in the desktop system simultaneously.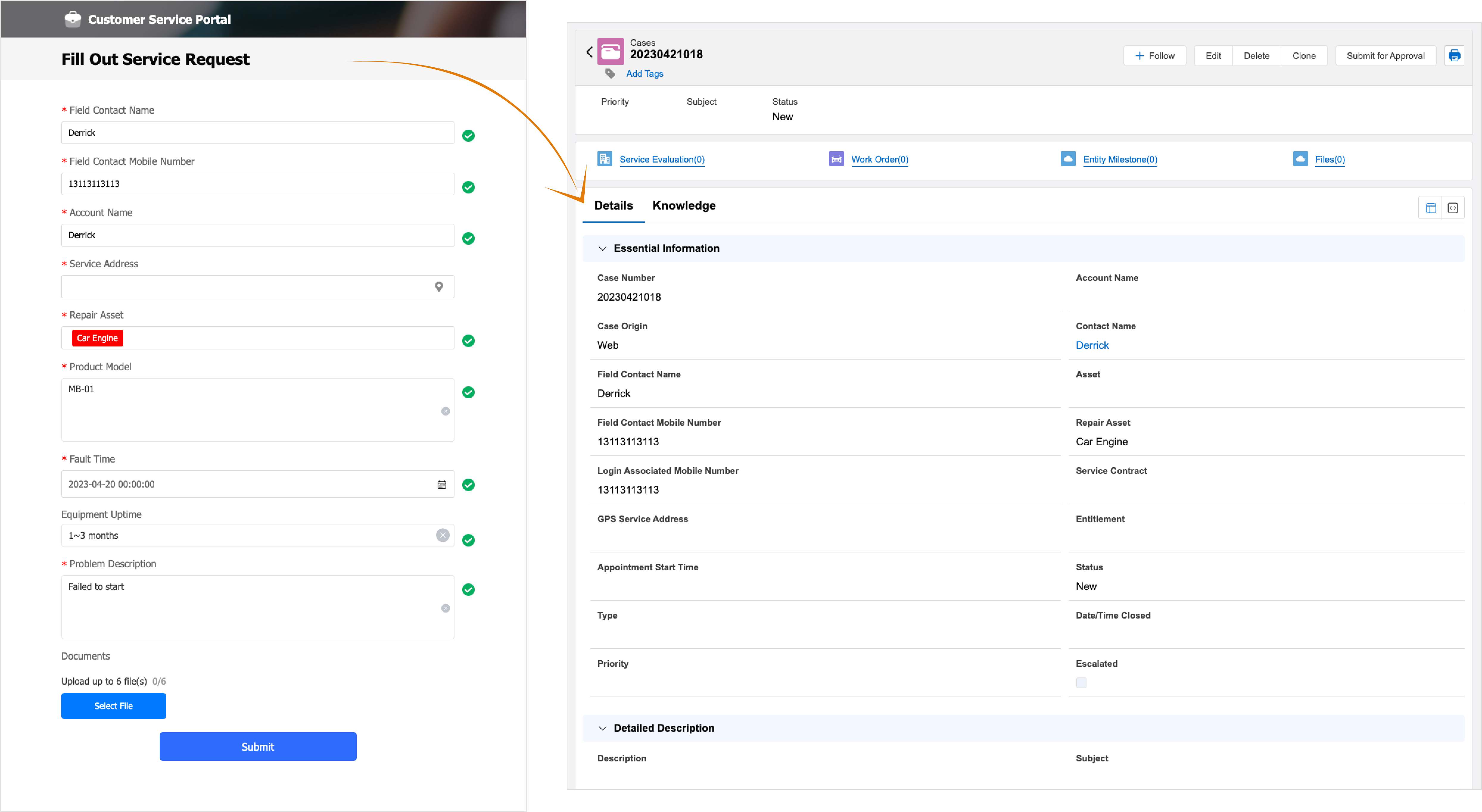 Furthermore, CloudCC CRM SMB Package is at an extremely affordable price point considering the financial constraints of startups and SMBs but still provides them with a complete management system in the all-in-one CRM software.
Check out more info!