Back to the list
How to Choose the Right CRM Platform for Your Business
August 26, 2019
Just like purchasing the right home or the right vehicle, understanding how to choose a CRM solution is that is best for your business is essential. Your business needs more than just CRM software, it needs the type of software and approach that fits your efforts, helps you improve customer relations, and finds the right trends and patterns that leads to more sales .
What follows are six tips in how to select a CRM that is right for your company. A little research can go a long way towards understanding how to choose a CRM system that is right for you.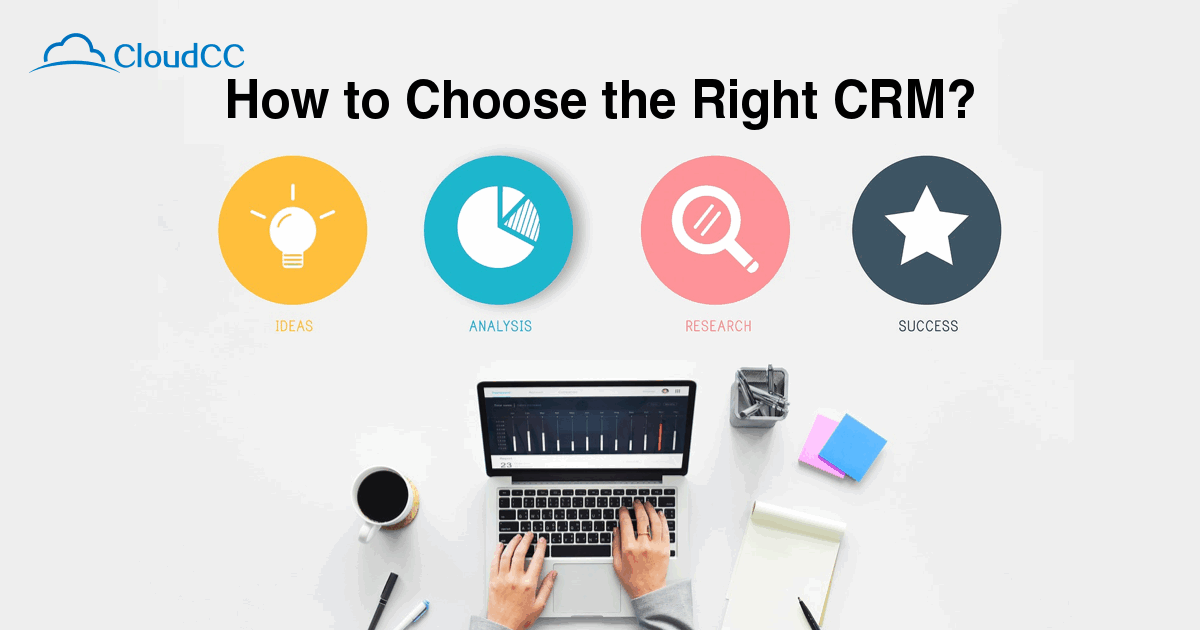 6 Tips on Choosing the Right CRM Platform for Your Business
1. SendinBlue
Fits the Problem: Arguably the most important aspect in how to choose the right CRM is understanding the problems you are currently facing. This means an honest overview of your business in terms of the following:
- Customer Service
- Marketing
- Customer Retention
- Sales Patterns & Trends
- Identifying Customer Needs
Whatever problem you are facing, the CRM system you choose should be best suited to handle that issue
Versatile: Even when focused on one area of your business, the right CRM should be able to work with or integrate well with your sales team. This means it needs to be versatile enough to address the primary issues while providing enough information to spot other trends and efforts that boost your sales.
Effective Communication: You'll want a CRM software solution that lets you customize your communications for different customers. This means at whatever stage you can address customer needs to help make the sale and create repeat sales. You should be able to customize communications to address a specific need with your CRM software.
Improve Productivity: Once you have learned the CRM system, it should speed up your services in terms of working with clients and customers. This means you will need to look at how your business is currently handling customer services and where a good CRM system can help. If it cannot speed up productivity, then it will be creating more issues that it solves.
Make More Sales: Whether you get more sales from new or repeat customers, the bottom line is that any CRM software system you purchase should boost your profits. By identifying customer needs, addressing specific situations, and improving the sales conversion process, this is why you spend time understanding how to select a CRM. It should boost your sales one way or another when properly used.
Flexible Mobile App: If there is one tip in how to choose a CRM system that is right for you, is choosing one that offers the Mobile CRM app with high flexibility. CloudCC is arguably one of the best in terms of how to choose a CRM system that provides you with instant access to important information about your clients and customers in anywhere and anytime.
If you want to save time from selecting the right CRM platform, then you can select one of the 8 best CRM platforms in the following list, which are the top 8 CRM platforms for every business from small, medium to large business for your references:
| | |
| --- | --- |
| Salesforce CRM | 5. Pipedrive CRM |
| HubSpot CRM | Keap CRM |
| CloudCC CRM | Insightly CRM |
| Zoho CRM | Freshsales CRM |
CloudCC is a great first choice to save you from the selection trouble. Whether your business is small or big, CloudCC offers what you need at a great price, which covers multiple powerful features from sale, marketing, service CRM and collaboration for start-ups, small, medium to large companies.
Conclusion
Now you will have a clear clue about how to choose the right CRM platform. Please remember to consider about the 6 tips when you are planning to purchase a CRM platform for your business, first think about the real needs and problems of your business, and then consider whether they are useful in the customer communication, sales and marketing productivity and Flexibility for your present and future business development.
Related Articles
What is CRM Platform and How Does It Benefit Your Business?
8 Best CRM Platforms for Every Business