Back to the list
How to Define CRM System Requirements?
November 19, 2019
What's a CRM system?
Businesses have become highly competitive. Regardless of the industry you belong to, you want to ensure that you can meet the needs of your customers at every pint This is what CRM systems help you do. They provide an effective and reliable way to respond to customers, while also ensuring that you can keep other aspects of your business functions on a daily basis.
CRM systems define a lot about the success of your company, and you have to ensure that they are able to meet your business needs with each stage of the business cycle you are.
How to Define CRM System Requirements?
With that in mind, there are specific factors that help you define CRM system requirements. These include:
Your goals
The first thing you need to define a CRM system is to consider the reason why you want to get a CRM system. On this step, you will need to identify the issues that you're experiencing with a system, as well as how their effects are being felt throughout your company. The issue with what is CRM systems UK might not be the same as those you get in working a CRM system in the U.S. When you have been able to identify the outcomes that you need, you can find areas that will need to improve under your current system. The concepts that will need to change will usually differ between businesses, but it will help to consider the following:
Efficiency: How the system will be able to help optimize your operation.
Performance tracking: You need to be sure that the new system will be able t help you track how well you (and your business) are performing.
Sales volume: You need to make more sales.
Access: Your workers have the potential to do better, but a lack of access to effective customer data keeps them boxed.
The stress of the new system
A lot of companies make the mistake of now accounting for the number of people that will be making use of the CRM system, as well as the amount of data that it will be working with. While doing this might be challenging, the general rule of thumb is that you can easily over-estimate and have the additional capacity for later years than finding yourself in a situation where you need to make upgrades and spend additional cash.
The access route of the new system
In addition to knowing the number of users, it is also important for you to know how and when the system will be accessed. The method of deployment (on-site or via the cloud) that you choose will affect your budget, as well as the implementation services needed and the ease of accessing the system. So, make sure to be careful here.
To help you out, consider the following:
1. Are all your staff members in the same place?
2. Do your staff members work using the same operating systems on their computers?
3. Where would you prefer for the CRM system to be located?
4. How will your servers cope if you choose to have your system on-site?
5. What are the backup procedures that you will need in the event of a platform failure?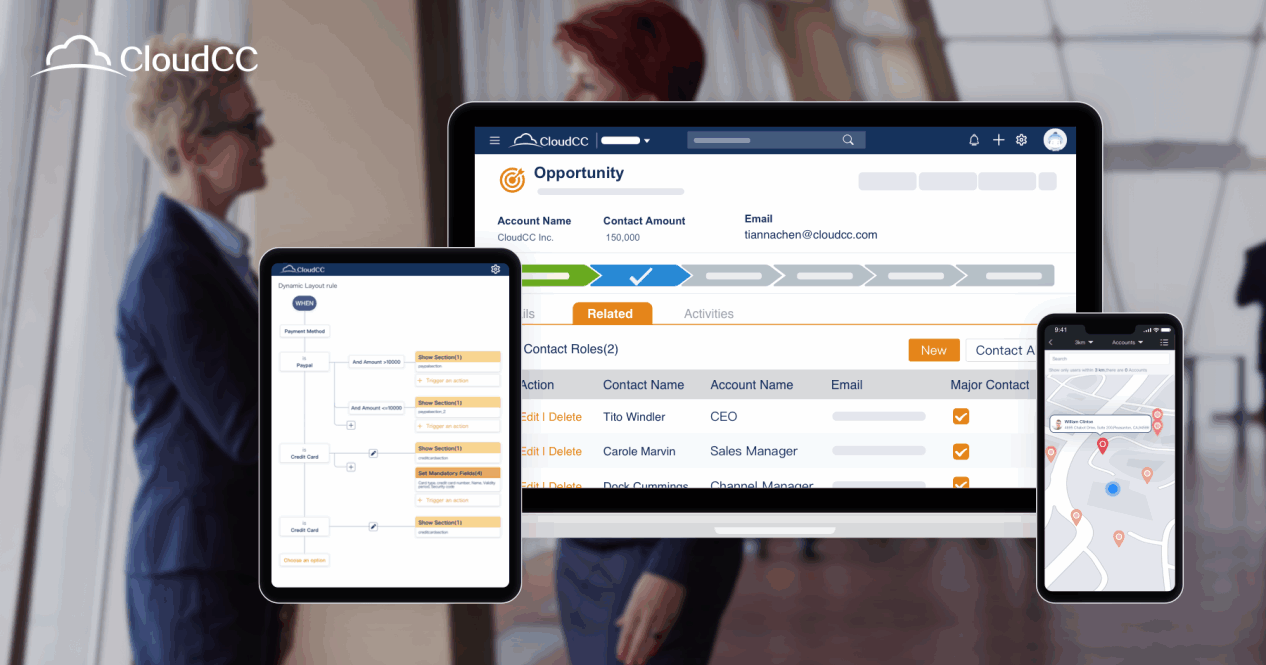 With that in mind, keep the following requirements atop your list:
● Marketing CRM features
Marketing is an important CRM feature, as it helps you keep information in real time. The specific features here include:
1. Marketing lead management
2. Campaign management
3. Email list management
4. Social media management
5. Led generation tracking
6. Lead scoring
● Sales CRM features
Every business has sales as its lifeblood, so you know tat this is an important one as well. With that in mind, look out for the following:
1. Performance management
2. Sales forecasting
3. Contact management
4. Custom pipelines
5. Lead assignment rules
6. Product level quotes
● Customer service CRM features
Happy customers lead to increased revenues. Your customers would like to be listened to, so have these features to ensure that you relate well with them:
1. Online support environments
2. Custom tickets status
3. Case/Contact management
4. Team inbox
5. Call center automation
6. Customer support automation
● Analytics and business reporting
Reporting and analytics provide an avenue for you to understand where your business is now, thus easily planning for the future.
So, ensure that these features are present:
1. Deal regression
2. Leads by offer
3. Leads by source
4. Dead on arrival
5. Contracts by lifecycle stage
Choose the One to Meet Your CRM System Requirements
Now that you have these in mind, you can check out a CRM system. Before you go typing "What are the most popular CRM systems" on Google, you will want to check CloudCC CRM , a cloud-based, highly engaging CRM software that works for all businesses and sizes.
With CloudCC, satisfying your CRM requirements will be nothing but a breeze. The platform provides you with the ability to track every aspect of your business, thus ensuring that things are able to run whether you're physically present or now.
Regardless of the size of your business or the industry you belong to, CloudCC is a reliable CRM system that keeps you in line with your objectives, thus ensuring that your performances are constantly on the upsurge.
By keeping information on a cloud, CloudCC provides all important stakeholders in business with information in real time. Its stress capacity is strong, so you can have enough users on it at a time without necessarily experiencing any lags.
As for features, everything you require is right here. Activities are grouped into 4 categories (sales, marketing, workflow, and service), thus ensuring that business owners are able to effectively understand everything that runs with their ventures at every point.
Of course, it is important to try your hand on CRM. Businesses need it, and in today's competitive world, you need all the advantages that you could possibly get your hands on.
Related Articles
How to Choose the Right CRM Platform for Your Business
6 Best CRM Systems That Are Easy to Use