Back to the list
How to Manage Company Business Through CRM
August 08 2023
Through the CRM ( Customer Relationship Management ) system, the company's business can be effectively managed, especially the activities related to customers and sales. Here are some steps and suggestions to help you manage your business through a CRM system: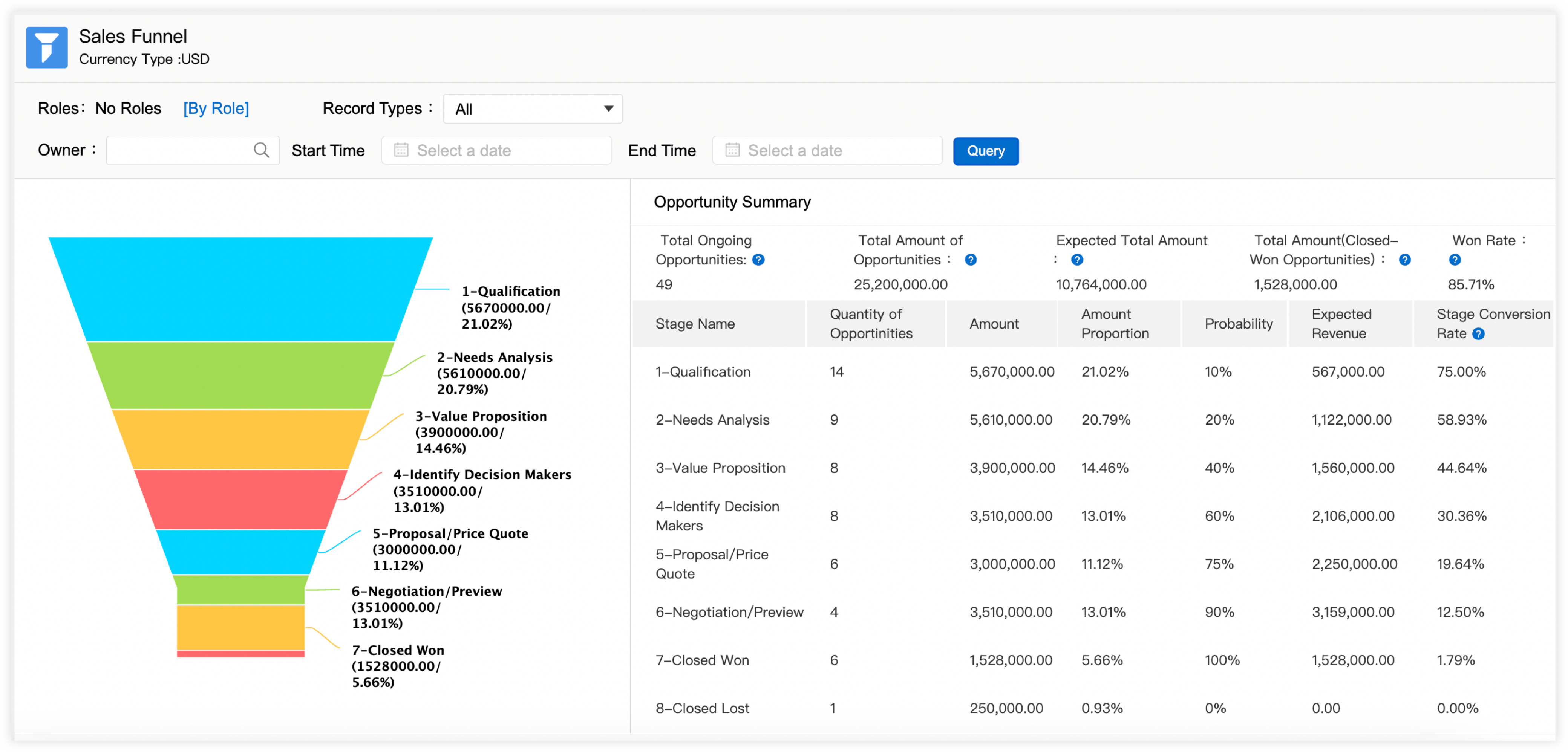 1. Identify your business goals: First, define your business goals. This may include improving customer satisfaction, increasing sales, increasing your customer base, etc. Clarity of goals helps to better configure the CRM system to meet your needs.
2. Choose a suitable CRM system:According to your business needs, choose a suitable CRM system. There are many CRM vendors and products to choose from, including Salesforce, HubSpot, Zoho CRM, and more. Make sure the CRM system you choose has the features you need and is easy to use.
3. Customer data management:Import all customer data into the CRM system and ensure the accuracy and integrity of the data. These data may include customer names, contact information, transaction history, communication records, etc. The CRM system will help you centrally manage these information, making it easier to find and update customer information.
4. Sales pipeline management: Use CRM system to track each stage in the sales pipeline. This will help you understand the status of your prospects and existing customers, and you can better predict sales performance. You can create sales stages, track leads, set sales goals, and more.
5. Automated marketing:Use the automated functions of the CRM system to optimize marketing activities. You can create automated emails, SMS campaigns, social media campaigns, and more to connect with customers and drive prospects down the sales pipeline.
6. Customer Service Management: Use CRM system to track customer problems and complaints and respond in time. Make sure your customer service team can handle issues quickly and deliver a great customer experience.
7. Reporting and Analysis: Utilize the reporting and analysis capabilities of your CRM system to monitor business performance. You can create a variety of reports including sales reports, customer satisfaction reports, and more to help you make smarter business decisions.
8. Train your staff: Make sure your team understands how to use the CRM system properly. Provide training and support to familiarize employees with the functions and usage of the system in order to realize the full potential of the CRM system.
9. Continuous improvement: Regularly review the use of the CRM system, and make adjustments and improvements based on feedback and needs. A CRM system should be a flexible tool to adapt to changing business needs.
10. Protect customer data:Make sure your CRM system complies with data protection regulations and take steps to keep customer data safe. Customer trust is the key to maintaining a good customer relationship.
By using a CRM system effectively, you can better understand customer needs, improve sales efficiency, enhance customer loyalty, and ultimately improve your company's business performance. If you also want to manage your company's customer business easily and quickly, please contact CloudCC CRM, the CRM Software developed by the company can help you achieve rapid growth of your company's business.