Back to the list
How to Quickly Locate High-Quality Leads and Invest Resources Effectively
May 23, 2023
Use CloudCC to quickly get visitors on a website, chat, social media, or exhibition. Use the high seas pool and allocation rules, intelligent scoring, assign clues to the appropriate sales staff, and turn into business opportunities in a timely manner. Lead management is a systematic process in which salespeople need to screen, analyze, and cultivate incoming leads so that they can be transformed into new business opportunities. If enterprises want to make full use of potential customers who are interested in their products or services, they need a potential customer management platform. CloudCC CRM is an expert in lead management solutions. With the help of comprehensive lead management function, sales representatives can convert more leads in less time and less energy and devote limited resources to higher quality leads.
1. Collect leads through multiple channels
In CloudCC, companies can capture potential customers through forms, online chat on official websites, social media, offline exhibitions, and other channels to reduce customer acquisition costs.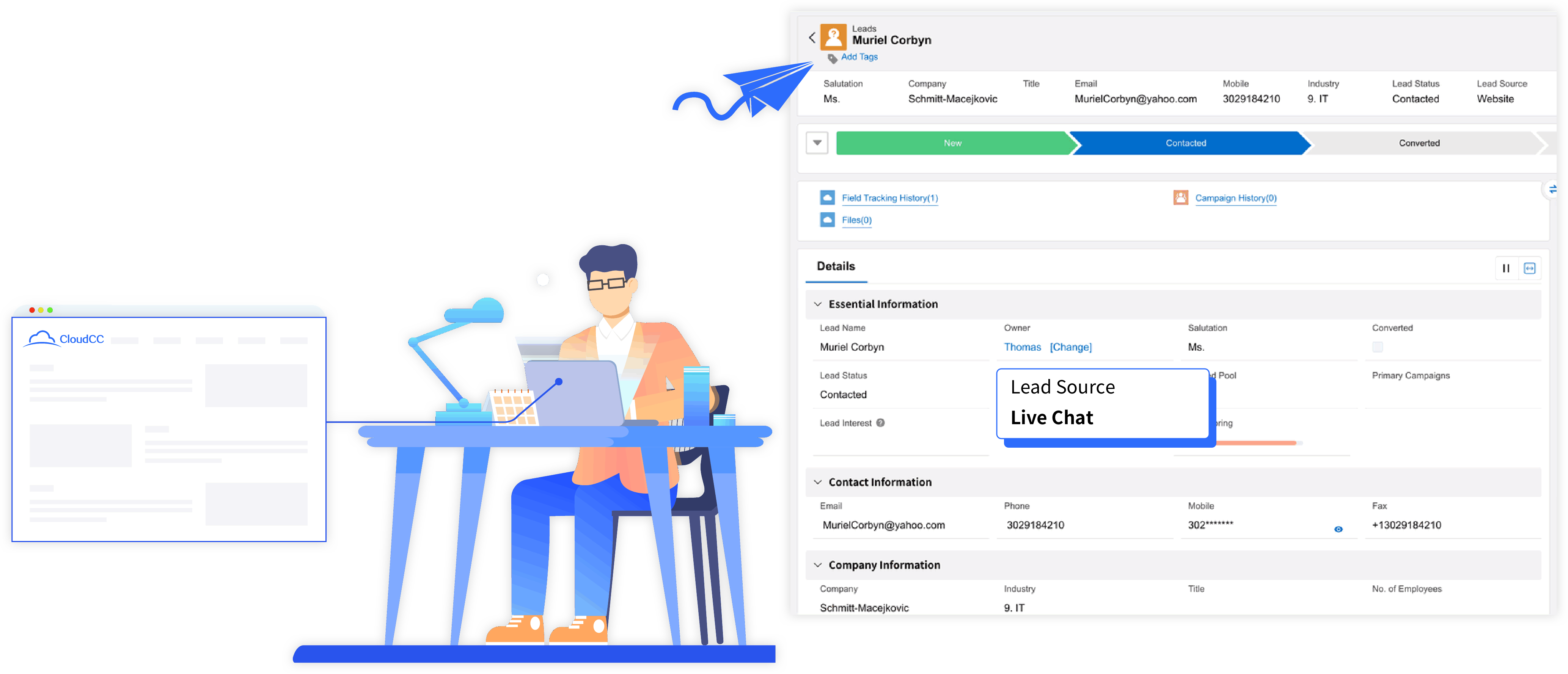 2.Lead verification and distribution
The lead pool can help enterprises to transfer the existing clues more efficiently, maximize the value of clues, improve the conversion rate of clues, and avoid the loss of clues. Enterprises can bring clues into the unified management of the high seas pool, in addition to manual distribution by the administrator, sales can also identify clues, receive, and follow up. The system can also automatically reclaim the clues that have not been followed up during the timeout.
One-click conversion of leads, manual conversion or automatic conversion when conditions are met, customers, contacts and business opportunities are automatically generated, and the transformation mapping field can be configured.

3. Lead scoring management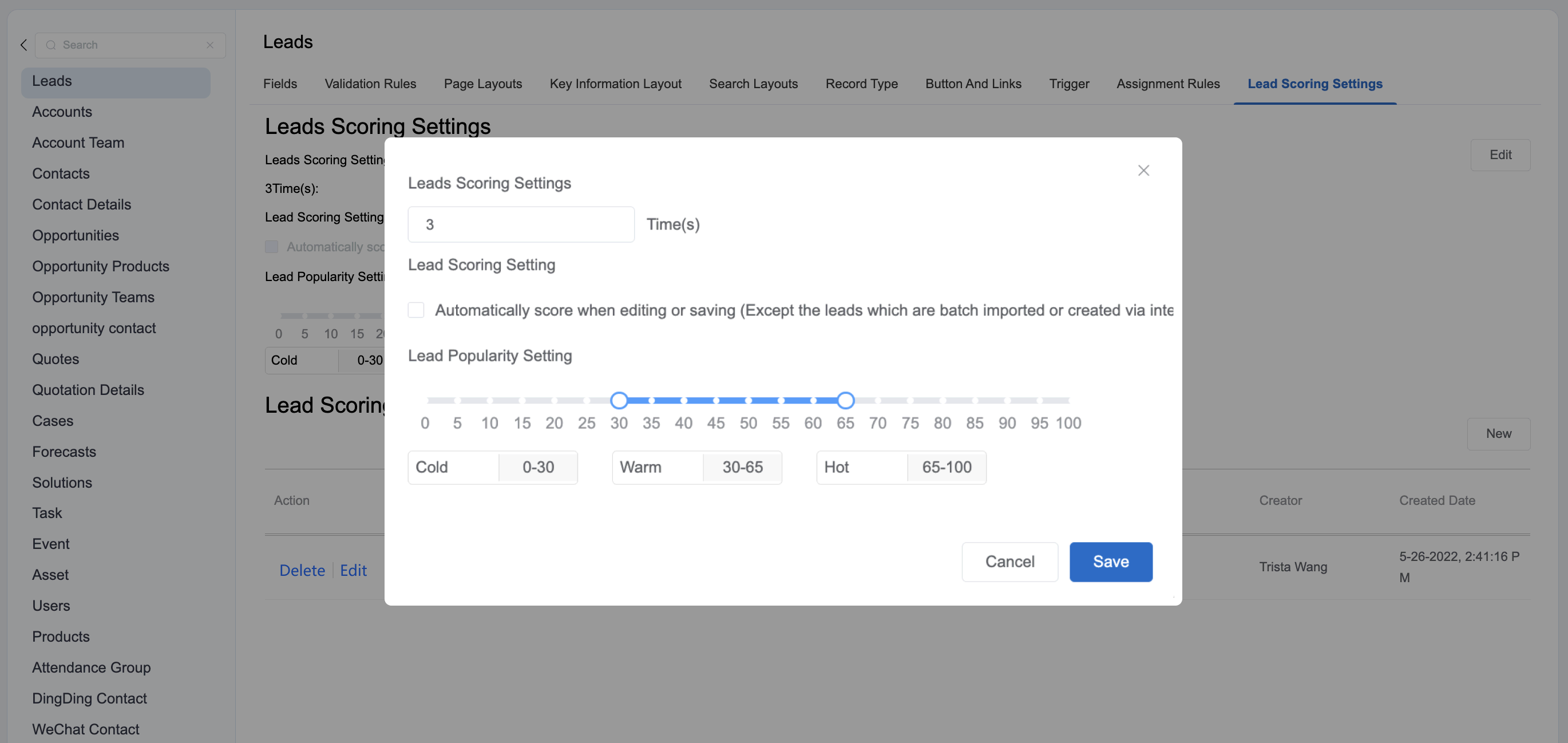 4. Leads conversion
For the process of turning clues into signing customers, the more complex the project transformation will be, the more complex the project transformation will be, and the strength of the transformation ability is also an intuitive manifestation of the sales ability.
In CloudCC, salespeople can turn potential customers into customers and contacts with one click, create business opportunities, follow up systematically in business opportunities, make the complex sales process scientific and procedural, and record follow-up tasks at the same time.
On the CloudCC platform, users can obtain a wide variety of visualization components and more than 20 built-in chart types to meet the needs of daily visualization analysis. Users can customize chart properties and styles as needed.
Charts can be drilled and traceable data sources, making it easy for users to quickly locate and solve problems, and lay a good foundation for data exploration of the possibility of business growth.
The powerful data analysis function of BI can be used to measure the quality of potential customers, calculate the conversion rate of clues from different sources, and evaluate the transformation ability of different employees, etc., which overcomes the shortcomings of real-time and consistency of traditional data, helps managers to obtain real-time and effective customer data, and supports enterprises to make correct business decisions quickly.