Back to the list
Powerful and Easy Task Management Software
August 21 2023
CloudCC Tasks are useful reminders for you- to get something done. They are scheduled for a day in the calendar and stay there till you close them.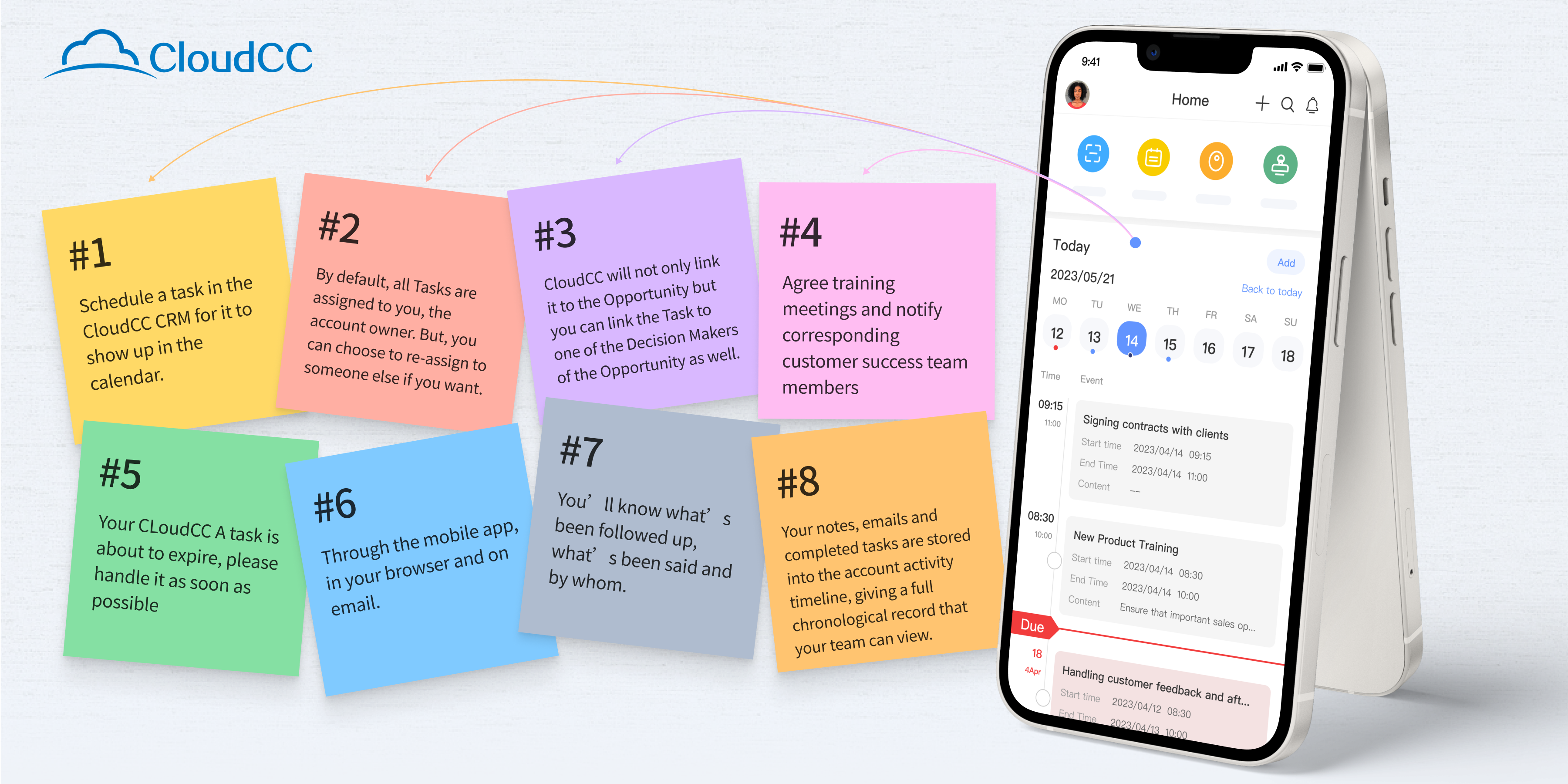 Create a task- for self or someone
Schedule a task in the CloudCC CRM for it to show up in the calendar. By default, all Tasks are assigned to you, the account owner. But, you can choose to re-assign to someone else if you want.
Link a Task to a opportunity
If you are working on a Opportunity and create a Task, CloudCC will not only link it to the Opportunity but you can link the Task to one of the Decision Makers of the Opportunity as well.
Notifications for due and overdue tasks
Get alerted when a Task falls due or indeed when it is overdue. Through the mobile app, in your browser and on email.
Activity Timeline
Your notes, emails and completed tasks are stored into the account activity timeline, giving a full chronological record that your team can view. You'll know what's been followed up, what's been said and by whom.