Back to the list
The 8 Best Free CRM Systems For Your Business
July 26, 2019
Customer Relationship Management system (CRM system) is important for helping you to maintain and manage prospect and customer quality relationships. This is possible to achieve through organizing sales initiatives, establishing sales stages, and managing the activities of customers in one place.
Even with the importance of a CRM system in helping with storage of customer data and assisting marketing efforts, buying and even the implementation of a customer relationship management system is usually time-consuming and expensive. This is true, especially for small businesses and startups. Subsequently, we will look at some of the best free crm systems that can help small-business managers in the management of their customer relationships without having to break the bank. These free crm systems have been identified based on different factors such as ease of use, affordability of paid/upgrade plans, metrics and tools for reporting, customer support, etc. After exploring dozens of various solutions, we have highlighted the best free CRM systems available so that you can select the best options that meet your company needs.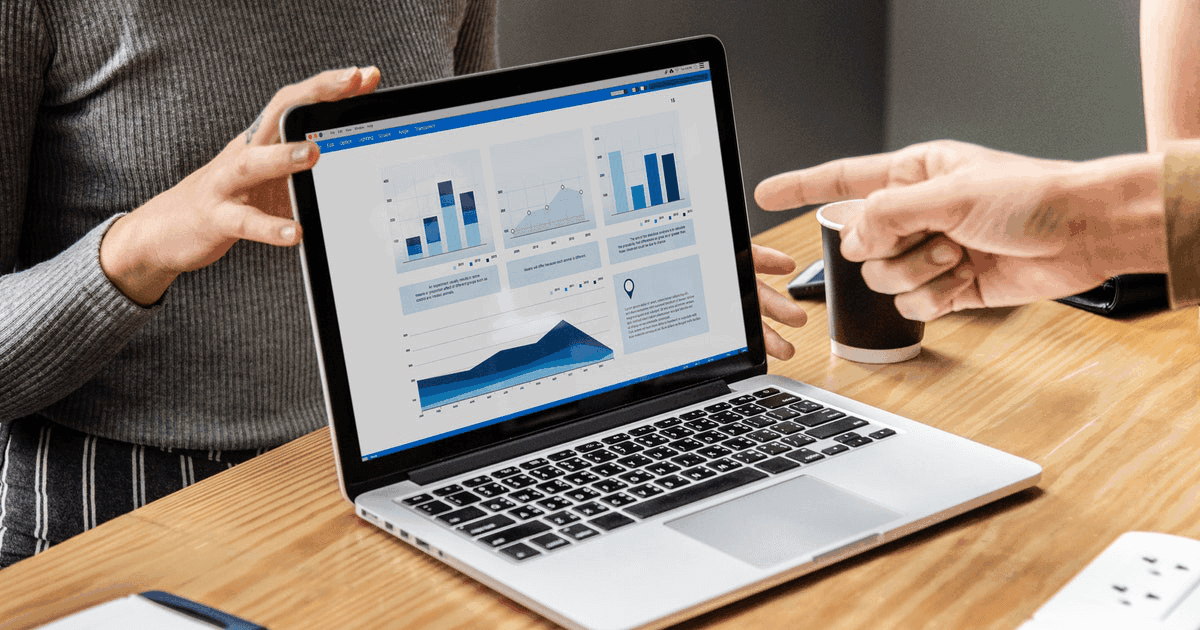 1. Hubspot CRM
Talking about CRM system, Hubspot is the name that should not be missed. Although this company specializes in marketing automation, its free CRM system is suitable for most vendors or service providers. It provides you with everything that you may need for organizing, tracking, and nurturing your customers and leads management. Its various features include email scheduling, conversational bots, reporting dashboard, conversations inbox, Facebook and Instagram leads, contact activity, etc.
Pros
• Help desk integration;
• Unlimited users and accounts at free level;
• Reliable platform;
• Blends with other work tools;
• Email marketing capabilities.
Cons
• Only basic tools/features are available for free;
• Lack of flexibility;
• The price of $50/user/month is quite expensive if you ever need to upgrade your plan into a paid one.
This is cloud-based free CRM system helps businesses and companies with the management of sales pipeline, marketing automation, and lead tracking. One of the top features of this free CRM system includes lead management, account and contact management, opportunity management and more. Moreover, as one of the best free CRM systems, other features include customer support tracking, email response control, live chat, search, knowledge management, customer service analytics, etc.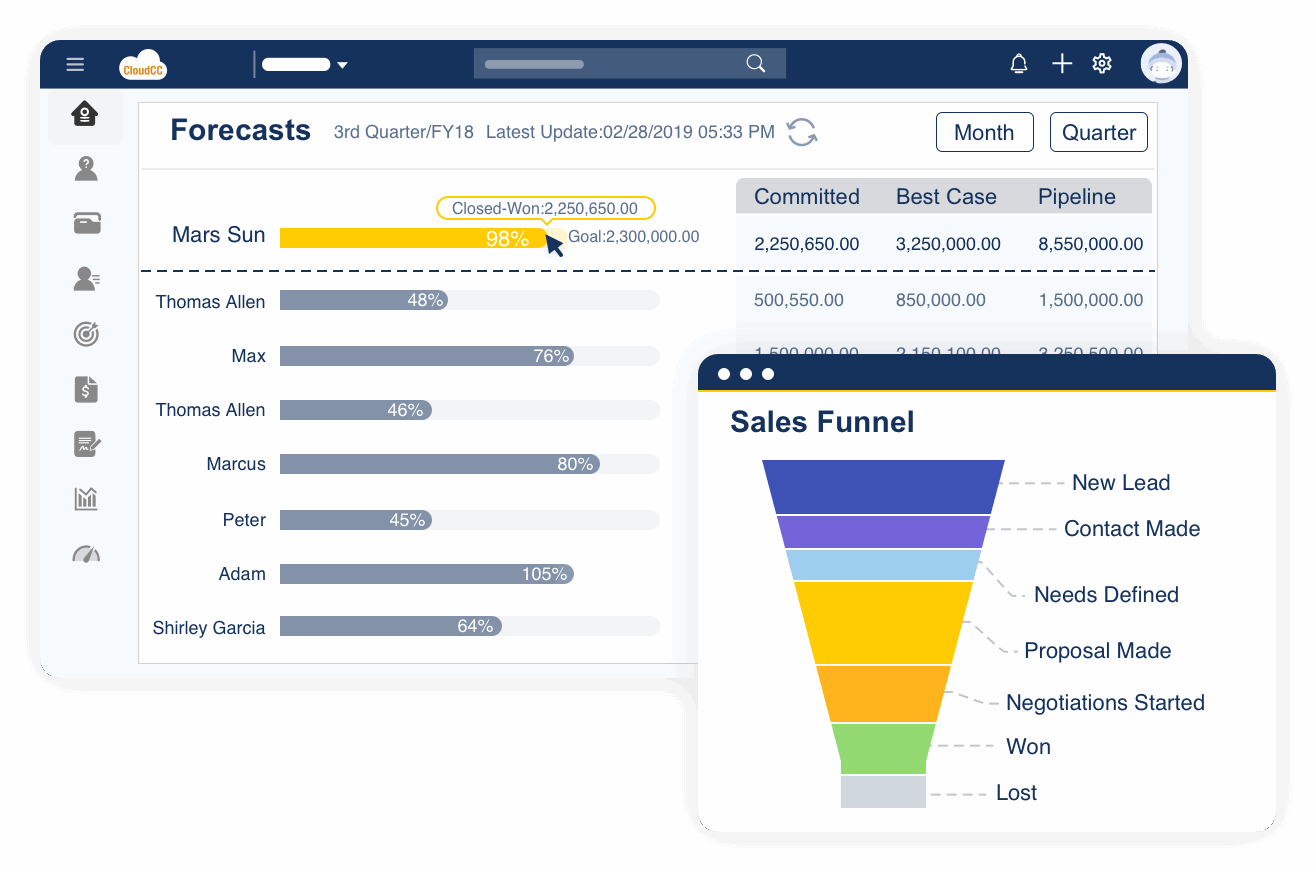 • Rich features in free plan and easy to upgrade with affordable prices;
• Easy access with CRM mobility on any devices;
• Regular software update and introduction of new useful features;
• Consultation service provided by the team behind this product;
• Email marketing capabilities.
• Very helpful customizable functions;
• CRM Integration with multiple platform like Gmail, MailChimp, LiveChat, QuickBooks, and Outlook.
CloudCC free CRM system is suitable for start-ups and SME business that requires to automate business productivity. The price is really nice to start-ups that could not spend too much budget on the CRM systems with only $6 per user/month for CRM pricing. While the price of this free free php CRM system is not high, the quality and functionality are quite rich due to its great developing capabilities and after-sales support team. Save time and money by automating your routine tasks and put your business on auto-pilot.
3. Salesforce
This is also another big name of free CRM system. This free crm system supplies you with sales, marketing and service automation with great features like customer information, reports, and insights in one place and is customizable, which means it is can grow with your business brand and visuals. Some of its features stand out include email marketing, social media integration, task management, internal chat integration, etc.
Pros
• Global recognition;
• Enhanced reporting capabilities;
• Help readily available;
• More insights provided.
Cons
• Not an intuitive interface;
• Too complicated to comprehend;
• May take longer to learn.
4.Zoho CRM
Zoho free CRM system provides you with reporting features that are detailed and also it is scalable which will come in handy as your company grows. It is also one of the free real estate crm systems recommended for its features of the Zoho CRM free plan include visitor tracking, professional analytics board, social media marketing, customer surveys, etc.
Pros
• Plenty of integrations provided;
• Sales force automation;
• Can be linked to Facebook and Twitter for collecting contacts as leads;
• Sales forecasting;
Cons
• More waiting time for customer support;
• Tutorials need an improvement;
• Lagging chat option;
• Unattractive and counterintuitive user interface.
5. Pipedrive
This CRM system is web-based. As one of the recommended free CRM systems, it can help you to monitor deals and plan sales activities. The different features of this free CRM system include sales reporting, full customization, Google Maps integration, email tracking, contact history, etc.
Pros
• Everything is customizable;
• Outlook email integration;
• Simple, intuitive interface.
• Sales forecasting;
Cons
• Limited functionality;
• Not mobile friendly;
• Enhanced search needs improvement.
6. Keap
When you use this free real estate crm system, you are better positioned to centralize client information, manage appointments and quotes, organize leads and essential customer information, and create and send invoices. The features supported by this free php crm system include invoicing and payments and quote and appointment management.
Pros
• Responsive customer support;
• Great interface;
• Very informative tool.
Cons
• Maybe difficult to learn and use, especially the Campaign builder;
• No option of adjusting the font size.
7. Agile
This particular free crm system has various standout features including email scheduling, landing page builder, email and click monitoring, lead scoring, and customizable data fields. This is the CRM tool to use if you need a lot of storage and users if you choose to use its free version.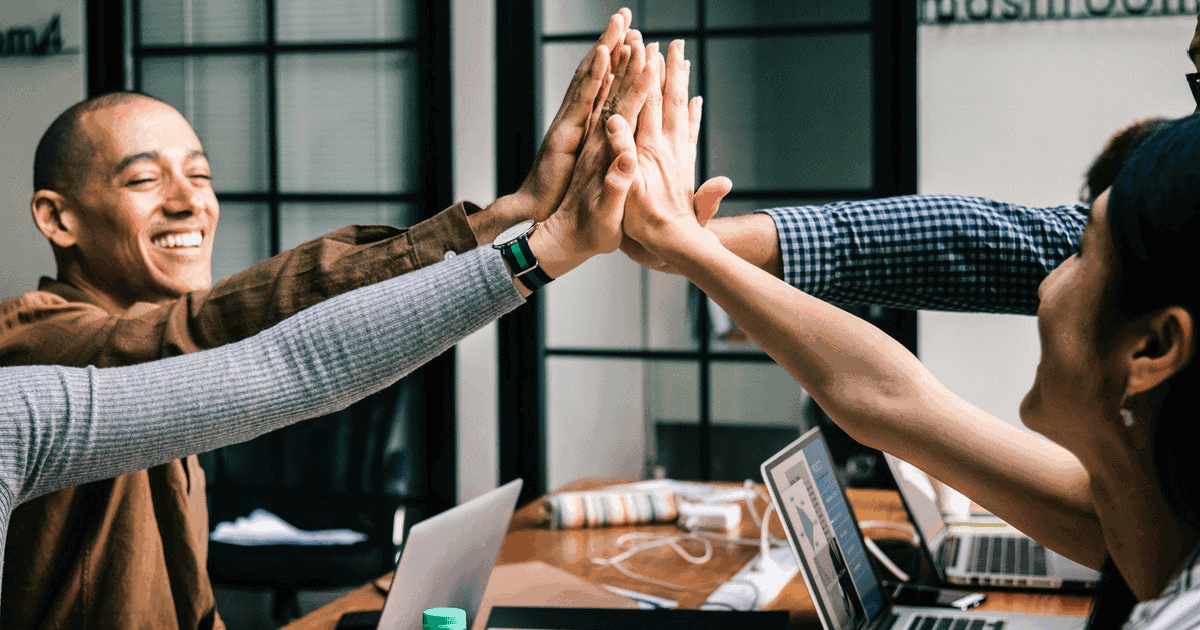 Pros
• As a free real estate crm system, Agile CRM is good for marketing and sales;
• Easy to use interface;
• You can compartmentalize different customers using tags.
Cons
• More customization options need to be added;
• Requires some understanding of CRM to use it.
8. Really Simple Systems
As the name suggests, this CRM system provides you with all the necessary and simple tools to kick your business sales into hyperdrive. As one of the popular free crm systems, its standout features are task management, integration with Xero, sales pipeline management, and a fully customized dashboard.
Pros
• Simple layout;
• Excellent customer service;
• Intuitive platform.
Cons
• Needs more integration for business efficiency;
• The report creation feature needs to be more user-friendly.
In conclusion, having seen the different features, pros, and cons of these free CRM systems, whether you are a real estate manager looking for free real estate crm system or a start-up owner looking for free php crm system, the above options are the best selected free crm systems for your business. You can further analyze your business needs and find the most suitable option.