Back to the list
What Are Candidate Management Systems?
December 27, 2019
Candidate management can be defined as a recruitment strategy that works for developing a stronger and sustainable relationship with job seekers. The prime goal is to improve the recruiting outcomes while improving employer brand impression.
In this world of advanced technologies, people demand everything with a click of the mouse. The traditional recruitment process may lead to the loss of talented candidates. In such situations, organizations are advised to follow some advanced practices to find the most motivated and eligible candidates. Here we need to discuss the importance of candidate management systems.
Candidate Management System
The candidate management systems (CMS) are designed to assist both passive and active job seekers so that they can go through recruitment funnel. The top-notch candidate management strategy is believed to enhance the overall candidate experience. This mechanism is highly useful for the higher education systems where candidates are continuously looking for the best job opportunities.
Stats reveal that today's job market is driven by candidates; hence, all recruiters need to work hard to ensure the best candidate experience. These practices further lead to fruitful employer branding strategies. The advanced candidate management software can help recruiters to manage the entire talent pipeline with a productive recruitment cycle.
Relationship between CMS and CRM
If we look at the current labor market, the candidates these days are considered as the most essential element of an organization. In this scenario, recruiters need to follow the best strategies for candidate relationship management (CRM). Indeed, there is a strong connection between candidate management systems and candidate relationship management. It helps to manage candidate interaction with the employer throughout the recruitment process. In other words, CRM works for creating a valuable talent pipeline and recruiters use it for their hiring requirements.
Candidate relationship management system can be defined as a combination of systems, processes, and tools that recruiters may use to control and design candidate experience. By using the potential candidate relationship management system, employers can create a dependable talent pipeline to nurture and engage the best candidates coming out of higher education courses. Candidate relationship management software can automate all the essential practices and tasks so that employers and recruiters can develop strong relationships with candidates, even the rejected ones as well.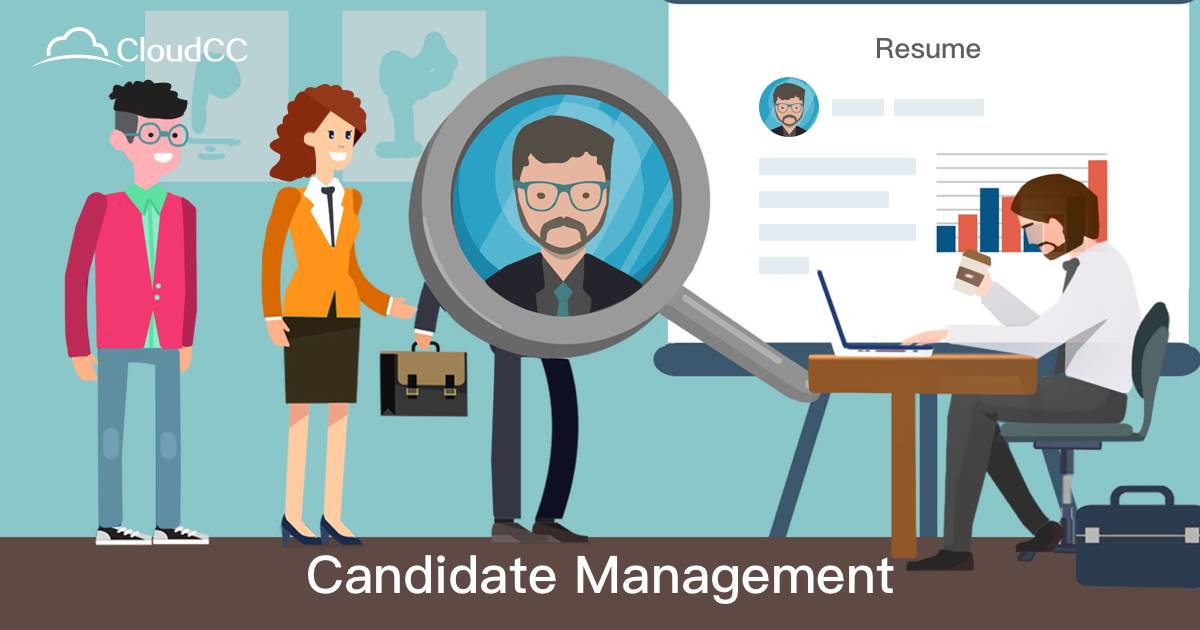 How does CRM help in the candidate management and recruitment process?
Below we have highlighted 5 major points about how CRM helps in candidate management and recruitment process:
● The most important role of the CRM system is to do candidate data management from multiple sources such as social media, emails, job boards, career pages, and paid advertisements as well.
● After collecting loads of data from different sources, CRM software also helps to segment available information so that recruiters and employers can access the most important information at the right time.
● These software tools also work for campaign management at higher education platforms and help to execute personalized communication with candidates.
● CRM automates the scheduling of text messages, emails, and phone calls as well.
● Feedback management is another crucial task performed by CRM software. It helps recruiters to make informed decisions.

How does CMS help in talent acquisition in higher education?
There is no doubt to say that CMS strategies used to manage candidates in higher education affect entire talent acquisition. Here are a few points that represent the importance of CMS in talent acquisition:
● Candidate database management software helps to manage all feedback and communications more effectively. The happy candidates will definitely tell others how your organization treats candidates and it will set a positive brand impression in the market.
● Free candidate tracking system can help recruiters and employers to connect to the most talented candidates.
● This kind of software leads to automation autonomy so that the connection between recruiters and candidates can be improved.

Experts advise that CloudCC CRM is the best solution to handle recruitment funnel in higher education. It makes the entire process quite flexible and easier to follow for students and faculty as well. Below we have highlighted a few incredible features of CloudCC CRM to update your knowledge base:
● CRM systems assist students to fill out registration forms online by eliminating the traditional manual processes. For recruiters, it becomes easier to access all student data in one place and prospect students accordingly.
● CloudCC CRM system automates online application submission, approval and rejection process. The employer or recruiters can also maintain an easy track of all applicants via an online platform.
● Candidates can receive their interview notifications online as CloudCC CRM software does efficient automatic scheduling.
● CloudCC CRM system also manages financial details of all students while keeping perfect track of candidate absences, attendance, course, and other essential variables.
● These candidate tracking systems also manage all personal details of the faculty members in higher education including photographs, educational background, profile, and employment history as well.
● CloudCC CRM system improves communication barriers at different levels in higher education and makes reporting and management much easier.

Key Takeaways:
There is no doubt to say that CRM candidate relationship management software is an integral element of every organizing that is searching for the best talent in the market. This advanced approach can help employers and recruiters in finding the most talented candidates in higher education. CloudCC CRM eases the management with its incredible features so that candidates, employers, and recruiters can connect through a healthy network online.
Related Articles:
How to Choose the Best Faculty Evaluation Management System?
Top 5 Faculty Management Software for Schools and Colleges