Back to the list
What is CRM Platform and How Does It Benefit Your Business?
August 27, 2019
With competition greater than ever, your business must take advantage of every opportunity available to succeed. Arguably the most important is your customer base, a resource that provides for more sales opportunities along with promoting your company to new potential customers. This is where a CRM platform comes into play.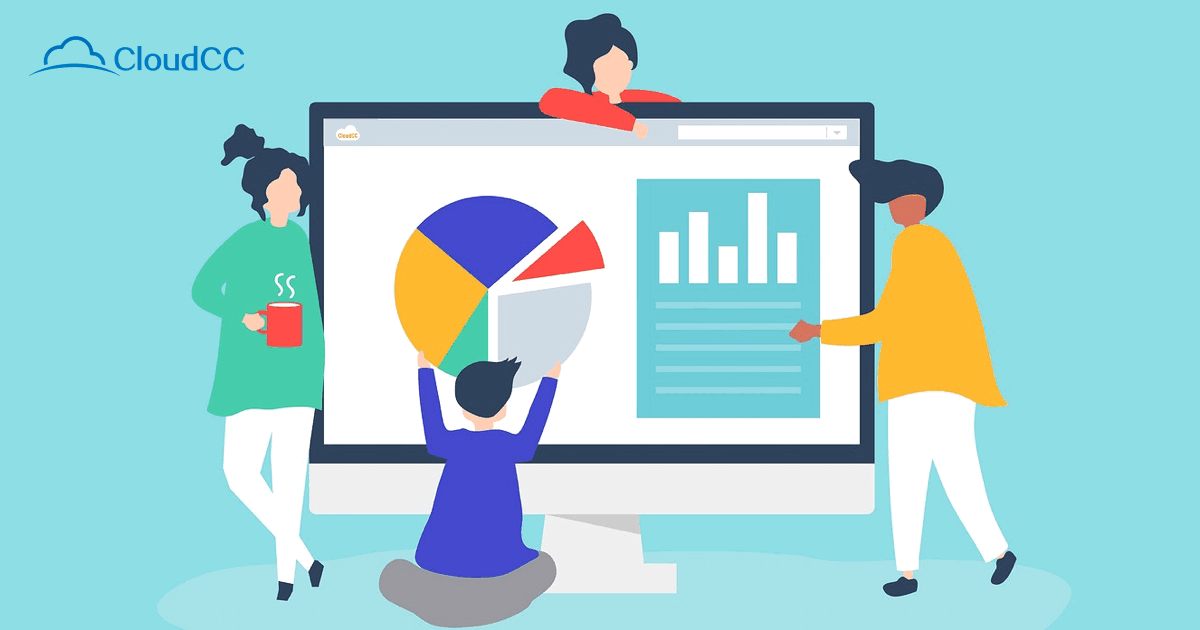 What is a CRM Platform?
A Customer Relationship Management (CRM) platform is a means of evaluating the type of customers that purchase your products or buy your services. The better you can understand your customer base, the better you can maintain contact and plan sales strategies. CRM software allows you to pull all the available information together.
The CRM platform meaning is simply the software and digital tools necessary to better understand your customer base. Using that information to maintain contact, understand trends, and plan marketing campaigns that delve deeper and further expand your customer base.
Cloud CC offers a simple, affordable, and powerful CRM platform that helps you better manage your customer base. If you are considering adding a CRM platform to your business, starting with Cloud CC will put you on the right track.
Types of CRM Platform
There are different divisions or types of platform CRM solutions that you can use. The different types stem from the applications of CRM that you want to apply to your business model.
Analytical: This is pulling together all available information about your customers, so you can make better informed choices about how to find new customers that share similar attributes. This CRM platform will help you create long-term marketing strategies based on existing customer information.
Collaborative: Pulling information together from vendors and distributors, this type allows customers to help shape their experience with your company. This type often uses instant messaging and new tools along with advanced technology to provide customer support and feedback.
Operational: This pulls together different sets of information from each customer into a single file. From contact information to all communications to their purchase history, you can see it all when using an operational CRM software system.
Sales Force: This type of CRM software is more focused on the sales made to every customer. It compiles the reports, creates calls, and mailings to keep in contact with your customers on a regular basis.
Sales Intelligence: This CRM software is aimed at overall sales performance and trends. It can help you see what is a hot item, or possible avenue of reaching new customers.
Benefits of CRM Platforms for Business
The Customer Resource Management (CRM) Platform is an essential part of your business efforts. Your customers are the reason why your company is in business, so understanding why they want your products, maintaining proper contact, and delivering excellent customer service is essential to the survival and growth of your company.
Using this tool on your side means you can better understand your customer base and grow it the right way. What follows is the top 6 Benefits of CRM Platform for business.
1) Correlation of Information:
It's not just having the information generated; the true benefits of CRM system means you can pull information together from different sources to create a complete picture. The advantages of CRM are considerable if you know how to use it.
2) Better Efficiency:
One way to lose clients and customers is not having the right information in front of you to best serve their needs. A great CRM benefit is having all customer interactions available, so you are not starting from scratch with the same old issues. Plus, you can help rectify such issues that may be common among customers through the right CRM system.
3) Increased Cross-Sell:
Understanding your customers means knowing what other products or services might work for them. Ask any business owner that sells a multitude of products and they will tell you that knowing what their customers might purchase is knowledge that is worth a considerable amount. One of the greatest benefits of CRM is identifying that need and providing an answer with something they can purchase.
4) Improved Relationships with Clients:
The more information you can bring up about your clients and customers, the stronger the connection you will make. This means you can create deeper connections to clients and customers that pay off in terms of future agreements and sales.
5) More Staff Satisfaction:
A happy staff is a better workforce. By providing your employees with the information generated from CRM software, they can better serve your customers. This means no more frustration at not having access to essential information, insight into persistent issues, or simply understanding the right answers to provide when asked a good question.
6) Saving Money:
When everyone is onboard with CRM software, the productivity will increase. This is because CRM addresses issues that leads to better customer service, improved identification of potential new products, and higher satisfaction among clients and customers. While there is a cost to having the best CRM software for your needs, the benefits can save you a considerable amount of money over time.
If you are considering CRM as part of your business efforts, then CloudCC CRM platform offers an excellent solution. With mobile app, seamless integration, and business processes designed to improve the overall efficiency of your customer efforts, Cloud CC provides the answers.
The benefits of customer relationship management will help your business get prospering in these highly competitive times. That's why you need the right CRM system to enjoy the CRM benefit which boosts your sales and keeps customers tied to your business.
CRM Platform Pricing Levels
The price levels for the different platforms will vary due to brand, capabilities, and features of the CRM software systems. In addition, many companies that engage in CRM platforms will have a monthly subscription fee that based on the type of packaging that you choose.
This means that you can expect to pay from $5 to $50 to $100 or more per month depending on the package and emphasis that you choose. You can check the CouldCC CRM platform pricing to understand how they set up the plan and price. Understanding the CRM platform will help you make the best informed decision about what type and brand of software to choose.
The Last Words
Now you know the definition of CRM platform, the types of CRM platforms, the advantages of CRM platforms and CRM platform pricing, so why don't you start to choose a right CRM platform to boost your business? You do not know how? Don't worry. You can keep on following us, and we will share more knowledge about CRM platforms in our next article.
Related Articles
How to Choose the Right CRM Platform for Your Business?
8 Best CRM Platforms for Every Business