Back to the list
What is CRM Application And Why is It So Important for Your Business?
September 6, 2019
CRM is not only a business changer but a life changer. By keeping your schedule up to date and scheduling all of your meetings with ease with CRM like CloudCC. These types of programs give you the capabilities of a large company, even if you are a one-person show at your small business. Everyone has to start somewhere and these CRM companies know this. So enough talk about what they can do for you, let's find out what a CRM application even is.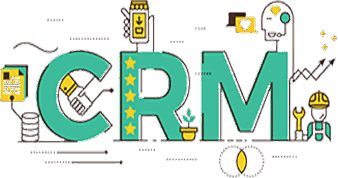 What is CRM application?
A CRM application is a Customer Relationship Management system. A CRM can do everything from keeping your customer service analytics up to date and on a graph that is easily accessible for meetings. It can even assist you with your email management, schedule meetings for you by embedding a link in your email signature your clients and customers can easily book a meeting with you. The CRM tells you what you have that day if you have any phone calls to make, and so on. What is a CRM app? CRM application means an app that is the same as your CRM system but it is on a mobile device making it at app or application. This makes your CRM mobile, the list is endless with a CRM app and can totally change your business around.
As a small business owner, the hardest part of the day is to do productive activities. You must searching for the best small business crm app. Some days get overwhelming and you can waste an entire day trying to do the right thing that will change your business around. Well, a CRM app is exactly what you need the two biggest in the industry right now is CloudCC and Salesforce. Now you must have heard of Salesforce if you are in the sales field at all. Did you know that CRM increases the customer's experience with your company? Three out of four customers have said in the survey that they spend more money with a company because of positive customer experience.
CloudCC is actually one of the cheapest CRM apps on the market right now. Yes, CRM costs money and it is a very small fee for the profits that you make because of it. The biggest enemy of small businesses and big businesses alike is procrastination. Your CRM app prevents you from doing that, instead of overwhelming yourself with your entire day, your CRM app gives you one thing at a time. Which one thing instead of thirty is always much easier to have your mind digest, and will prevent any overwhelming feelings. CloudCC can help narrow down your focus throughout the day so you can achieve the dreams that you had of your business when you first started.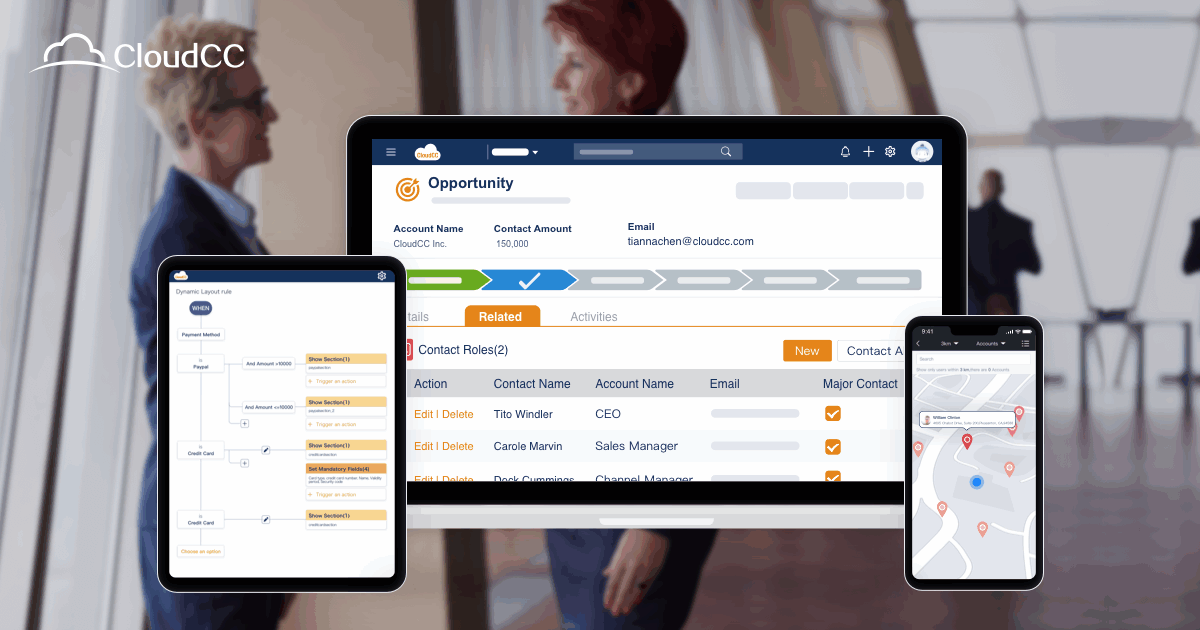 How can a CRM application help your business?
So here is a list of things that your CRM can help your business with:
● Customer Service Analytics
Every team needs to better themselves to better customer service for the entire team. With this option, you will be able to look at much different analytics so you can boost that customer experience!
● Customer Tracking
This data will tell you a great deal about what your customer is interested in and how you can provide a solution to their problem.
● Email Management
This email management system will help remind you of any emails you need to send that day or a deal that is close to closing. You can set highlights on different clients/customers' emails so you are flagged about that deal pending.
● Cloud-Based
Mainly it is an online CRM app, all great systems are cloud-based in the present-day business. This is the easiest way for teams to work with each other and not be in the same room as each other. Teams can work on the same project even if they are on opposite sides of the planet.
● Training Management
Online CRM app can be also designed to support your training operations, not get in the way! It helps to create long term loyalty and engage your students, suppliers, clients, and instructors. Track training is no longer a hard work from your CRM app- track course activities, capture and nurture leads, manage client records and even maintain relationships. Never lose track of anything!
● Mobile CRM Support
Over sixty percent of professionals in present-day business is constantly on the move, which means they need to have access to their CRM on the move.
● Social Media Integration
Integrate your social media with your CRM app; you will be able to look at birthdays that are coming up and other special days. Days that could benefit your business!
● Email Marketing Campaigns
Over forty percent of small business owners control their email marketing campaigns from their CRM app. This is another great benefit of CloudCC and can help your business move into the future of business.
You want to have your customer data in real-time, don't you? That would make the business so much easier if you could narrow your search down of who is the most interested in your business. With the email marketing aspect of your CRM app, you will be able to market to prospective customers and even add them to your sales funnel, with a set pace as well. You want to make money and have it be consistent as well. Businesses have seen boosts up to 15% in their company's productivity using their CRM.
Investing in a CRM system for your company would be a wise decision. Studies have shown that six out of ten companies use their CRM app as their base of operations for their email marketing campaigns. The world is noticing this so much that the 36 billion dollar industry is shooting over 80 billion dollars by 2025! This is because businesses are seeing an $8.75 return off of every $1 they spend, it is simple math. The more that you put into your customers as inattention and gratitude for them doing business with you, the more they want to spend with you because they trust you. Click here to have your own small business CRM app!
Conclusion
We have learned that a CRM app will boost our business by increasing the customer experience they have with us. Also with our CRM being a cloud-based product, our company can access the CRM app anywhere in the world. By integrating our social media our company can become an authority in our industry. So check out CloudCC and see how perfect it is for your business. This way you can start making a change to your business today!
Related Articles:
What is CRM Platform and How Does It Benefit Your Business?
What is CRM?