Back to the list
What Is A CRM System: A Guide for the Beginners
August 9, 2019
Have you ever wondered the question that what is CRM system? If yes, read on. The advent of the internet and continuously evolving technologies have completely changed the way organizations interact with customers. In this beginner's guide on CRM systems, we will completely decode CRM systems and provide answers to some key questions, such as: What is a CRM system? What are some CRM system examples?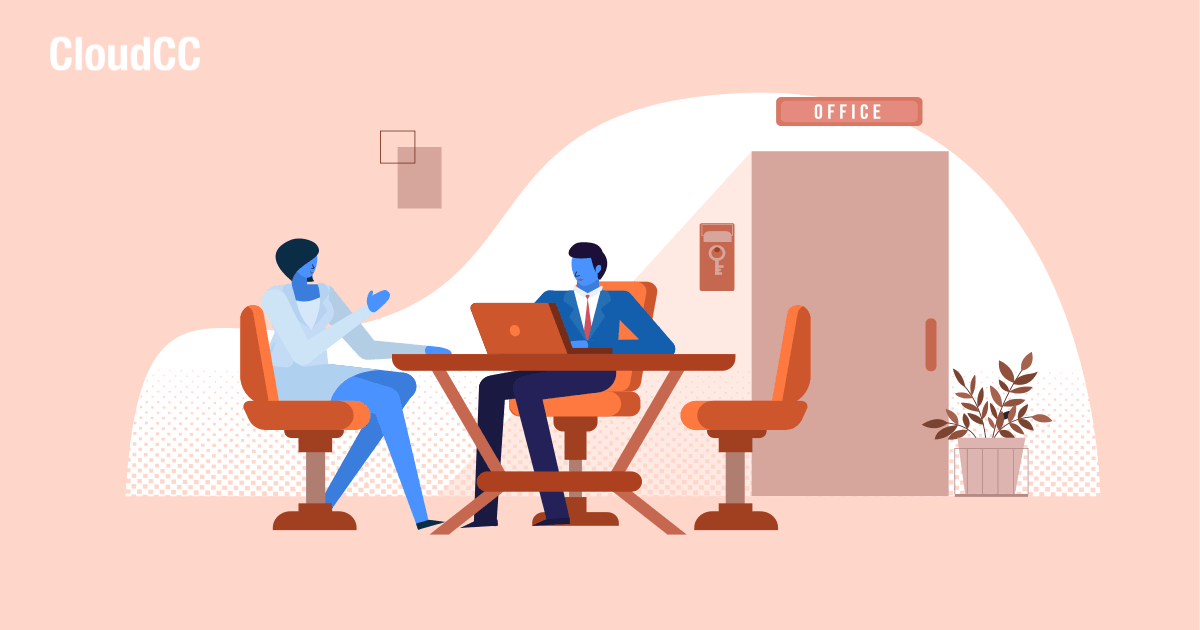 What Is a CRM System?
A Customer Relationship Management System, often abbreviated as a CRM system, is a business system mostly used by the sales and marketing teams. Customer Relationship Management systems do the primary job of managing customer data, analyzing it, and converting it into actionable insights. These systems also support other functions, such as sales management, prospect tracking, lead tracking, etc. CRM systems work in conjunction with social media platforms to facilitate team communication. Cloud-based CRM system such as CloudCC CRM allows entrepreneurs and marketers to manage data and take actions on it while on the go.
So, what is a CRM system? In short, a CRM system is a business tool that allows businesses to develop long-lasting relationships with clients and thus, drives business growth.
How Do CRM Systems Work?
Now that we have established a concrete answer to what is a CRM system let's decode how a CRM system works.
Most companies generate an extensive amount of data each day. Unfortunately, due to the lack of an organized way to store data, most companies lose this valuable data. This is the exact problem that CRM software solves. CRM software provides a centralized location where companies can store their data and retrieve it when needed. Over time, the CRM system builds an expansive inventory of customer interactions and thus, customer data. Marketers can use this data to understand their customers better and accordingly, design more effective campaigns. CRM systems can also be integrated with apps, websites, accounting software, etc. This facilitates the creation of an automated workflow, thereby leading to enhanced overall workplace efficiency.
Why Should Companies Use CRM Systems?
Now that we have developed some understanding of what is a CRM system and how it works, let's try to understand how companies benefit from using a CRM tool.
To be able to remain successful, companies must strive to build strong and trustworthy relationships with clients. This is where CRM systems come into play. CRM systems allow businesses to build solid relationships with customers. That apart, these systems also do the important job of helping organizations optimize their marketing strategy and improve workplace efficiency. Through a CRM system, all information can be made available to all agents.
Moreover, CRM tools can also be used by marketers and business owners to track the performance of all agents as well as eliminate any inefficient practices. Most CRM systems also include necessary financial management tools and thus, can be used to create quotes and send invoices to customers. A CRM tool can also be integrated with various social media platforms, allowing marketers and digital managers to post automatically and manage all channels from a single platform.
Given these benefits of using a CRM system, it is quite understandable why almost every company is either already using a CRM system or is in search of one.
What Are Some Must-Have Features in a CRM System?
Before we can go ahead and discuss some CRM system examples, there is another important question to be answered first: what are some of the key features a CRM software must have?
First, a CRM tool must have excellent contact management capabilities. It should also be able to perform lead management. A robust CRM tool should be able to update information in real-time, giving organizations an idea of tasks to be completed and taken on priority. Similarly, it should also have email tracking capabilities so that marketers can get an understanding of how their email campaigns are performing. Campaign management is another crucial feature that organizations must seek in a CRM system. The right CRM software will also allow marketers to design and run campaigns from a single platform. Moreover, it will also be able to deliver actionable insights regarding campaign performance.
The right CRM system will also allow marketers to understand how audiences are interacting with the brand through various social media platforms. The information received through these interactions is crucial as it enables marketers to optimize their marketing strategy and enhance the customer experience. Businesses should look for CRM software that can be used while on the go through mobile crm. Last, companies must opt for a CRM tool that can create accurate reports in real-time and provide crucial insights into the market, consumer behavior, and pattern, etc. CRM Customization should also not be ignored in order to meet the unique demands of specific business sectors.
How Should Businesses Choose a CRM Tool?
There are some important considerations and factors that businesses must take into account while choosing a CRM tool. The most crucial factor to consider is how easy the tool to use is. As a business owner, you should stay away from any CRM tool that is complicated. CRM tools are used by almost all the teams in an organization. Not every staff member will have the technical knowledge required to understand and use a sophisticated CRM tool. Thus, it is always a good idea to stick to a simple but powerful tool.
The CRM system you select must also be scalable. As businesses grow, their needs and requirements grow too. As a business owner, always rule in favor of a CRM system that won't require you to shift to another CRM software at a later stage. Similarly, businesses must also check for customization and integration features. The tool must be flexible and should be able to work in conjunction with the systems and apps you are currently using.
Let's finally discuss some CRM system examples.
What Are Some Good CRM Systems Currently Available in the Market?
Now that we have wholly decoded a CRM system, it is time to discuss some CRM system examples. When it comes to CRM systems, there is no shortage of options to choose from. This abundant availability of options often makes it difficult for marketers to make the right pick. To make deciding easier for you, here are some CRM system examples. Our top CRM system recommended would be HubSpot, Salesforce, Zoho, CloudCC CRM and Insightly.
Summary
We truly hope that, through this beginner's guide, we have been able to answer some of the questions you had in your mind and you are now in a better position to decide which CRM system is the right choice for you.