Back to the list
What is Mobile CRM and What are Its Benefits?
September 19, 2019
What is Mobile CRM?
Mobile customer relationship management (mobile CRM) refers to CRM application carefully designed to be executed, operated, and accessed with the use of mobile platforms. It helps organizations to add, edit, and manage their interaction and relationships with current or prospective customers through mobile applications.
Mobile CRM is also designed for those who often require remote access to the organization's core CRM application. Mobile CRM system can be an extension of the deployed CRM in the organization.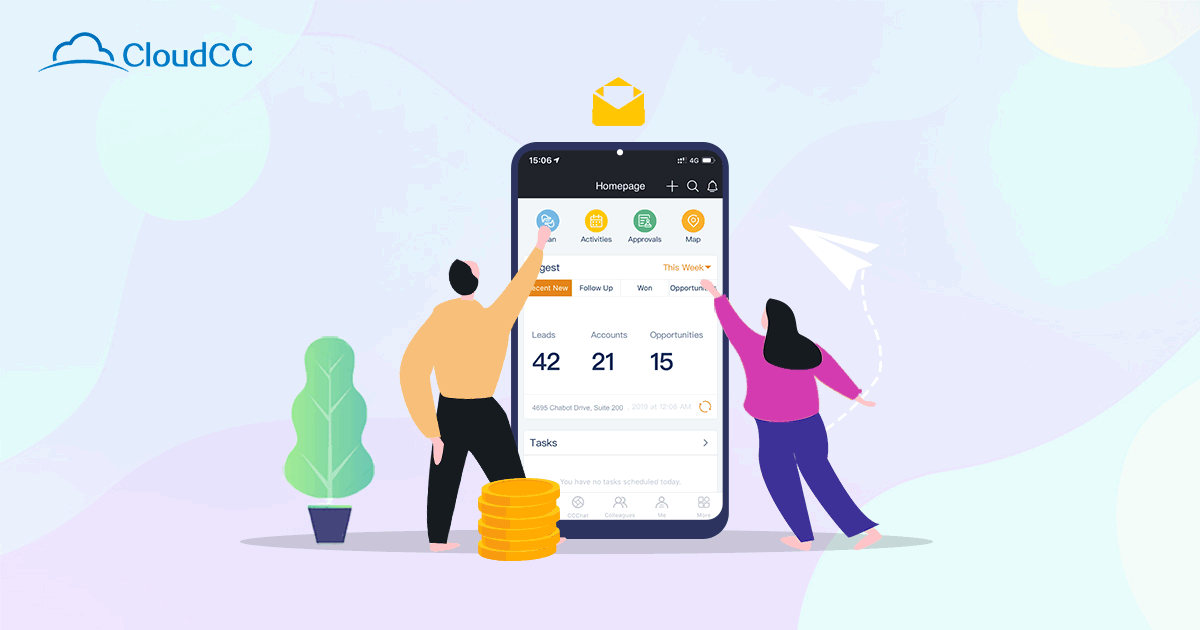 Why Mobile CRM?
It is no longer news that the transition of desktop users to mobile devices has necessitated real-time information available from anywhere. The rate at which mobile devices generate traffic these days is alarming and one of which results is the advent of mobile CRM.
No matter managing the sales team or marketing team, it can be another big challenge that a manager has to face. Tracking their activity, requesting for real-time updates, sharing of real-time insights, and ideas with the team are made easier with the use of mobile CRM.
With the use of mobile CRM, the issue of representatives trying to push back whenever you request them to come in when there are updates on clients and prospects is thrown out of the window.
Closing a deal with mobile CRM is easier and faster with the use of mobile CRM as compared to the traditional ways of sales reps wasting lots of time in closing a deal. Furthermore, mobile CRM can help you handle that overwhelming data that continuously come in.
Benefits of Mobile CRM 
1. Quick Access to Crucial Information and Data: With the use of mobile CRM, your team can access a lot of information regarding the clients. Information such as marketing activities, recent transactions, contact history and past interactions. Some of the best mobile CRM devices such as CloudCC CRM help to have a real-time response from the field with no need to run around.
CloudCC assists companies with marketing automation, lead tracking and management of sales pipeline. It also ensures users to fully prepared for anything that comes their way during meetings.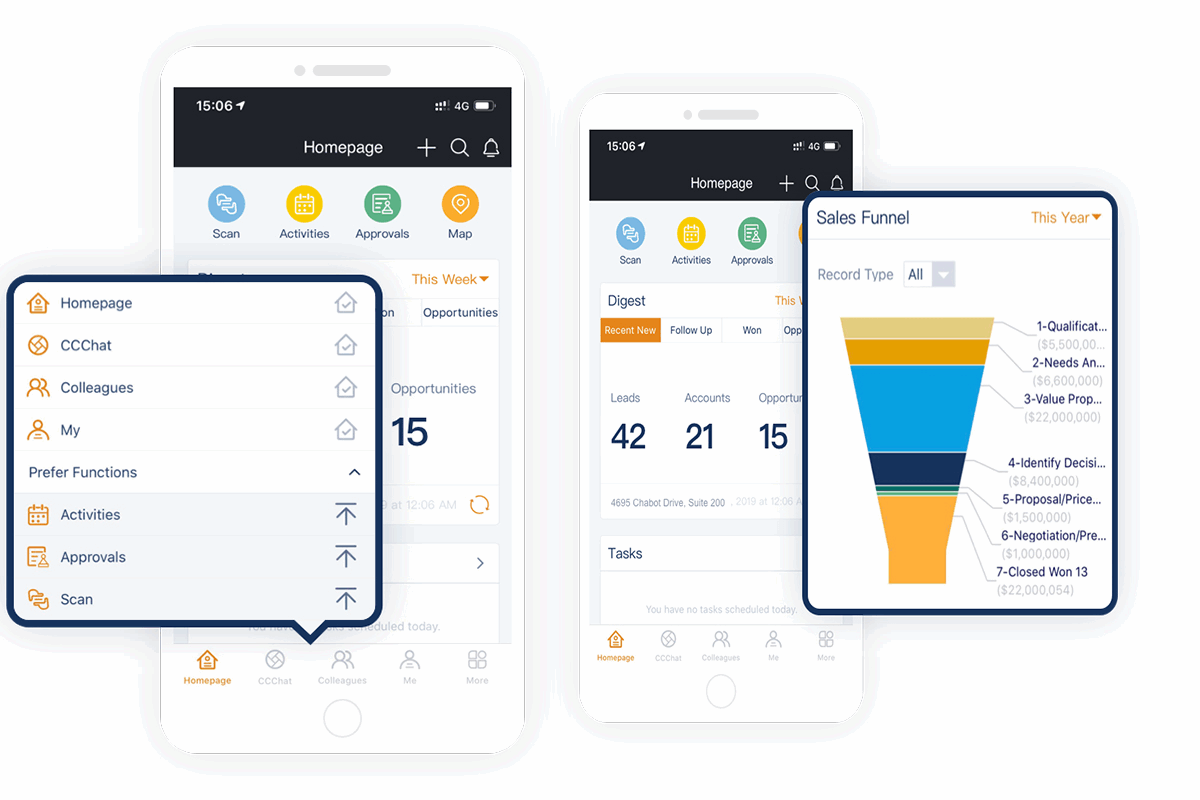 CloudCC has fantastic integrations with multiple platforms such as Gmail, MailChimp, LiveChat, QuickBooks, and Outlook. There are pockets of benefits associated with the use of CloudCC CRM systems, some of which are:
● It is quite affordable unlike the rest of the CRM systems on the market, suitable for any size or kind of your business.
● It offers customizable functions to meet your own business needs.
● It is quite easy to access even you're not skillful in coping with CRM systems.
● It has strong email marketing capabilities, which enables you to connect your emails to leads and contacts, use email templates or customize unique emails, and track emails to get a full overview of what is happening of a deal.
2. Improved Collaboration and Productivity: A mobile CRM app can help ensure that your customers are getting the best service available at all times. It is reported that about a 15 percent increase in productivity was experienced with the use of mobile CRM. Deals are closed faster with the use of mobile CRM as there is unrestricted access to any information team members may need at any point in time. Team managers and business peers are also briefed up about progress and updates too.
3. Breaking Down Silos: Mobile CRM makes it possible for you to integrate back-office systems such as ERP and supply chain software with a mobile CRM system to access crucial information such as quotes, orders, outstanding invoices, or product delay details.
4. Shorter Sales Cycle and Increased Sales Volume: You can rest assured of a quicker turnaround when you employ the use of mobile CRM system in your organization. It eliminates redundant tasks, ensures earlier deal closures and smooth running of the deal. With access to needed information at the tip of your finger, sales members can anticipate and respond to client's needs without hassles.
5. Improved Information Insight: By making full use of the best mobile CRM, you can access real-time related reports from field staff to keep updated on the status of existing deals or if there are new deals ahead. Access to this kind of information offers great insights and guidance to sales reps or others, resulting in better collaboration and improved efficiency. The best mobile CRM should be equipped with advanced features such as multi-factor authentication and VPN requirements. It enhances security framework of all the operation as there are crucial data in there.
The Final Verdict
Mobile CRM systems like CloudCC delivers a full CRM experience on smartphones, tablets, and other internet-enabled devices. It enables sales, marketing and customer service teams to access and manage key and up-to-date information in a seamless and reliable way, wherever they are. Never hesitate to pick the best one to achieve your goal and thrive your business!
---
Related Articles
6 Best Mobile Sales Apps for 2019
What is CRM Application And Why is It So Important for Your Business?