Back to the list
What is the Best CRM Software in 2019?
November 08, 2019
Customer Relationship Management (CRM) software are tools used in helping businesses understand their businesses quite better in terms of wants and needs. There are tons of CRM tools with the paid version and/or free version, but what is general about them all is that they assist businesses in serving customers more effectively and efficiently.
The choice of CRM software may make or break your business. So, diligent reviews have to be done about the CRM software you are choosing. Is it one of the best CRM software presently? Is it free? These are some of the tentative questions you need to ask before parting way with your money for the CRM. Below are a few of the best CRM software in 2019. Please let's have a look: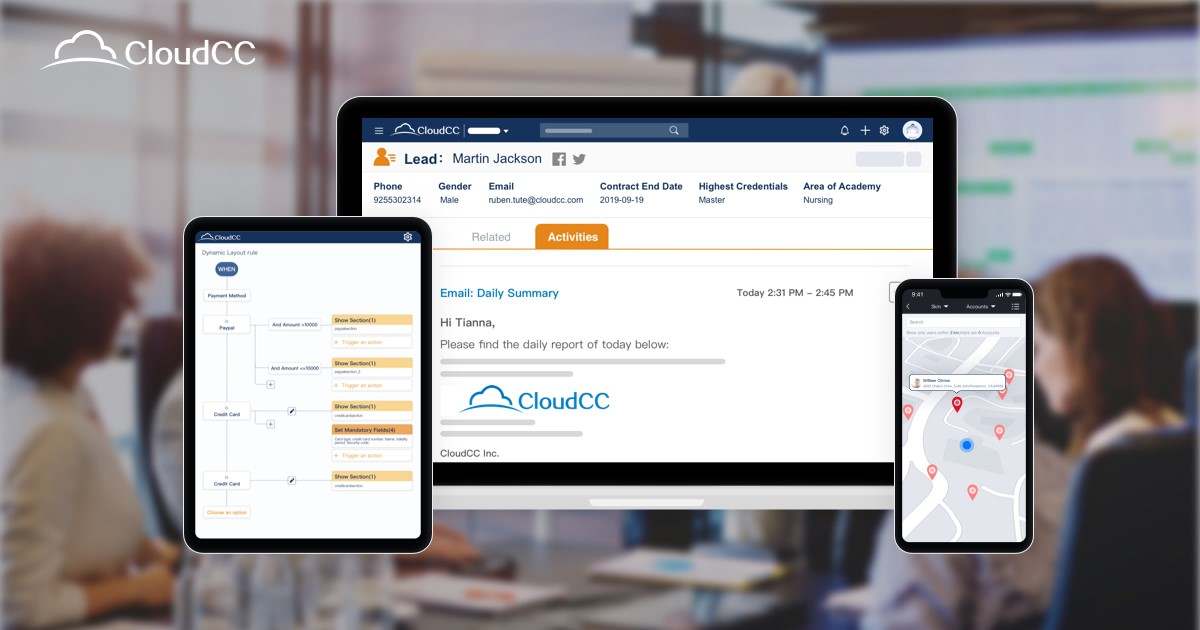 1. Zoho CRM Software
Zoho is one of the easy-to-use and best CRM software options you can quickly learn without to be a tech-savvy. The software is easily and readily deployable and offers pockets of features such as sales automation, sales pipeline management , marketing automation, performance analytics, and a host of others.
Zoho's pricing varies due to different packages. The standard package goes for $12 per user per month, the professional package is $20 per user per month, and the enterprise package goes for $35 per user per month.
Zoho is indeed among the best CRM software that has always focused its attention on small and medium-sized businesses. It wasn't an afterthought at all, as all its features are carefully designed to serve the small businesses in its area.
Pros of Zoho CRM: 
● It is a piece of excellent software that allows for easy implementation.
● It has a straightforward interface, which makes it interesting to use, coupled with a lot of customization options.
Cons of Zoho CRM: 
● Some of the features may cost extra.
● Users reviewed that it's a young company so there are some glitches/kinks still being worked out.
2. CloudCC CRM Software
CloudCC is one of the best CRM software in town presently as it provides a professional CRM solution to pockets of firms such as manufacturing, education, life science, and IT. It can not only support small and medium-sized businesses, but also help the big guns of the industry maintain their positions through perfect and easier campaign management.
As a company owner, sometimes, you begin to wonder about the new staff recruitment of about 20 persons. Don't worry, with CloudCC CRM software; you can handle as many as 1 million customers.
The following features are what make CloudCC CRM stands out from the rest of the best free CRM software available in the town presently. They are as mentioned below:
● Sales: CloudCC CRM helps in standardizing processes and services delivery in so many ways. One of which is that you are always on top of all your meetings, tasks and sales goals.
● Service: CloudCC service is such that, when customers apprehend issues working with the software, the service portal connects them with the service team anytime, anywhere.
Similarly, through its configurable faceted search, customers can easily find what they are looking for without hassles.
● Marketing: CloudCC CRM through their email marketing can help in creating, designing and sending responsive HTML emails for your audience. It can track the number of times they open and click, drive successful email campaigns and so on. The personalized marketing journeys can be automated for different audience segments based on interaction with your brand, witness conversion soaring.
● Workflow: CloudCC CRM helps to ease the tedious work associated with a streamlined sales process. It assists in freeing sales reps from the usual daily repetitive tasks of sending emails to leads.
Pros of CloudCC CRM:
● CloudCC CRM is scalable and affordable for any size of business.
● It allows for easier collaboration with a series of fantastic cool features.
● This best free CRM software offers responsive consulting services.
● It is the cross-platform software that can run well on Android & iPhone mobiles, desktop and iPad.
3. Taimer CRM
Taimer is one of the modern days' business management tool, which has successfully replaced month a 10+ tools with Taimer. It has so many features such as scheduling Antt, build-in-tracking collaboration boards. Invoice and expensing features. With Taimer CRM software, you can easily get the school's needs.
As the best CRM software for sales and project management, it is great for both small businesses and medium-big businesses too. It has a monthly subscription of $16 per user per month.
Pros of Taimer CRM:
● Taimer CRM has the potential to add revenue.
● It has an efficient dashboard streamlines.
● It enables automation of repetitive tasks.
Cons of Taimer CRM:
● It is a bit costly as compared to other pieces of software like CloudCC CRM.
4. HubSpot CRM
HubSpot is one of the household names when it comes to CRM tools. It is used in boosting the software solutions of the entrepreneur. It has so many features such as ticketing, contact management, deals, and some other CRM features. You can now handle your activities of approaching the business prospects at anywhere and any time of the day.
The package is always on a monthly basis. The starter payment is $46 per user per month.
Pros of HubSpot CRM:
● HubSpot can be used with other CRMs.
● It has better insights.
● There are no customization limits.
● It uses the same database as a marketing platform.
Cons of HubSpot CRM:
● Compared to other CRMs, HubSpot's platform is relatively inflexible, as organizations with very complex sales processes aren't able to find the flexibility they're looking for in the HubSpot CRM.
● It is an expensive choice.
Final Words
More and more companies aim to use the best CRM software to help with business development. For example, the Best Buy CRM software is adopted by itself to help its online conversions. Irrespective of the features of CRM anyone is looking up to; it's crucial to pick the one that is ideal for your business. It should be affordable, easily scalable, multi-functional, and affordable. Don't forget the impact of customers on the progress of every individual.
Related Articles
6 Best Mobile Sales Apps for 2019
What is Mobile CRM and What are Its Benefits?