Back to the list
What is the Faculty Recruitment Management System?
December 17, 2019
Faculty Recruitment Management System is a tool carefully designed for higher education to automate and manage the recruitment and staffing operation without hassles. It comes to simplify the process of recruiting and selecting employees like placing job ads to find people, reviewing application forms, scheduling interviews, etc. Advanced technologies are applied to more and more faculty recruitment management systems, which helps to free up your schedule for more pressing activities and provide an overall better recruitment experience.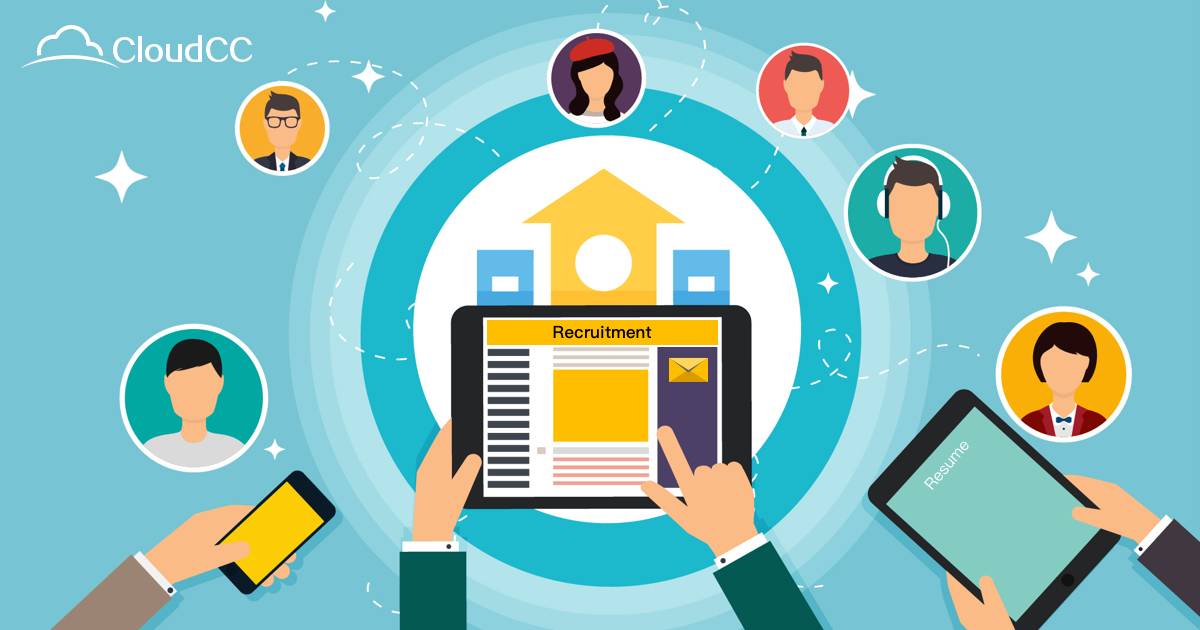 Why a recruiter in higher education needs a recruitment management system?
Nowadays, it is becoming a big challenge for the educational sector to hire highly qualified staff to carry out the recruitment process in the most effective ways as a lot of time invested into looking through the resume of people looking for such talents is equally a big concern too. Hence, pockets of these colleges or schools are willing to spend on recruitment management software to have a winning edge over many competitors. It also helps in finding the right employee for any vacancy.
Another thing about having a faculty management system is that it helps the school to track the work carried out by the recruiter and other employees even if they are working at a very distant location. This tool can also be used for tracking the recruitment process of the faculty.
How to Choose the Right Recruitment Management System?
No doubt, choosing the right and effective management system for your staffing in the educational sector is crucial. Basically, with the following main recruitment management system features, you can start your e-recruitment process without wasting valuable time.
● Able to handle with resume systematically
With the effective resume management system, you can upload, parse and search for whatever resume you wish for. A recruitment system can come into play throughout the candidate selection process- from job postings to resume filtering, interviewing scheduling, and employee onboarding. Thus, recruitment process automation by virtue of its intelligent functions can reduce the burden on your HR team and allow them to focus on their core responsibilities.
● Able to post job ads on multiple job posting platforms
Making the right impression at first is one of the best and the first thing you should do when recruiting a candidate. With an amazing recruitment website, you can create a lasting and best candidate experience. It should be possible to post every open position online to minimize the communication cost between job seekers and recruiters. Most recruiting systems target popular job sites, but it's also equally important that it allows you to post job ads to niche job sites, particularly if you're looking for creatives or tech professionals.
● Able to position candidates more accurately
You as well create a structured hiring process by inquiring the right questions that will help save valuable time from the candidates. Alternatively, the recruitment system you choose should support to customize the application forms with supplementary questions related to a specific position, thus filtering applicants with more granularity. Those who may meet the job requirements can be invited to schedule their interview appointments. Then, the interview records can be combined with extra information about applicants' performances to facilitate accurate decision making.
● Track the entire recruitment workflow from start to end
Recruitment management software should have the power to overhaul your entire recruitment process. No more endless stacks of job descriptions, job applicant resumes, applications, questionnaires, background checks, and samples of work. It should drive to reduce unnecessary manual work with systems-based processes capable of tracking data and information from multiple systems & organizing it.
What makes CloudCC Faculty Recruitment Management different?
CloudCC free recruitment management system can digitalize faculty data and operations to achieve transparency and enhance productivity in the whole online recruitment. It takes pride in a brilliant performance in the aspects mentioned above and the followings are the reason why CloudCC outperforms its rivals.
E-Recruitment Management System
Its online recruitment management system software helps in recruiting faculty members without any paperwork or the usual administrative hassles with the e-recruitment module. It also helps create vacancies in the module by defining the needed requirements like the number of posts, qualifications, and so on.
How does this even work? What you need to do is to apply online for a position, your application can be viewed and accessed by the committee, and auto offer/rejection emails will be sent to the preferred candidates who met all the requirements looking for, then interview them. All can be finished with mere a mobile device so that you can do whatever you want on the go.
Faculty 360-Degree Profile
Another great thing about this CloudCC CRM is that its 360-degree assists institute to track all the records of the faculty. This consequently helps in promotion and the 360-degree profile contains the following:
● Certification
● Attendance
● Fellowship
● Behavior involvement
● Payment
● Survey score
+ And much more...
Thus, you can assess their performance and qualities more effectively. CloudCC's experienced team understands the pain points and handholding services make each recruiting journey optimally smooth and satisfying.
Qualifications
CloudCC faculty recruitment management service offers qualifications that authorize instructors to take on some courses. The validity of qualifications is usually conducted by faculties and carefully monitored by the related authorized staff of the faculty. To maintain a persistently conducive effect, the expiration date also requires regular updates.
Of course, once you have a better understanding of the faculty recruitment management system, you would like to opt for one to boost your productivity and improve performance. Why do we recommend CloudCC here?
1. Right Pick for Any Schools: CloudCC can be an excellent assist for any size of schools no matter owing to its functionality or affordability. It offers both a free trial version and a paid version. You can choose the one that is most suitable for your needs.
Try it for free>>
2. Automate Your Time-consuming Tasks: CloudCC recruitment management software combines a lot of functions into a single click. It also helps in reducing mundane tasks and concentrate more on finding quality applicants.
3. Hiring Stages: No doubt, hiring pipelines to give you an overall perspective of your job vacancy. It makes you get a complete overview of all the applicant status so that everyone is carried along.
4. Decision Making: It contributes to making an informed decision. As a recruitment database management system, it also helps in generating analytics to get more insight into candidate interview status and job opening status. It is no longer hard to select the most suitable talent for your school!
Related Articles
How to Choose the Best Faculty Evaluation Management System?
6 Best Faculty Management Systems for Higher Education