Back to the list
Why CloudCC CRM is a Best Choice for Nonprofits?
June 26, 2023
As nonprofits, If you want to keep donations flowing and donor retention rates high, you're going to want a CRM for nonprofits.
Nonprofits have a unique structure and manage their contacts in a different way than for-profit organizations. Nonprofits need a CRM (customer relationship management system) to organize, manage and track volunteers, individual donors, major donors, corporate donors, and other supporters. Also Nonprofits need a CRM to manage all the funds, develop detailed budgets , and record all expenses, costs and labor work-hours costs , and ultimately form a ledger.
CloudCC CRM provide nonprofits with an easy way to track donor information, which is crucial to your business , help streamline your organization's fundraising efforts , help you make a budget, use project management to track the dispatch and reporting of each task from time to time, and form a labor cost settlement.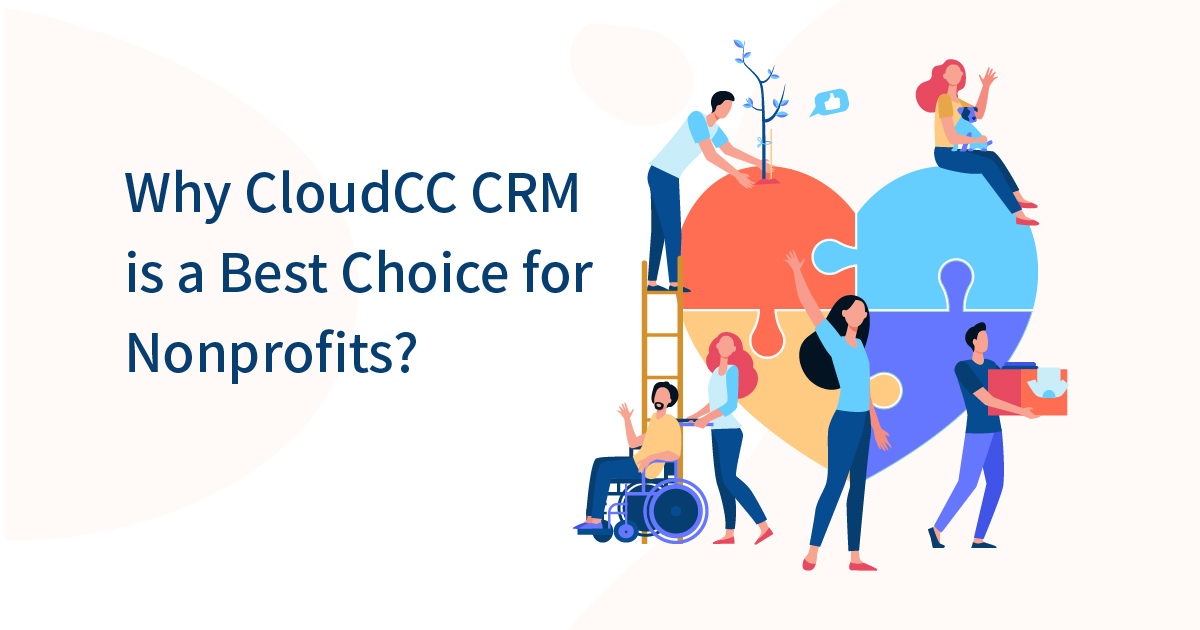 How do nonprofits use CloudCC CRM?
Typically a nonprofit use CloudCC CRM software for:
• Fundraising and donor management,
• Donor retention
• Constituent relationship management,
• Budgeting
• Expenses & Costs management
• Project management
In addition to the standard functions mentioned above, CloudCC also provides a powerful PaaS (Platform as a Service) platform, allowing customers to easily customize according to their own needs. Most customization only requires drag and drop, such as creating new applications, objects, fields, etc. A small amount of complex logic can be achieved by setting validation rules or writing triggers. For very complex requirements, it may be necessary to write custom pages to complete.
CloudCC is also a Cloud-based CRM , For nonprofit teams that are dispersed and working away from a corporate office, a cloud-based donor management CRM for nonprofits is best.
If your volunteers and your team is mobile, you definitely want to make sure that your CRM tool has a functioning mobile app where you can actually conduct transactions, CloudCC has apps for IOS and Android to meet these needs. Are you using an email marketing or marketing automation software such as Active Campaign or MailChimp already? CloudCC CRM has directly integrated with most of third-party tools and can easily integrate with any other donor management software.
At last but not least, CloudCC CRM provides an all-in-one portfolio of non-profit organization solutions at competitive prices.