Back to the list
Why Use Free CRM for Small Business?
December 25, 2019
Everyone knows the importance of spreadsheets and notebooks, but managing relationships isn't one of them. To manage relationships efficiently, you need to be talking about customer relationship management (CRM) software. This kind of software assists in managing both the existing and potential customer touchpoints right from the emails to phone to social media conversations.
However, getting the business up and running isn't a walk in the park as many business owners are usually working with tight budgets during this time, so spending some bucks on CRM software may be impossible. But the good news is, there are pockets of these CRM that are free. The followings are some of the reasons why you should consider free CRM for small business of your own today.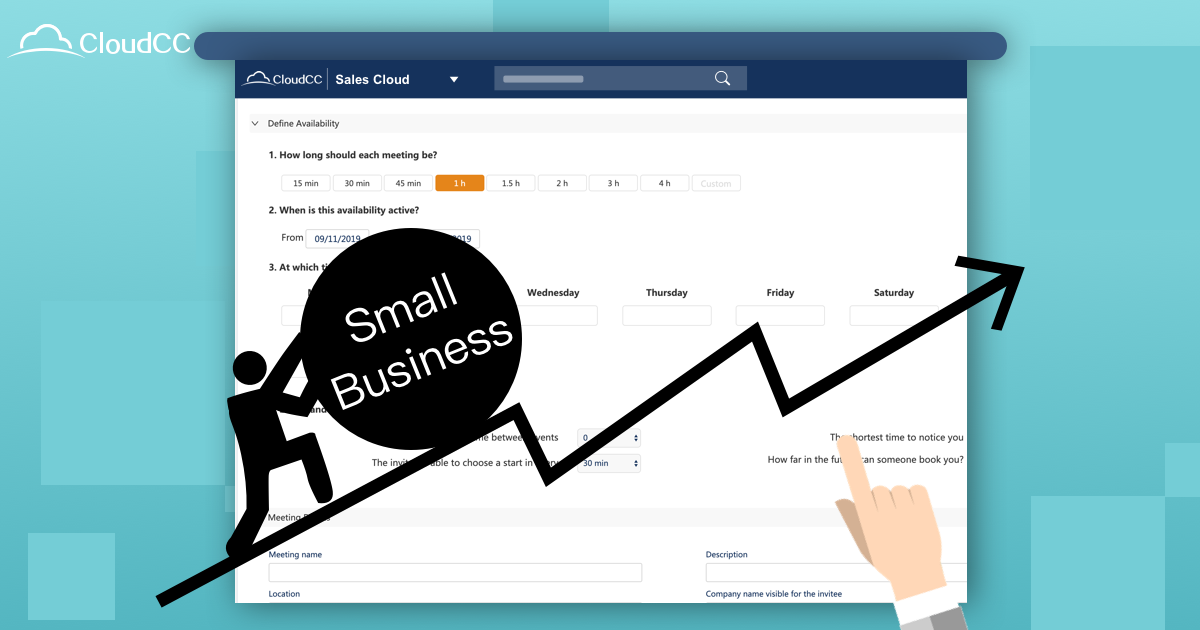 Reasons Why You Should Use Free CRM for Your Small Business
1. Maintain a centralized database
Generally, free CRM software can be used as free customer database software for small business to help you keep all valuable information and maintain a centralized database such as prospect information, for an extended period of time without hassles. This gives you quick access to the information whenever the need arises. With free CRM software for small business, your sales reps do not have to start digging unnecessary for information, which is a second search away.
2. Manage all communication and interactions
By introducing such a piece of free client database software for small business, both internal and external information can be easily managed. Hence, tracking of buyer's path including all the interactions, phone calls, and emails can be easily followed. For free, the CRM software can assist your sales rep to get back to a prospect. This makes the rep knows whether they have sent resources to the prospect or not.
3. Automate data entry
Full automation is another fantastic thing about free CRM software for your business, don't fret! Your sales rep doesn't have to start logging on to the emails, calls, meetings and what have you regularly as the system is already automated itself.
Furthermore, the system can save the sales reps from weighting, summation, visualization as the system has already handled that automatically for the team.
4. Organize contact data
These free CRM software allow the sales reps to easily keep track of all the existing contacts irrespective of the buyer's journey stage. The amazing thing is, the rep gets to see the movement of the prospect, either from visiting the website or speaking with another member of the team. The good news is, you are always just a search away from all this information.
5. Create sales reports
With the use of reporting features such as sales dashboards and reports, free CRM software allows your team to collect and organize data of the prospects and deals. Hence, sales reps can easily automate and manage their pipelines, deals as well as the contacts. It also gives the sales reps the opportunity of keeping track of their goals and necessary work in order to reach the set quotas.
Through this information, the sales manager can view the progress made so far by the sales reps toward achieving the quota set.
An example of such free CRM software is the CloudCC CRM software.
CloudCC CRM software is one of the best free easy CRM for small business as it is easy to use and provides brilliant functionality. It makes campaigns easier for your business teams by transferring leads more efficiently. There are tons of benefits you are sure to gain when you opt for this CRM solution for your small business, and they are highlighted under the below-mentioned points.
● Sales: No doubt, there are times when tracking your new leads could be difficult, but with CloudCC CRM solution, your business gets this done as easier as possible for free. It simplifies tracking for you in chronological order without hassles. This means you can start your day without having to worry about your scheduled tasks, calls, or events as you easily get reminded about these all.
● Services: With CloudCC CRM, your small business gets connected with your service team whenever they encounter any difficulty. It offers any assistance they seek for and also help them to look up for anything they are searching for as soon as possible.
● Marketing: CloudCC CRM helps your small business in that it helps in optimizing the effectiveness of each campaign and channel by calculating real-time updated data including visitations on your website, responses, conversion rate, total revenue, and the actual cost. It also helps in defining the campaign's path of your small business to ensure campaign effectiveness.
● Workflow: With free CloudCC CRM software for your small business, the workflow is well simplified as it makes it easier for multitasking. The automation of the complex small business processes is well taken care of with CloudCC CRM solution.
● Free Trial: This free small business CRM solution offers powerful functions and of course, attractive pricing plans are also available for different packages.
Related Articles
Best Free CRM Software for Small Business
8 Best Free CRM Apps for Small Business