Service Cloud White Paper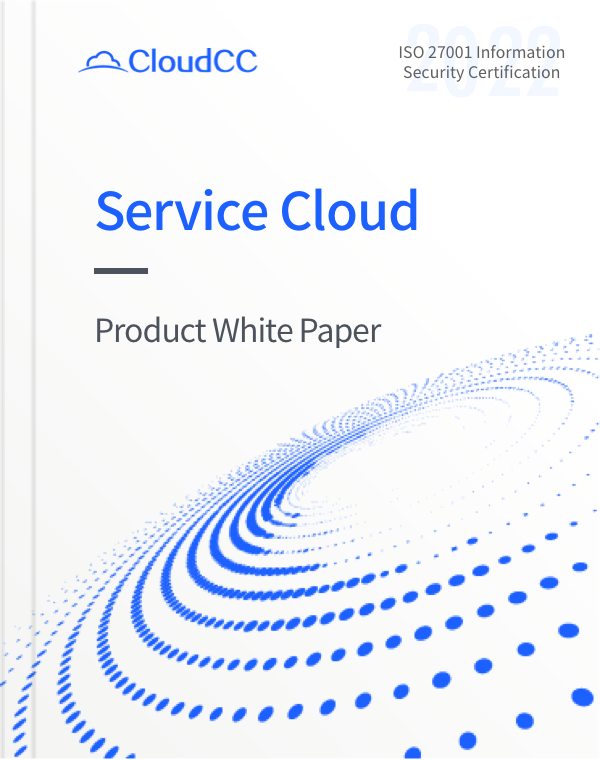 "Based on CloudCC PaaS platform and CRM, provides customers with a one-stop service management solution for online services and field services through the overall business of in-sales and after-sales."
Production time: 2022
Total pages: 72
Download Now
Download Now
Internet technologies dominated by cloud, mobile, social and big data are reshaping the Chinese market, and its impact will continuously deepen as time goes on, technology matures and is applied. Both the enterprise and consumer markets have been affected in some way. With the development of market economy, product competition tends to be homogeneous, and the customer requirement continues to upgrade. In this background, the Internet technology makes emerging enterprises develop rapidly and expand vigorously, promoting the digital transformation of enterprises in the time of stock competition. Whether and how to carry out the transformation are closely related to the enterprise's strategy. Enterprises with after-sales service in different development periods have different demands for enterprise service management. Combined with the company's different development strategies, they determine the positioning and development objectives of the service department.
How to Build the Value Center of Enterprise Service Management in the Time of Stock Competition
Why should enterprises carry out digital transformation of after-sales service?

What are the needs and objectives of the service business?

What is the best path of service workflow?

How to build a customer oriented service value center?